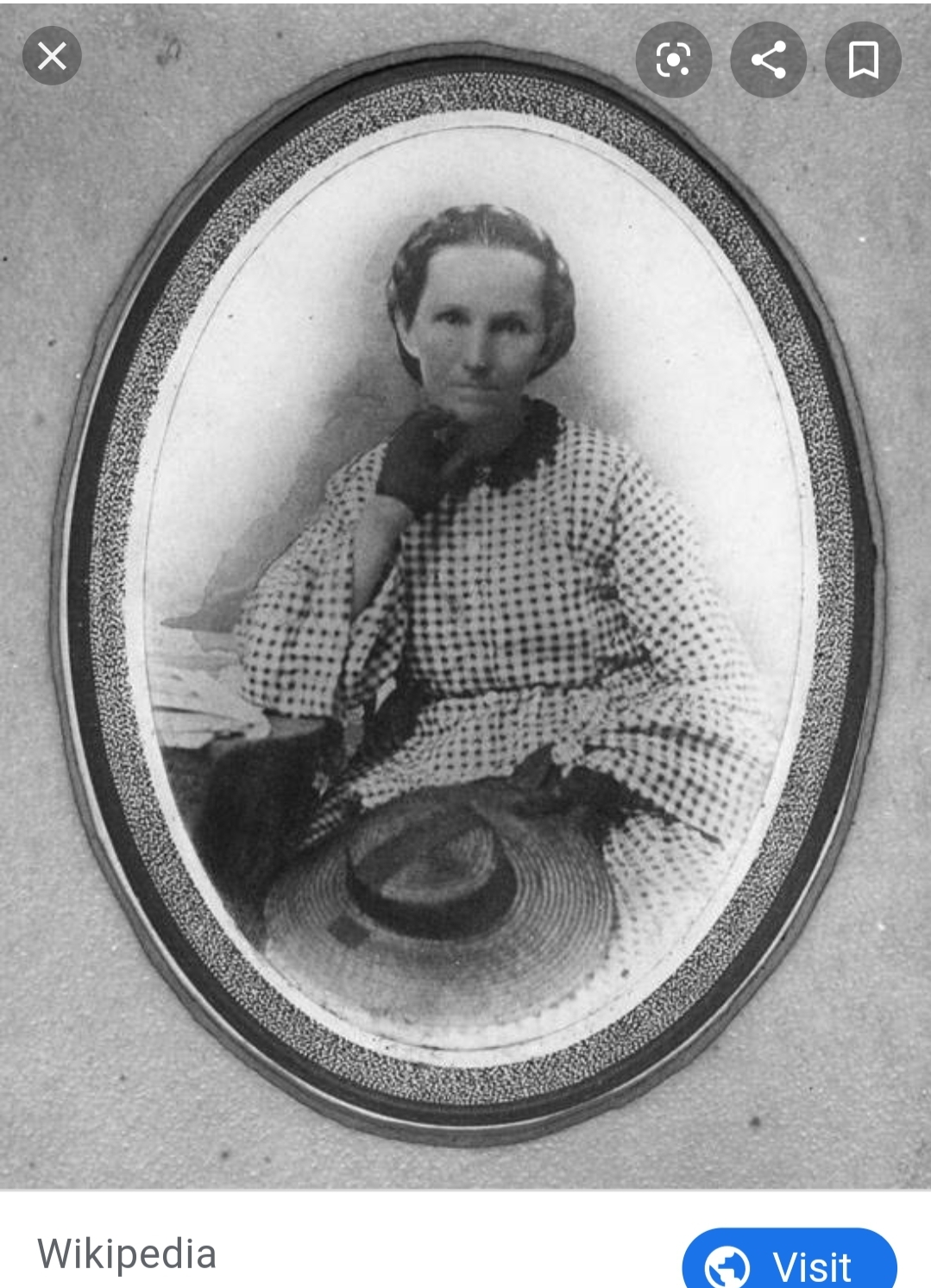 873: Margaret Heffernan Borland
Drove 1000 Longhorns Along the Chisholm Trail
Born: 3 April 1824, Ireland*
Died: 5 July 1873, Wichita, Kansas, United States of America
Margaret was one of the first female cattle drivers in the United States.
She immigrated from Ireland at the age of five. Margaret was married and was widowed three times. She had seven children between all three husbands.
Margaret's first husband died in what was described as a "Private Argument" after their first and only child was born (Wikipedia says it was a pistol duel). Her second husband died form cholera. Her last husband's death was preceded by several children and grandchildren thanks to a Yellow Fever Epidemic. Margaret saw a lot of death in a short period of time but didn't let it break her.
After her last husband's death, Margaret assumed full responsibility of his ranch, buying and selling cattle and managing the estate. She left the more physical aspects of the job to hired hands, but everything else Margaret took on.
By 1873, she had 10,000 head of cattle and was described as the only female cattle driver in the US.
Margaret died from trail fever, also known as congestion of the brain.
*Margaret's exact place of birth other than "Ireland" is not known. I have listed her, therefore, under both the Republic of Ireland and under the United Kingdom's listing of "Northern Ireland." If it ever does become clear which portion of Ireland Margaret was born in, I will update the listing accordingly.
Badges Earned:
Find a Grave Marked
Sources:
https://www.tshaonline.org/handbook/entries/borland-margaret-heffernan
https://snaccooperative.org/ark:/99166/w6615bwq
https://en.wikipedia.org/wiki/Margaret_Borland
https://www.findagrave.com/memorial/12802467/margaret-borland