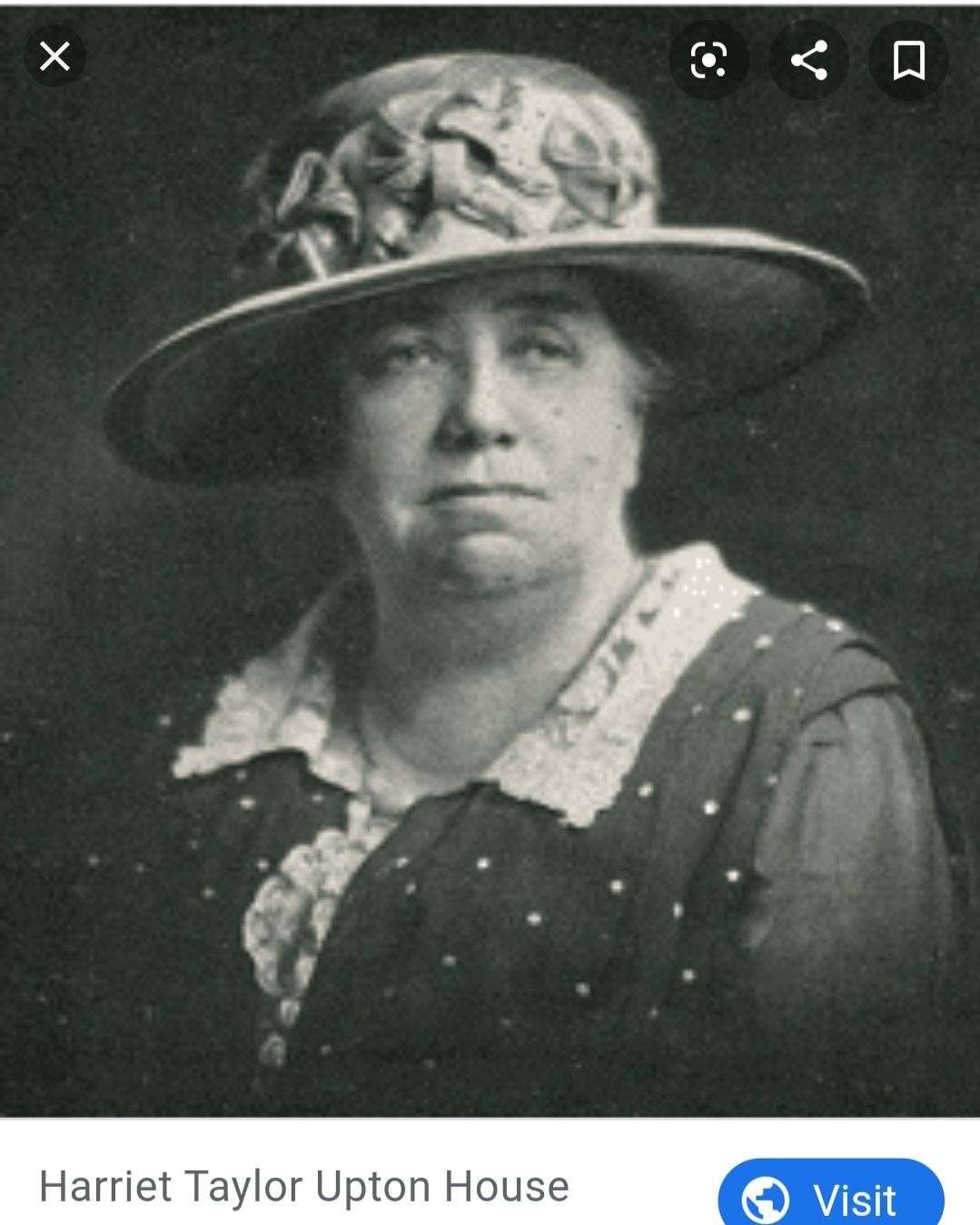 860: Harriet Taylor Upton
The First Female Vice Chairman of the National Republican Executive Committee
Born: 17 December 1853, Ravenna, Ohio, United States of America
Died: 2 November 1945, Pasadena, California, United States of America
Harriet was a Women's Suffrage Movement leader and high society lady in Washington DC. Her mentor was Susan B Anthony. Back home in Ohio, she started the Ohio Women in Convention to further her activist work on the stateside.
Harriet first moved to Washington DC after her widowed father was appointed to congress. It was there that Harriet learned to work as a society lady as hostess for her father. She married in 1884 but would have no children.
Harriet served as Treasurer of the National Woman's Suffrage Association for fifteen years. Harriet's work in the suffrage movement was different from other renowned suffrage leaders. Far from being hated or despised, Harriet was described in the Washington Post thusly: "Mrs. Upton is without a doubt the best liked and wisest suffrage worker in the country.  Always in times of stress, the other state leaders have to call on Mrs. Upton."
She was involved with many other boards and societies as well from Red Cross Chapters to school boards. Her activism in Washington DC led her to know and become friends with Presidents Hayes, Garfield, McKinley, Harding, and Hoover.
Harriet was also an advocate for fair child labor laws; and she was instrumental in seeing the first law in the United States created to protect children workers.
Harriet was also an author. She wrote historical accounts and children's books alike. As though she wasn't busy enough with everything else, Harriet was also a member of the National Society Daughters of the American Revolution and founded the Warren Chapter in her home state of Ohio.
In 1926, Harriet also ran (albeit unsuccessfully) for the House of Representatives. She was also the first woman elected to the Warren, Ohio Board of Education, where she served for fifteen years, and was the first woman elected to the vestry of the Christ Episcopal Church.
Harriet lost her home of sixty years in an auction during the Great Depression but today the home is the location of the Upton House Museum.
Badges Earned:
Find a Grave Marked
Sources:
https://ohiohistorycentral.org/w/Harriet_T._Upton
http://www.uptonhouse.org/HTayor.html
http://www.herhatwasinthering.org/biography.php?id=7488
http://www.uptonhouse.org/index.html