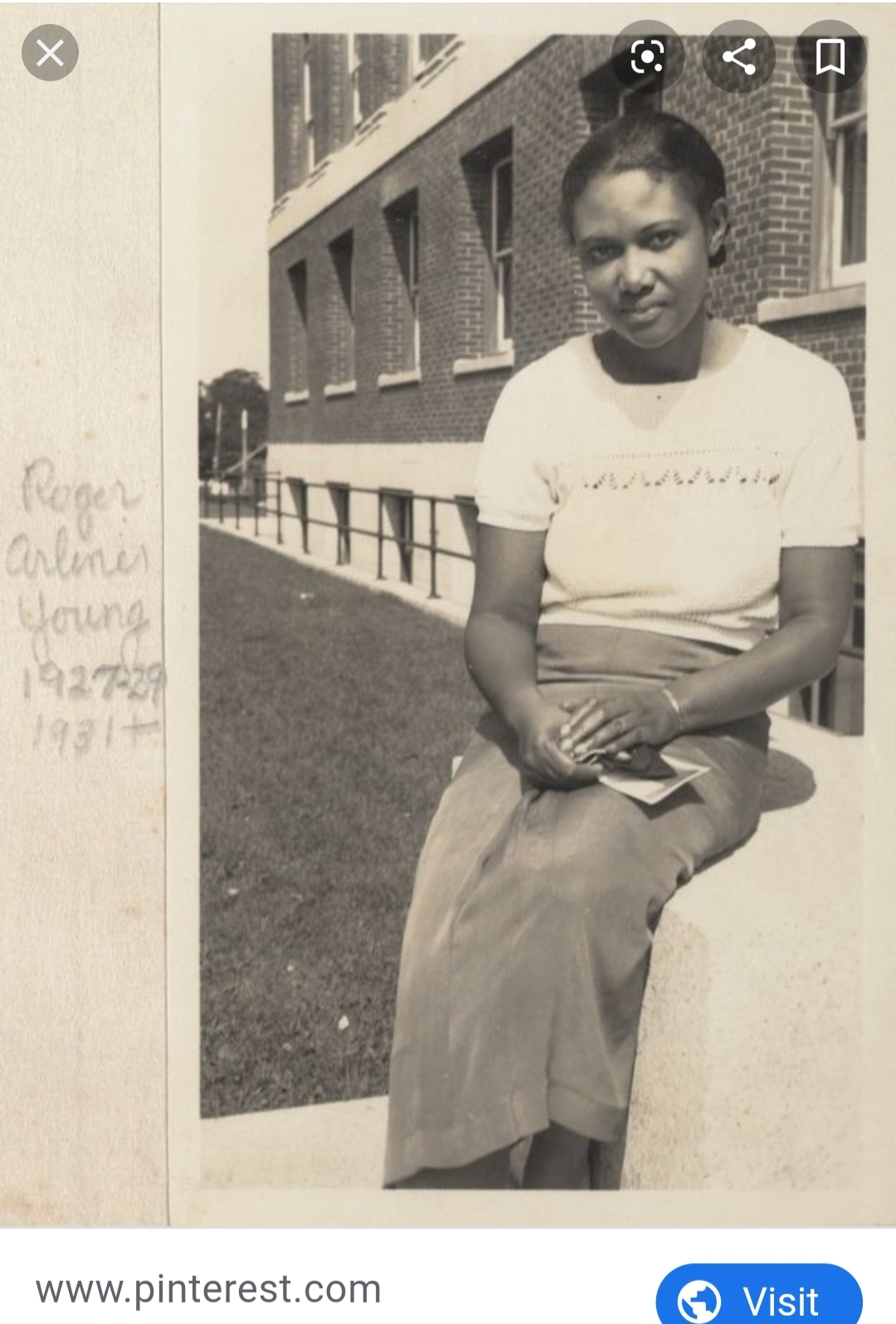 859: Roger Arliner Young
The First African American Woman to get a PhD in Zoology
Born: 1899, Clifton Forge, Virginia, United States of America*
Died: 9 November 1964, New Orleans, Louisiana, United States of America
Roger worked as a zoologist, biologist, and marine biologist.
She published her first scholarly article in 1924 and received her master's in 1926. While working on her master's degree, Roger was asked to join the elite society Sigma Xi, an honorary science research society. Other members included Albert Einstein and Richard Feynman.
In 1929, Roger was able to step in as Head of the Howard University Zoology department for a time after the actual head took some time off to work on a project in Europe.
Roger earned her PhD in 1940 after years of hard work and perseverance (including being fired by a mentor who might have been more than that and caring for her disabled mother). In fact, her so-called mentor had begun mistreating her years before, pushing her further and further out of the way before finally firing her in 1936. When Roger earned her doctoral degree, she was forty-one years old.
The stress of Roger failing her first round of exams for the doctoral program earlier in the decade caused Roger's first noticeable issues with mental health. Her faculties continued to decline after she earned a position at the North Carolina College for Negroes upon receiving her PhD. Roger moved between several different schools across the southern United States, and even became interested in politics. In 1944, Roger joined the NAACP. She started traveling and registering people to vote. Things were seemingly looking up.
Then, in the 1950's, Roger voluntary checked herself in to a state mental institution.
In 1962 she was released and moved to work at the Southern University in New Orleans, Louisiana. She died there in 1964, poor and alone.
Today, Roger is honored in the Roger Arliner Young (RAY) Fellowship, whose goal is to increase diversity in the field of marine biology.
*Roger's birthplace is not entirely clear. About half the sources state she was born in the state of Virginia, while a few others state Pennsylvania. I've chosen to list her birthplace here as Virginia, because the sources that do state the southern spot go on to state that Roger moved north to Pennsylvania as a child. If I find definitive documentation to prove Roger was indeed born in Pennsylvania, I will update this listing accordingly.
Badges Earned:
Find a Grave Marked
Sources:
https://www.sdsc.edu/ScienceWomen/young.html
https://info.umkc.edu/unews/celebrating-women-in-stem-dr-roger-arliner-young/
https://www.blackpast.org/african-american-history/young-roger-arliner-1889-1964/
https://www.findagrave.com/memorial/194625451/roger-arliner-young