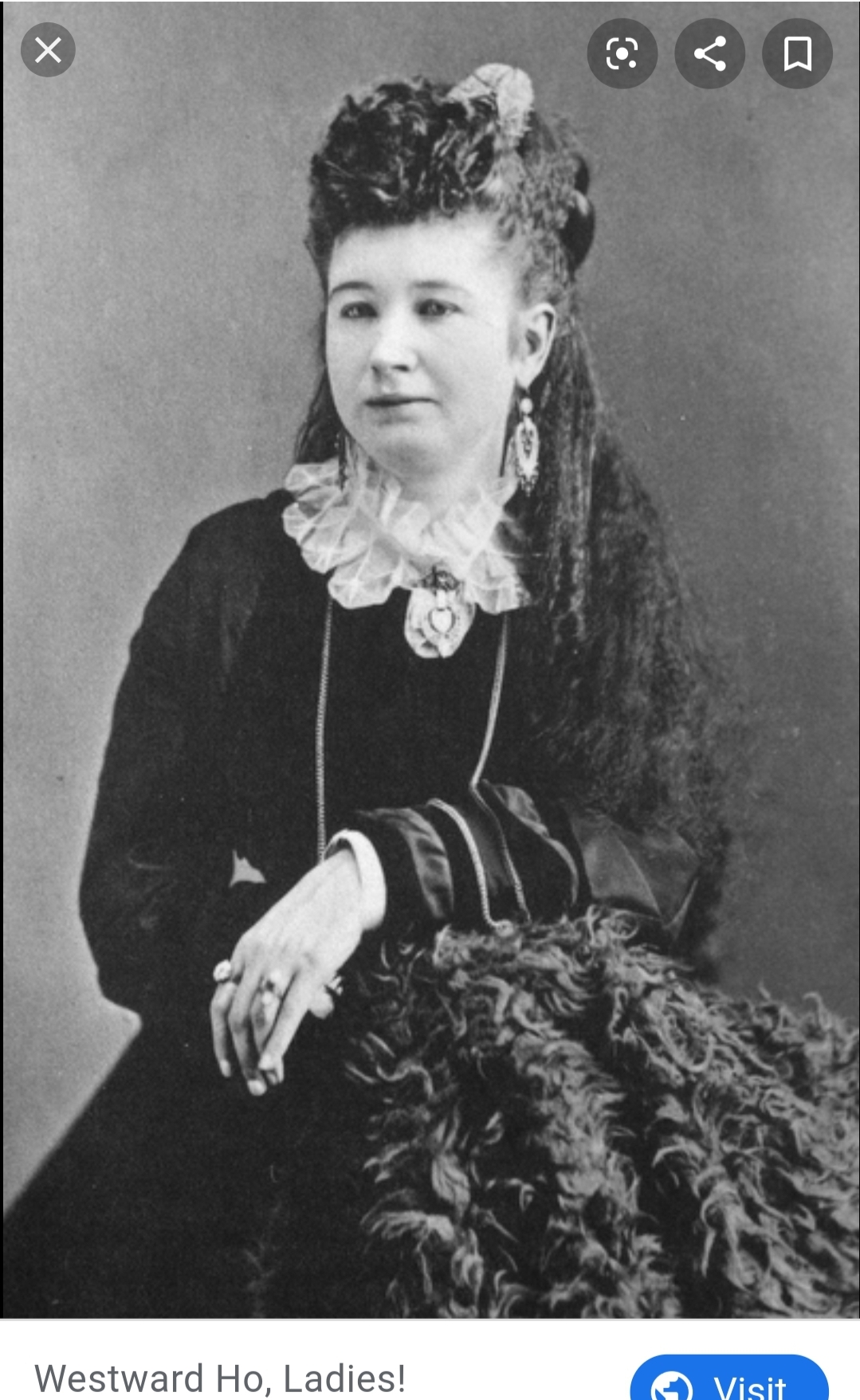 858: Josephine Hensley
The Most Influential Landowner in Helena, Montana
Born: 1844, Ireland*
Died: 25 October 1899, Helena, Montana, United States of America
Also Known As: "Chicago Joe" or Josephine Airey
Original Name: Mary Welch
Josephine changed her name from Mary to Josephine when she immigrated to the United States from Ireland in 1858. Her parents ensured Josephine was given a fine education in both regular and etiquette schools.
When Josephine was eighteen, she left home and traveled by train to Chicago, Illinois. Falling on hard times financially, Josephine turned herself out and became a prostitute. After a few years, Josephine heard of the gold rush hitting Montana and traversed to the territory.
At the age of twenty-three, Josephine opened the first brothel in Helena in a small log cabin. Josephine's brothel took off in terms of popularity because she also employed an orchestra for additional entertainment.
By 1874, Josephine had a larger building to operate her brothel in. She also began investing in real estate. Four years later, Josephine married and opened both a dance hall and her famous "Red Light Saloon" with her husband's help. Josephine soon also owned the Coliseum variety theatre and "Grand" bordello and became the largest landowner in Helena's red-light district.
Josephine was so wealthy she often donated to charities and political campaigns. She was known for her extravagant dress and the parties she and her husband threw.
However, all the success wasn't to last. In 1885, the Montana legislature instituted a ban, forcing all brothels in the territory to shut down. The news laws went after Josephine before anyone else. By then, she had gained a new nickname, "Queen of the Red-Light District." When Josephine got her day in court, her attorney was able to ensure she got off Scott-free thanks to the fact the law stated the businesses to be shut down were "hurdy-gurdy" places. Josephine's lawyer successfully argued Josephine had never operated her business as a "hurdy-gurdy" and the courts agreed.
For a time, Josephine laid low. She closed up shop for a time before quietly reopening as a "Variety Theatre" that also happened to provide, ehem, private services.
Josephine died in poverty after the money dried up following the Financial Panic of 1893. She was only fifty-six when she was struck down by pneumonia. Her brothel closed its doors with Josephine's passing.
*Like Bridget Driscoll, Josephine Hensley's exact place of birth other than "Ireland" does not survive. For this reason, I will list Josephine under the "Northern Ireland" and "Republic of Ireland" listings under Birth Locations on this website. One day, if the county Josephine was actually born in does surface, I will amend her entry accordingly.
Badges Earned:
Find a Grave Marked
Sources:
https://www.legendsofamerica.com/we-chicagojoe/
http://www.helenahistory.org/red_light_district.htm
https://en.wikipedia.org/wiki/Josephine_Airey
https://www.findagrave.com/memorial/83721110/josephine-hensley