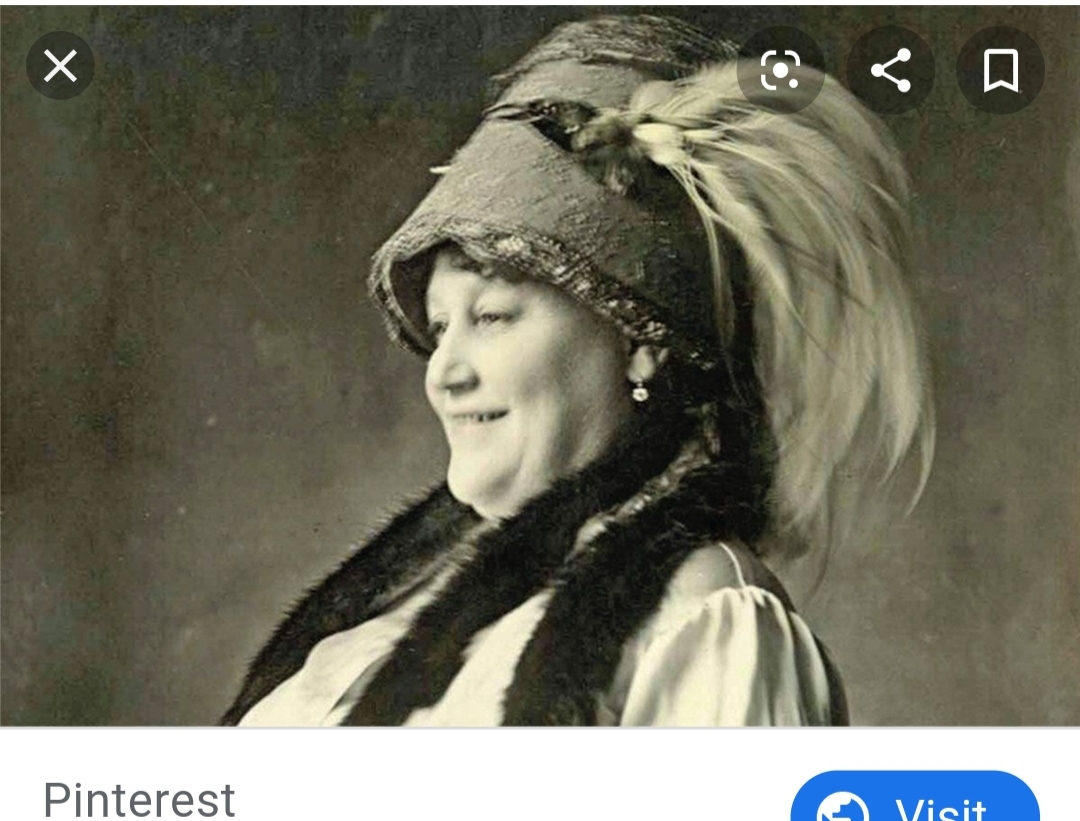 855: Dora DuFran
One of the Most Successful Madams in Deadwood
Born: 16 November 1868, Liverpool, England, United Kingdom
Died: 5 August 1934, Rapid City, South Dakota, United States of America
Also Known As: Dora Bolshaw
Original Name: Amy Helen Dorothea (or Dorothy) Bolshaw
Deadwood is one of the most famous towns associated with the Wild West in United States history.
In 1869, Dora immigrated to the United States with her parents. They eventually headed west and landed in Lincoln, Nebraska.
Before becoming a business owner, Dora had worked as a prostitute herself (one source claiming she started working in the world's oldest profession when she was only thirteen, though others say fifteen). Dora also worked as a dancehall girl before settling in Deadwood at the age of fifteen.
When Dora decided she wanted to be a madam, it was her husband who gave his support and helped her open their first location. Dora and her husband would eventually own four brothels and several saloons. One of Dora's weirdest claims to fame is her being friends with Calamity Jane who worked as a maid and prostitute in one of Dora's brothels during the hard times. Calamity also, evidently, helped Dora gather other girls to work in the brothels. Dora's girls were known for being the cleanest and most professional prostitutes in the areas they served.
Dora gave financial help to those in need around her and was pretty much loved by all the miners and men in town.
After Calamity Jane and Dora's husband passed away, Dora moved to Rapid City to oversee the brothel she ran there. The Rapid City brothel was extremely popular and survived the Prohibition Period thanks to it also serving as a speakeasy. The other brothels were located in Sturgis and Belle Fourche. The Belle Fourche location was called "Diddlin' Dora's" and advertised their services as the "Three D's—Dining, Drinking, and Dancing—a place where you can bring your mother."
Dora is buried beside her pet parrot and her husband (whom little else is known about), in the Mount Moriah Cemetery in Deadwood. Dora's obituary claimed she was "a noted social worker." She lays in good company; Wild Bill Hickok and Calamity Jane are buried in the same cemetery.
Dora has been credited as the inspiration behind the character Joanie Stubbs on the HBO series and film Deadwood. Dora has also been credited as coining the term "Cathouse" to mean a house of prostitution, however, there is no way to prove if Dora actually did first use the word in this reference.
Badges Earned:
Find a Grave Marked
Sources:
https://www.legendsofamerica.com/sd-deadwoodpaintedladies/2/
https://truewestmagazine.com/dora-dufran/
https://sites.google.com/site/samanthapattersonamh/marriage-among-prostitutes/madam-dora-dufran
https://www.sdstate.edu/south-dakota-agricultural-heritage-museum/national-history-day-south-dakota/dora-dufran