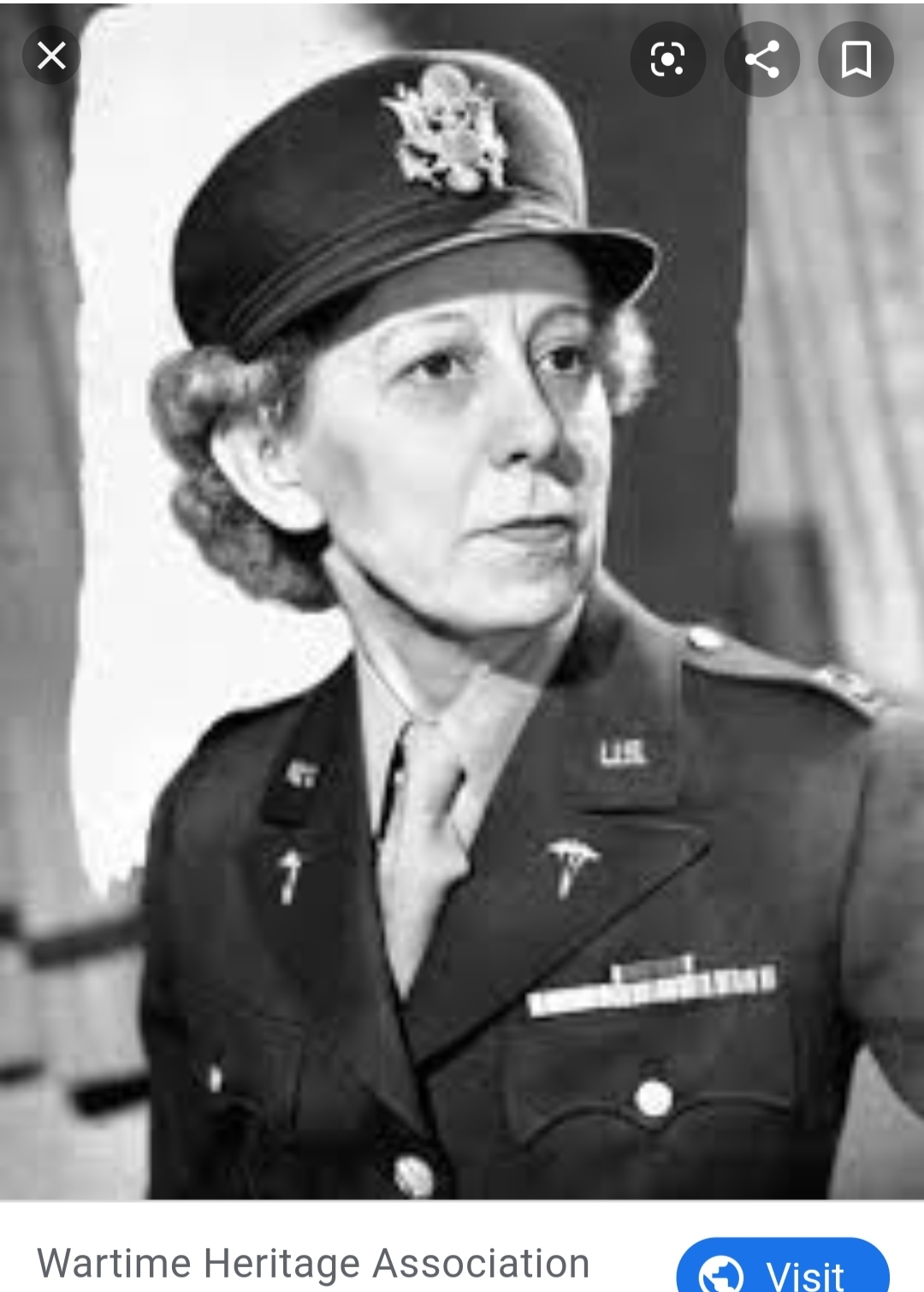 837: Major Annie Fox
The First Female Recipient of the United States' Combat Purple Heart
Born: 4 August 1893, Pubnico, Yarmouth County, Nova Scotia, Canada
Died: 20 January 1987, San Francisco, California, United States of America
Full Name: Annie Gayton Fox
Annie served as the head nurse at Pearl Harbor, that fateful December day.
She served in the First and Second World Wars, becoming an Officer in the Army Nurse Corps. Annie became 1st Lieutenant Nurse in 1941 while stationed in Hawaii. She'd been in charge less than a month when the Japanese struck.
Annie was given the Purple Heart before the rule of having to be injured in battle was applied, and so two years later her Purple Heart was rescinded, and she was given the Bronze Star in its stead. The Bronze Star is the fourth highest combat award and the ninth highest military award bestowed upon United States armed forces members.
Annie's award citation read: "[For] outstanding performance of duty and meritorious acts of extraordinary fidelity…During the attack, Lieutenant Fox, in an exemplary manner, performed her duties as head Nurse of the Station Hospital… in addition she administered anesthesia to patients during the heaviest part of the bombardment, assisted in dressing the wounded, taught civilian volunteer nurses to make dressings, and worked ceaselessly with coolness and efficiency, and her fine example of calmness, courage and leadership was of great benefit to the morale of all with whom she came in contact…."
Annie went on to become a Captain in 1943 and then Major before retiring from active duty in 1945. Four other nurses who worked under Annie during the Pearl Harbor attack were awarded the Legion of Merit for their service.
Annie never married or had children.
Badges Earned:
Find a Grave Marked
Sources:
http://www.wartimeheritage.com/storyarchive2/story_annie_fox_us_army_nurse.htm
https://www.womenshistory.org/articles/bravery-army-nurse-annie-g-fox-pearl-harbor
https://www.archives.gov/exhibits/a_people_at_war/women_who_served/annie_g_fox.html
https://www.findagrave.com/memorial/3527056/annie-gayton-fox