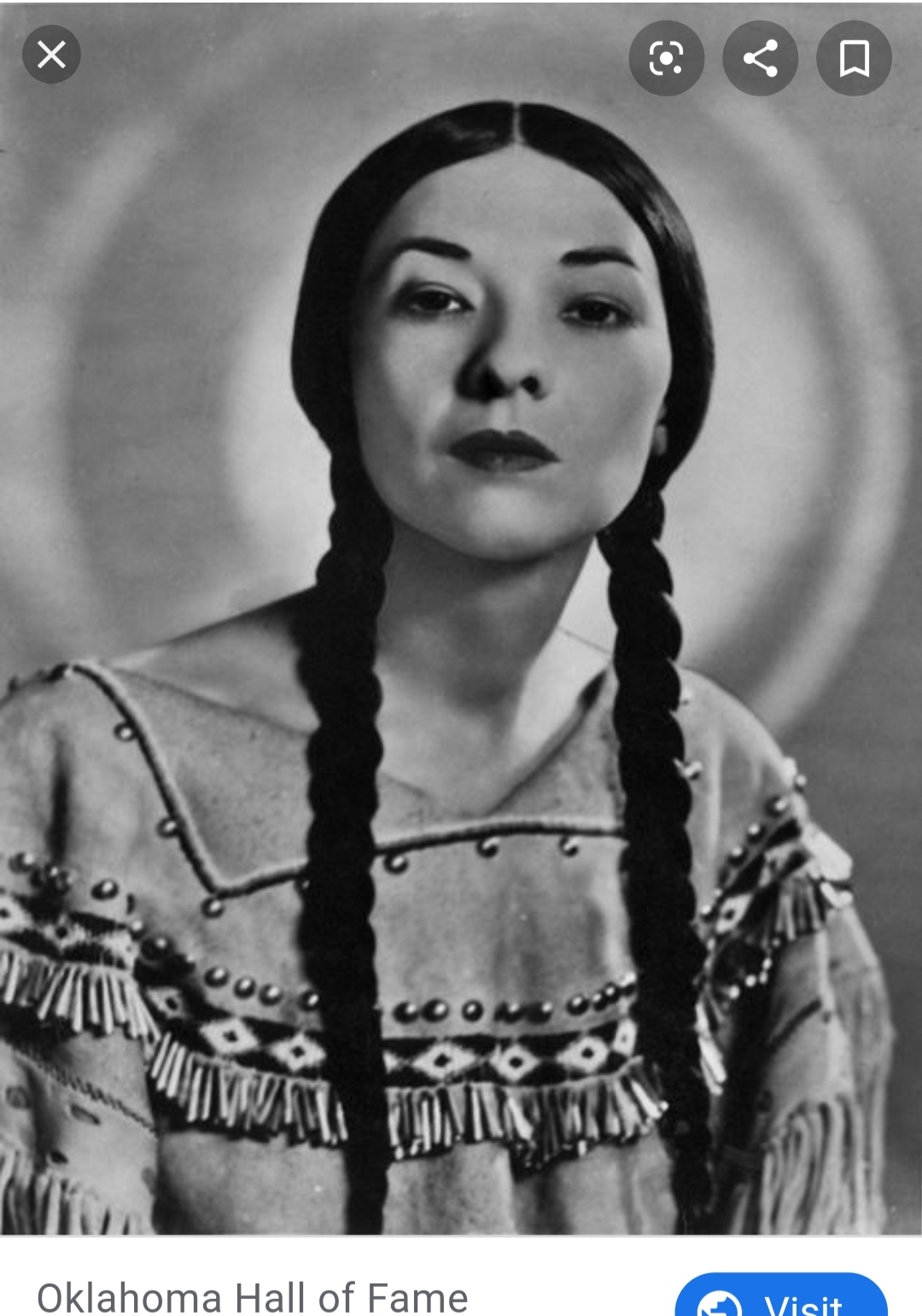 836: Te Ata Fisher
Native American Storyteller of the Chickasaw Nation
Born: 3 December 1895, Emet, Chickasaw Nation, Indian Territory, United States of America (Present-day Emet, Oklahoma, United States of America)
Died: 26 October 1995, Oklahoma City, Oklahoma, United States of America
Original Name: Mary Frances Thompson
Te Ata (A Chickasaw name) means "Bearer of the Morning."
Te Ata went to many schools for her education including the Carnegie Institute of Technology for one year.
In 1933, she performed at the first state dinner given by President Franklin Roosevelt. In 1939, Te Ata performed for the Roosevelts again, this time at a state dinner with the King and Queen of Britain.
She later toured Europe performing for royal families. Te Ata is today mainly known for her work telling Native American folklore, but she also acted on Broadway.
In 1987, Te Ata became the first person to be declared "An Oklahoma Treasure."
She also co-wrote a children's book of Native American stories.
A play was created based on her life. A small-budget biopic telling her story was also created; unfortunately, the Washington Post gave it a very unflattering review.
Badges Earned:
Find a Grave Marked
Sources:
https://hof.chickasaw.net/Members/1990/Te-Ata-Fisher.aspx
https://www.okhistory.org/publications/enc/entry.php?entry=TE001
https://www.si.edu/newsdesk/releases/who-te-ata-chickasaw-nation-and-national-museum-american-indian-celebrate-life-native-story
https://www.washingtonpost.com/goingoutguide/movies/te-ata-the-life-story-of-a-gifted-native-american-performer-is-a-poorly-told-tale/2017/10/05/25066784-a3b6-11e7-b14f-f41773cd5a14_story.html
https://www.findagrave.com/memorial/125781769/mary-frances-fisher