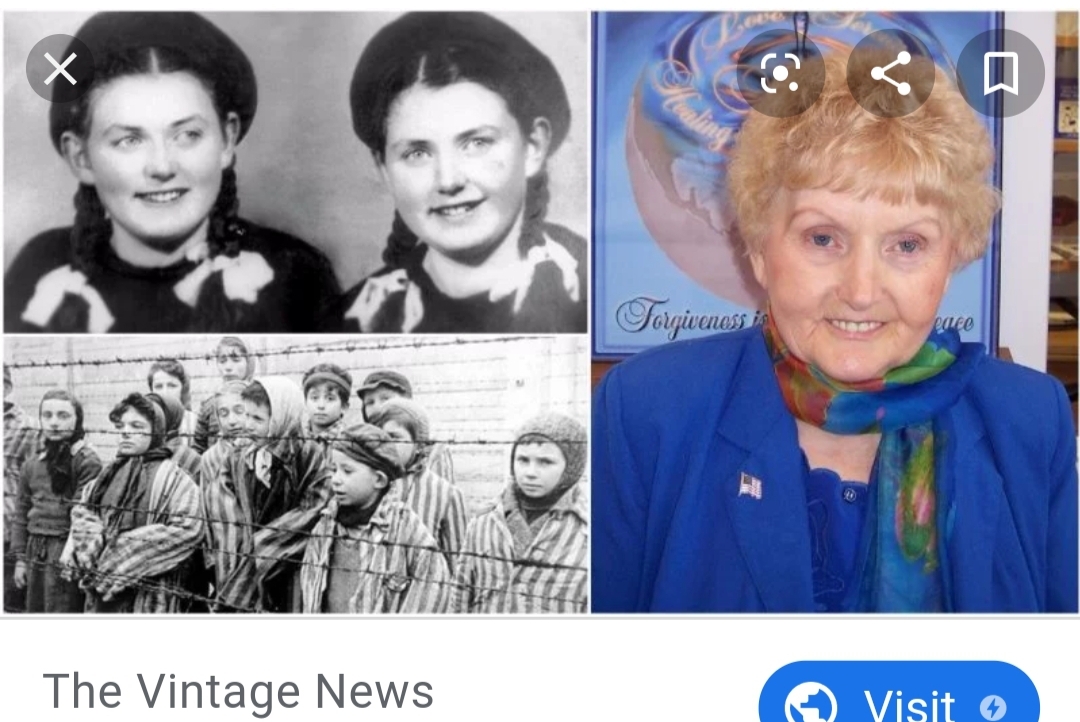 "What I tell everybody is that you — any victim, any person hurt — you have the same power. You have the power to forgive. And what it does, forgiveness, has nothing to do with the perpetrator. It has everything to do with the way the victim feels."
835: Eva Mozes Kor
Shoah Survivor and One of the Twins Experimented on at Auschwitz
Born: 31 January 1934, Portz, Greater Romania (Present-day Sălaj, Romania)
Died: 4 July 2019, Kraków, Poland
Eva was also the subject of the documentary "Forgiving Dr. Mengele."
She founded the CANDLEs Museum and was a forgiveness and human rights advocate. CANDLEs stands for Children of Auschwitz Nazi Death Lab Experiments Survivors, and Eva started the project in 1984 after suffering pushback in the preceding decades from people who didn't want to hear her story. But Eva wasn't content to sit back and let these horrible memories destroy her. Though she was only four feet nine inches tall, she was mighty, and because of Eva thousands of schoolchildren have been able to travel to Auschwitz and learn the horror of the Shoah firsthand. Its only by knowing, learning, and acknowledging that we can prevent it from happening again, and that was Eva's goal.
Eva had three siblings: her twin sister Miriam and her older sisters Edit and Aliz. They were the only Jewish family in their village. Edit, Aliz, and their parents would all die almost immediately after arriving in Auschwitz in 1944.
In the famous footage of the liberation of Auschwitz Eva and Miriam are the twins seen front and center at the beginning of the clip. After liberation, Eva and Miriam spent some time in an orphanage before eventually making their way to Israel. Eva served eight years in the Israeli army and eventually married a fellow soldier and survivor. She didn't speak a word of English, but Eva showed no fear as she followed her husband halfway around the world to Indiana, where she would live for the rest of her life. Eva raised two children and worked in real estate for thirty-four years.
Though her twin sister Miriam survived the camps, Miriam later died from medical complications sustained from the experiments the sisters received while imprisoned.
In 2007, Eva was proud to work with educators in her adopted home of Indiana, United States of America to see a law passed requiring public schools to teach about the Shoah in secondary schools.
Eva was cheerful to the end, and the day before she died, she was tweeting out to the world she was able to get chicken McNuggets from McDonald's just yards from where Auschwitz once operated. She was visiting the camp on her yearly pilgrimage with school children when Eva passed away.
Badges Earned:
Find a Grave Marked
Sources:
https://candlesholocaustmuseum.org/eva-kor/her-story/her-story.html
https://candlesholocaustmuseum.org/eva-kor/her-story/her-story.html/title/read-about-eva-and-her-family-s-last-days-before-the-war
https://www.indystar.com/story/news/2019/07/04/eva-mozes-kor-holocaust-survivor-indiana-dies-obituary/1647524001/
https://obituaries.tribstar.com/obituary/eva-kor-1075581056