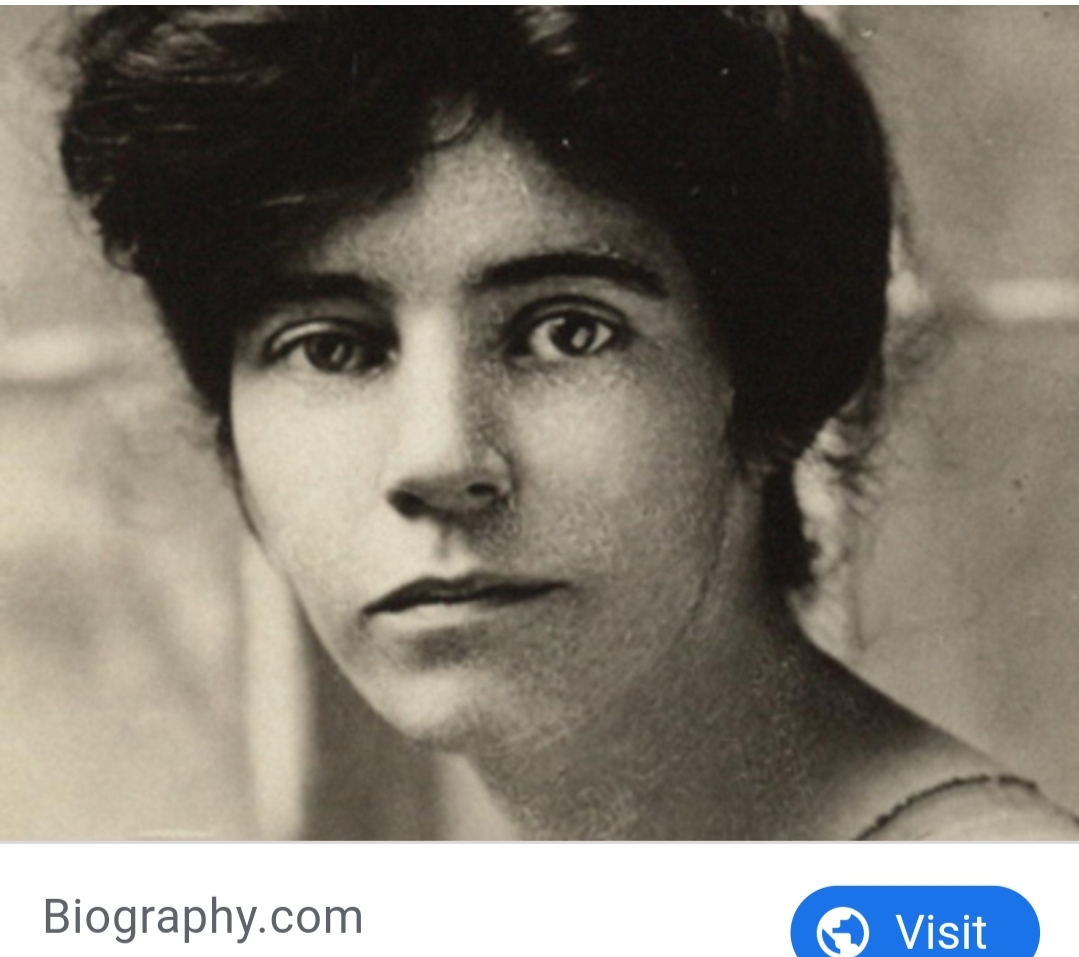 "I never doubted that equal rights was the right direction. Most reforms, most problems are complicated. But to me there is nothing complicated about ordinary equality."
830: Alice Paul
One of the Main Leaders and Strategists of the Campaign to Pass the 19th Amendment to the United States' Constitution
Born: 11 January 1885, Mount Laurel, New Jersey, United States of America
Died: 9 July 1977, Moorestown, New Jersey, United States of America
Alice was raised fighting for gender equality from the start. Her parents believed in equality and her mother, a suffrage advocate herself, would bring Alice and her sisters to local suffrage meetings from the time they could walk.
Alice earned a master's degree in Sociology before moving to the United Kingdom as a PhD student. This is where she attended a lecture that would launch her into the realm of campaigning for women's rights.
Alice was such an ardent advocate that she would be arrested three times for the cause throughout her life.
One time she even went on a hunger strike with other women that resulted in them being force-fed. The harrowing account of their ordeal is now a black mark in the history of suffrage in the United States and will turn the stomach of anyone who studies it.
In 1910, Alice returned to the United States to fight for equality on the home front. In 1913, she co-founded the Congressional Union for Women's Suffrage that was A-OK with using militant methods they'd seen in England to get their message across.
They picketed the White House daily, asking why President Wilson refused to pass suffrage. These pickets were the first of their kind in the United States and were met with open hostility from journalists and average people alike across the country. Starting in January 1917, the picket lines kept up for eighteen straight months. One of the most famous slogans the protestors used was, "Mr. President, How Long Must Women Wait for Liberty?" which were reportedly the last words of suffragist Inez Milholland.
Alice continued to picket during World War I and was imprisoned for seven months. This is when she went on a hunger strike and was later released. Alice and her fellow protestors were arrested by police officers while picketing on the charge of "Obstructing Traffic". In actuality, they were using their first amendment right to peacefully protest.
Alice is credited with having drafted the Equal Rights Amendment and helping found the World Women's Political Party, fighting till the very end. Oh, and she happened to be a member of the National Society Daughters of the American Revolution.
Badges Earned:
Find a Grave Marked
Located In My Personal Library:
America's Women: 400 Years of Dolls, Drudges, Helpmates, and Heroines by Gail Collins
Consuelo and Alva Vanderbilt: The Story of a Daughter and a Mother in the Gilded Age by Amanda Mackenzie Stuart
Suffragists in Washington DC: The 1913 Parade and the Fight for the Vote by Rebecca Boggs Roberts
National Geographic History Magazine's July/August 2020 Edition: "The Silent Sentinels"
Time Magazine's 100 Women of the Year (Alice appears in the 1920 article, "the Suffragists")
Sources:
https://www.womenshistory.org/education-resources/biographies/alice-paul
https://www.alicepaul.org/who-was-alice-paul/
https://www.biography.com/activist/alice-paul
https://www.nps.gov/people/alice-paul.htm
https://www.dar.org/archives/suffrage-march-centennial-anniversary-online-exhibition
https://www.findagrave.com/memorial/6283941/alice-stokes-paul