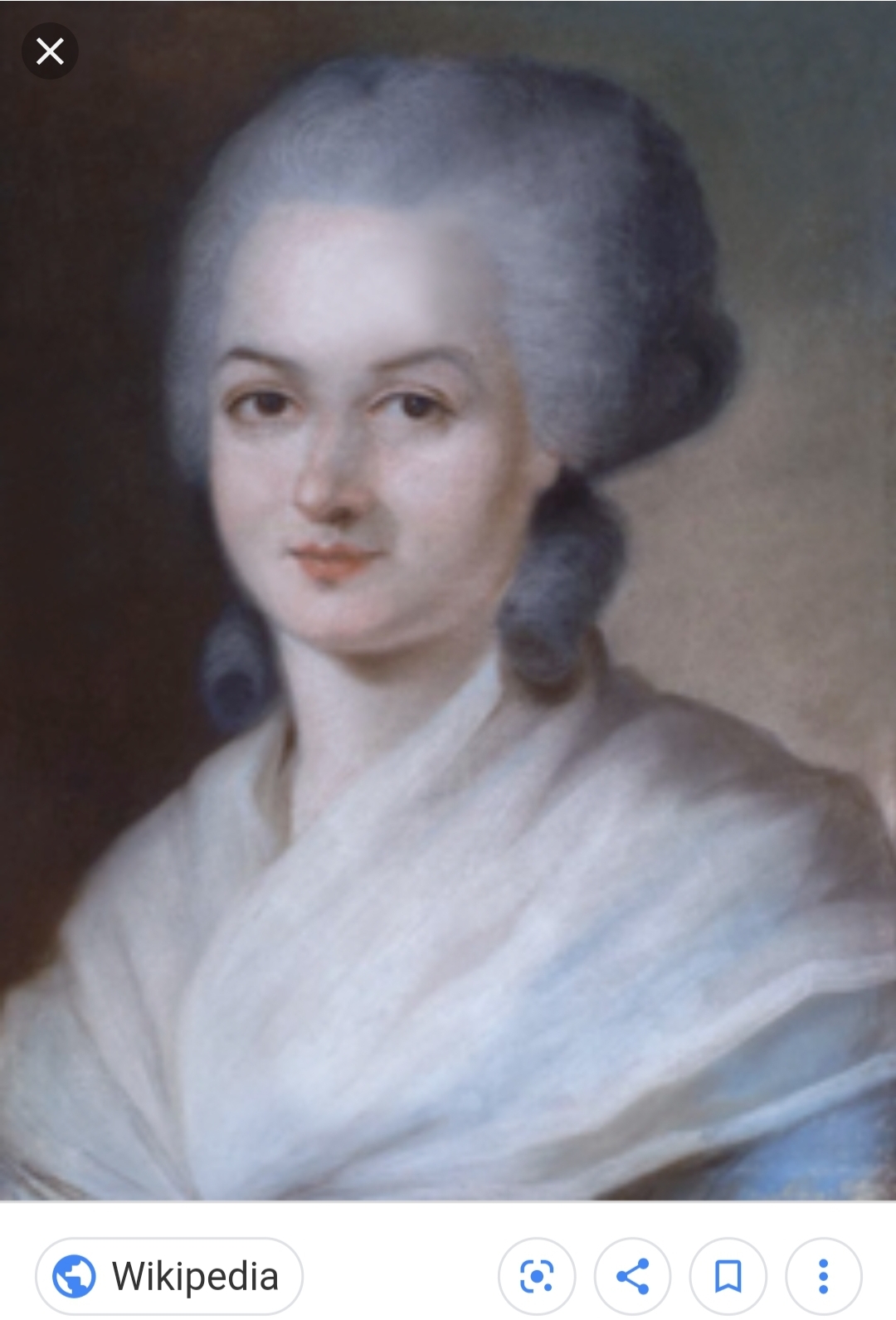 83) Olympe de Gouges
French Feminist and Social Reformer
Born: 7 May 1748, Montauban, France
Died: 3 November 1793, Place de la Concorde, Paris, France
Original Name: Marie Gouze
Olympe married once and had a son but after her husband's death she vowed never to marry again.
Her activism worked in everything from road improvement to orphaned children to unwed mothers to maternity hospitals to ending slavery to divorce rights for women, and she wrote proficiently about them all, usually in the form of theatrical plays.
After the Declaration of the Rights of Men and the [Male] Citizen was published Olympe responded—by writing the Declaration of the Rights of Women and the Female Citizen. In her writing she stated that women should be equal to men in all venues (shocking I know) and that children born of an unwed couple should be treated the same as children born of a married couple in terms of inheritance.
She defended the king and chose the wrong side in the French Revolution and was executed by the guillotine. It is said as she walked towards the blade she proclaimed, "Children of the Fatherland, you will avenge my death."
Recent efforts to have her body re-interred in the Paris Panthéon have been thus far unsuccessful.
Badges Earned:
Find a Grave Marked
Located In My Personal Library:
Jefferson's Daughters: Three Sisters, White & Black, in a Young America by Catherine Kerrison
The Oxford Encyclopedia of Women in World History Edited By Bonnie G Smith
Sources:
Ascent of Woman, Documentary Series by Amanda Foreman (Episode 4--Revolution, is linked in this article. The entire series is available on YouTube).
https://www.britannica.com/biography/Olympe-de-Gouges
https://www.theguardian.com/world/2013/sep/01/feminist-olympe-de-gouges-pantheon
https://www.findagrave.com/memorial/223229718/olympe-de_gouges