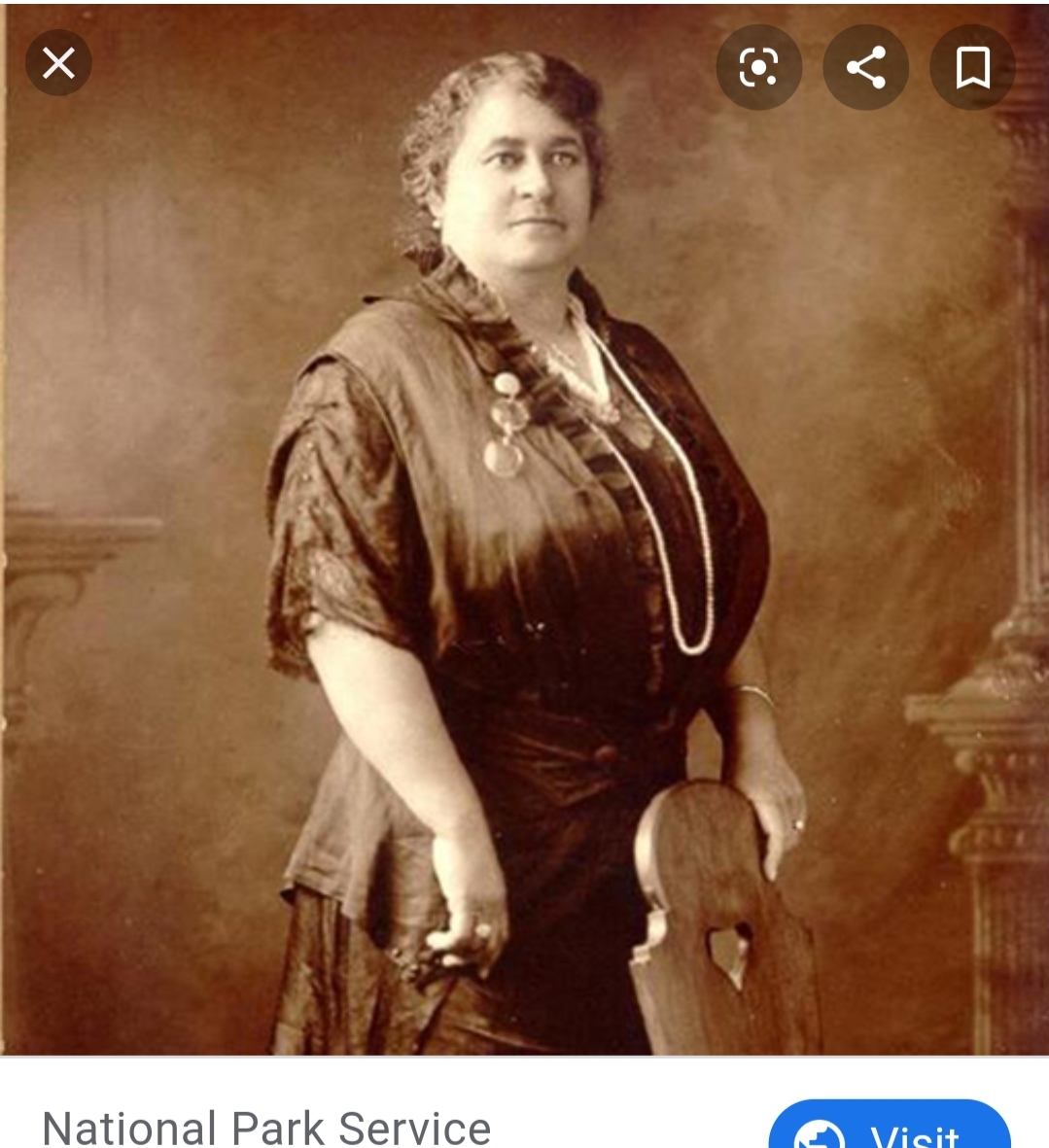 "Let us put our money together; let us use our money—and reap the benefits ourselves."
829: Maggie L Walker
The First Female Bank President to Charter a United States Bank
Born: 15 July 1864, Richmond, Virginia, Confederate States of America (Present-day Richmond, Virginia, United States of America)
Died: 15 December 1934, Richmond, Virginia, United States of America
Maggie was also the first African American woman to be President of a Bank in the United States. The majority of the staff of the bank were other African American women.
She became head and Grand Secretary of the Independent Order of Saint Luke which helped women and minorities get jobs in over twenty states. As Grand Secretary, Maggie oversaw the organization rising from a nearly bankrupt group to a highly profitable and helpful syndicate. The Order owned a bank (the aforementioned one Maggie chartered) and a department store. Maggie also oversaw the creation of the order's newspaper, which carried on the news of the order's activities.
Before any of that, Maggie worked as a teacher, and then was a stay-at-home mother part-time after she married a brick contractor. The rest of her time was spent working for the Independent Order, where she would spend the rest of her life. Maggie also served as Vice President of the Richmond Chapter of the NAACP and worked with the NACW. She was also an advocate for women's rights and education rights, particularly for African American girls.
She was born on the estate owned by abolitionist Elizabeth Van Lew, and Maggie's mother worked as Elizabeth's assistant cook, a former slave herself. Maggie's parents never married (according to one source), and soon after Maggie was born, her mother married another man, having a son with him, Maggie's half-brother Johnnie (in another source, Johnnie and Maggie were full blooded siblings with the same parents, so the sources are contradictory). A few years later, Maggie's stepfather was found dead. The police ruled it a suicide, but Maggie's mother insisted until her own death he had been murdered. Either way, the stepfather's death left the family in poverty. It was the next few struggling years that cemented in Maggie the need to ensure African Americans would not have to struggle to gain their footing the way she had.
Unfortunately, Maggie's adult life was not all just a fairy tale of success. One of her children died in infancy. A few years later, another of her sons shot and killed his father after mistaking him for an intruder. Maggie's son was tried for murder but found innocent. Around the same time, Maggie also developed diabetes. The disease would later kill her, after confining her to a wheelchair in her final years.
That bank she was president of survived the Great Depression. Maggie ensured this by merging it with two others in 1929. The bank was bought out in 2005 but still operates in the same location in Richmond to this day.
In 1979, Maggie's home was purchased by the National Park Service and is now a National Historic Site.
Badges Earned:
Find a Grave Marked
Located In My Personal Library:
Uppity Women Speak Their Minds by Vicki Leon
Sources:
https://www.biography.com/scholar/maggie-lena-walker
https://www.womenshistory.org/education-resources/biographies/maggie-l-walker
https://www.britannica.com/biography/Maggie-Lena-Draper-Walker
https://americanhistory.si.edu/american-enterprise/new-perspectives/only-one-room/maggie-lena-walker
https://www.findagrave.com/memorial/9104631/maggie-lena-walker