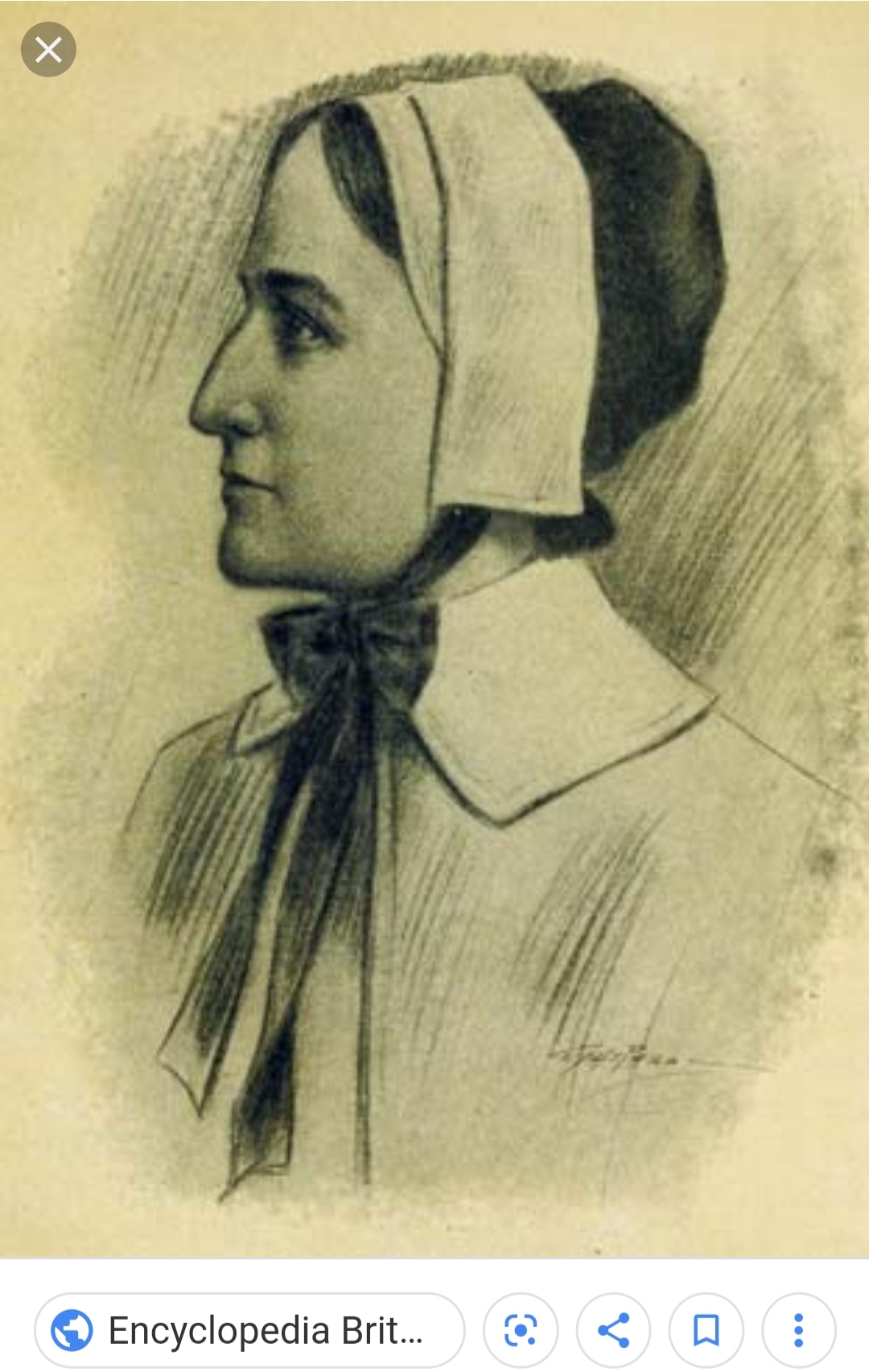 82) Anne Hutchinson
Puritan Rule Breaker and Considered by Many to be One of America's Earliest Feminists
Born: July 1591, Alford, England (Present-day Alford, United Kingdom)
Died: August 1643, The Colony of New Netherlands (Today New York State, United States of America)
Anne got in trouble for preaching (big no no if you were a woman) to both men and women (also big no no) about how true salvation could be achieved in your life (biggest no no).
Anne would have more than a dozen children in sixteen years.
Her family moved to the Massachusetts Bay Colony after wanting more religious freedom than was available in England.
She had no formal education but read practically everything she could get her hands on. Anne was a trained midwife and had the trust of local women which allowed for them to gather in her home to discuss John Cotton's teachings (which counted as her ministering to the women—also known as preaching).
She soon was attracting men to the meetings as well as they criticized the Puritan belief in that Good Works could provide salvation.
In 1637 she was tried for heresy. Anne's husband supported her preaching but the Reverend Cotton with whom she'd been loyal to and preached about turned against her—calling her meetings, "promiscuous and filthy coming together of men and women," Wow Dude!
Her fate was sealed after Anne made the mistake of telling the men trying her that she had received word from God himself that she had a divine right to preach.
She was excommunicated in March of 1683 and went to live in Rhode Island and then New Netherlands (today New York).
Everyone in her family save one daughter were killed in a Native American Massacre, (her husband had died the year previously).
Anne is honored today by having a chapter of the Daughters of the American Revolution named in her honor in Bronxville, New York.
Badges Earned:
Find a Grave Marked
Rejected Princess
Located In My Personal Library:
Rejected Princesses by Jason Porath
America's Women: 400 Years of Dolls, Drudges, Helpmates, and Heroines by Gail Collins
American Jezebel by Eve LaPlante
The Book of Awesome Women: Boundary Breakers, Freedom Fighters, Sheroes, and Female Firsts by Becca Anderson
Scandalous Women: The Lives and Loves of History's Most Notorious Women by Elizabeth Kerri Mahon
The Oxford Encyclopedia of Women in World History Edited By Bonnie G Smith
"The Incomparable Anne Hutchinson" by Lena Anthony (Article in American Spirit Magazine, March/April 2022 Edition)
Sources:
https://www.womenshistory.org/education-resources/biographies/anne-hutchinson
https://www.britannica.com/biography/Anne-Hutchinson
https://www.rejectedprincesses.com/princesses/anne-hutchinson