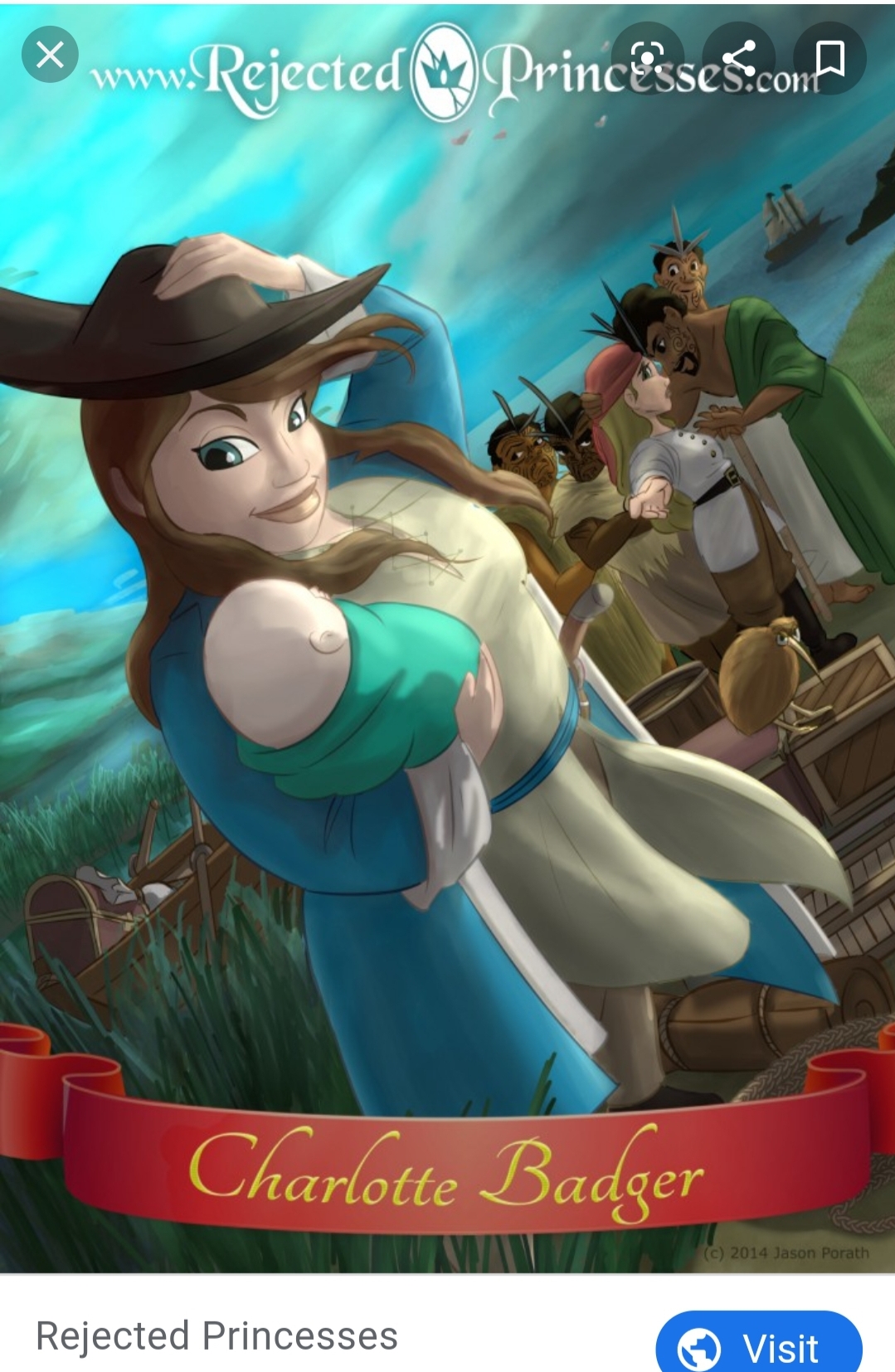 819: Charlotte Badger
The First European/Australian Female Pirate
Born: c.1778, England (Present-day United Kingdom)
Died After: 1816
Charlotte was also one of the first two white female settlers in New Zealand.
Charlotte was banished to Australia after a petty theft conviction in her native Britain. She stole a silk handkerchief and a few guineas. Since England was in the midst of their crackdown on crime, Charlotte was sent on a seven-month seafaring voyage to Australia, with no certain future for her on arrival. While in prison she gave birth to a baby girl and was able to use this new situation to get herself a lighter sentence; becoming a house servant in Tasmania.
While on the journey to Tasmania, the other male prisoners on the ship mutinied and took the ship to New Zealand instead. Some reports suggest Charlotte just wanted to keep her and her baby alive, while others paint a very different picture. Charlotte switched to male clothing, grabbed a pistol, flogged the captain, and then participated in a raid on another ship. A third story even suggests Charlotte and Catherine (the other female prisoner on board the ship) convinced the guys to mutiny in the first place.
The guys dropped Charlotte, her baby, her friend Catherine, and Charlotte and Catherine's boyfriends off on the coast of New Zealand before sailing on. The small group built some huts, but by 1807 Catherine was dead and the two men had seemingly left New Zealand altogether. Charlotte and her baby girl were all alone.
Charlotte was taken in, or at the very least tolerated, by the local Māori chieftain. Twice in the following years she was offered passage back to the white man's world in Port Jackson, and twice she refused saying she would much prefer to die among the Māori.
After that nobody knows what happened to Charlotte and the baby. Some believe the Māori changed their attitude towards her after realizing the men on the ship she was associated with previously had kidnapped several Māori women. Another source says that when a ship landed in Tonga around 1826 the men aboard heard tale of a woman and her eight-year-old daughter who had arrived in Tonga ten years earlier. The woman, described as a "Stout Englishwoman" could have been Charlotte, but this was never proven (if it was Charlotte, she would have also been the first European woman to visit Tonga). Some claim Charlotte may have even eventually made her way to the Americas, but no one knows for certain.
Badges Earned:
Rejected Princess
Located In My Personal Library:
Pirate Women: The Princesses, Prostitutes, and Privateers Who Ruled the Seven Seas by Laura Sook Duncombe
Sources:
https://teara.govt.nz/en/biographies/1b1/badger-charlotte
https://www.rejectedprincesses.com/princesses/charlotte-badger
https://www.wikitree.com/wiki/Badger-209
https://nzhistory.govt.nz/culture/frontier-of-chaos/charlotte-badger