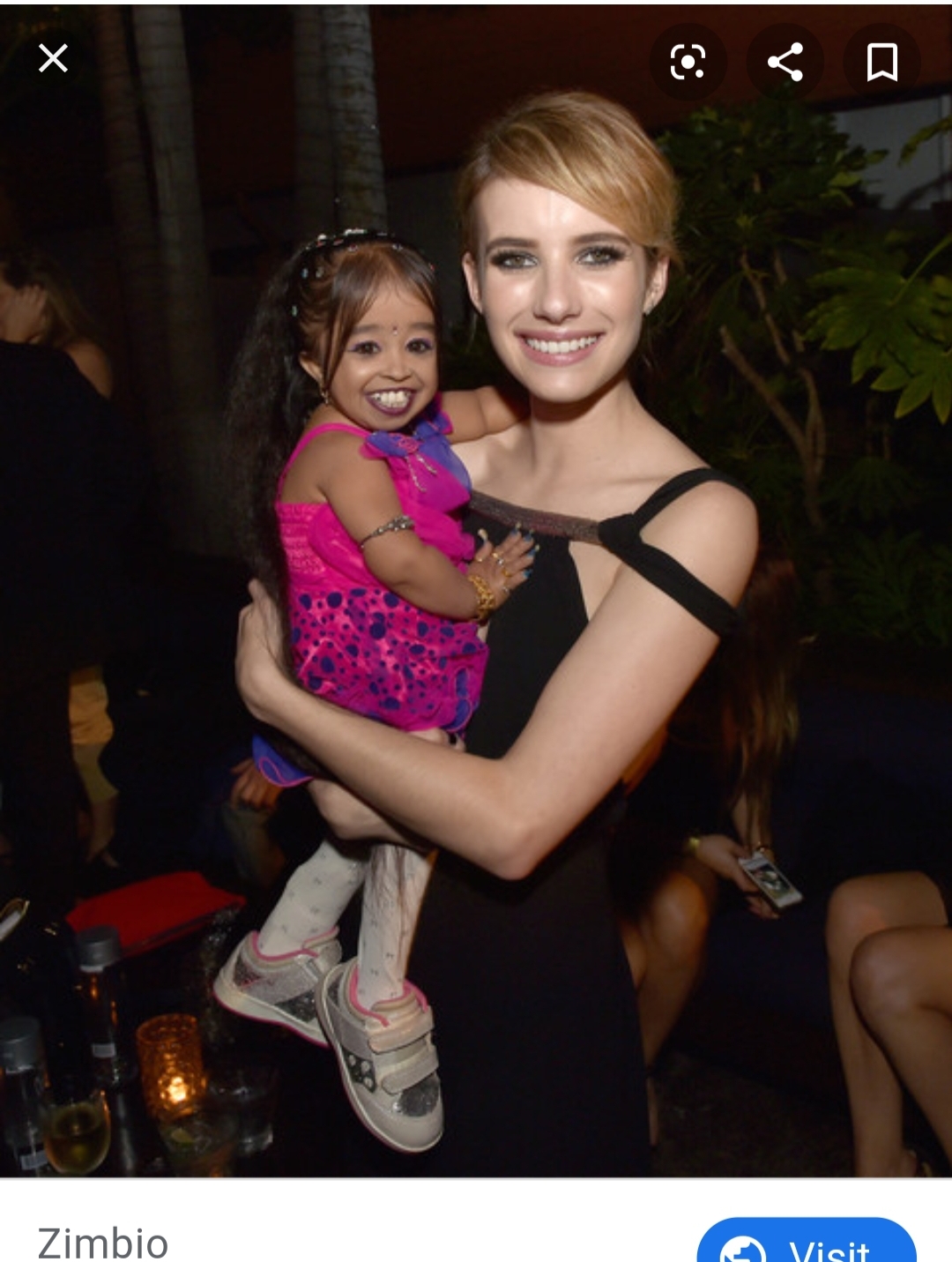 "However we are, whatever sort of hand we've been dealt, that we should not let it limit ourselves. Be happy and live our lives as much as we possibly can."
810: Jyoti Amge
The World's Smallest Living Woman
Born: 16 December 1993, Nagpur, India
According to the Guinness Book of World Records; Jyoti stands at two feet one inch tall. Jyoti weighs about twelve pounds. Her small stature is due to her having achondroplasia.
In 2012, thanks to the Guinness World Records, Jyoti was flown out to meet Chandra Bahadur Dangi, the shortest man in the world at the time. Chandra stood just one foot nine and a half inches tall so Jyoti "towered" over him (Chandra passed away in 2015). Their meeting was the first time in recorded history that the world's shortest man and the world's smallest woman met. Jyoti has also met the next shortest man, Khagendra Thapa Magar, but he too has since passed away.
Jyoti works as an actress (notably playing Ma Petite in Season Four of American Horror Story: Freak Show).
In her personal life, Jyoti has said she is not interested in dating, marrying, or having a family. She prefers her independence and is instead focused on her career. One day, she would love to win an Academy Award.
In 2020, it was announced Jyoti will be starring in a TLC special entitled World's Smallest Woman: Meet Jyoti. The special first aired in July of 2020.
Sources:
https://www.etonline.com/worlds-smallest-woman-jyoti-amge-talks-marriage-and-dreams-of-winning-an-oscar-exclusive-149319
https://www.imdb.com/name/nm5956253/bio?ref_=nm_ov_bio_sm
https://www.guinnessworldrecords.com/records/hall-of-fame/jyoti-kisanji-amge-shortest-woman-living