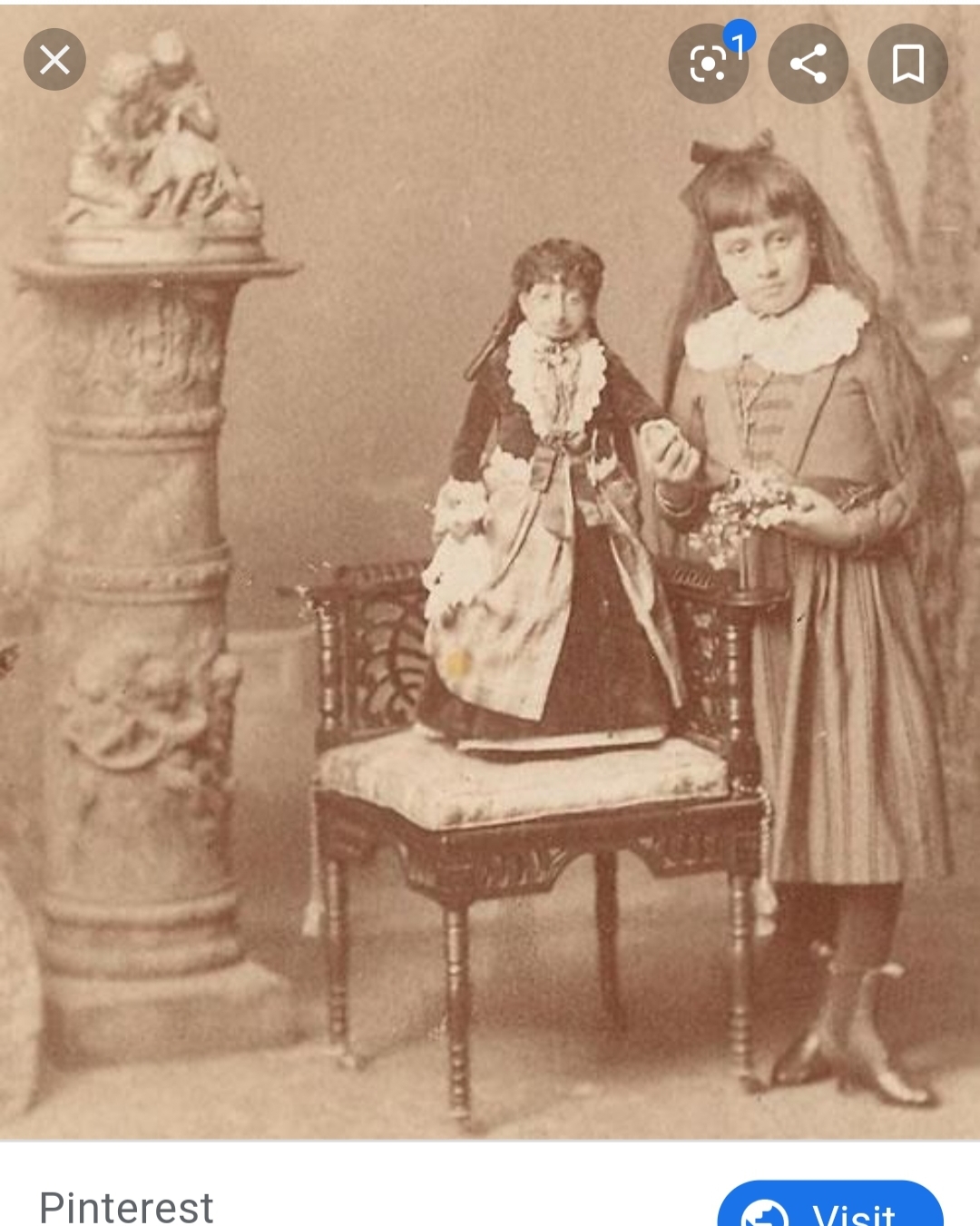 807: Lucía Zárate
The World's Smallest Woman
Born: 2 January 1863, San Carlos Nuevo Guaymas, Mexico
Died: 29 January 1890, Truckee, California, United States of America
Lucía most likely had Primordial Dwarfism. While Wikipedia states this with certainty, there really is no way to know for certain considering Lucía lived so many years ago. If she did have the genetic disorder, Lucía was the first person in history ever identified as having Microsephalic osteodysplastic primordial dwarfism type II (Primordial Dwarfism's full scientific name).
At birth she weighed eight ounces and was seven inches long. At her tallest, Lucía was one foot eight inches. Lucía earned a spot in the Guinness Book of World Records at the age of seventeen for being the "lightest recorded adult"; weighing in at four pounds and seven ounces. Amazingly, Lucía wasn't the only dwarf in her family. Her brother Manuel was short-statured as well. Unfortunately, Manuel died before Lucía became famous.
Today, Lucía and Manuel's family home is a museum known as "Casa Grande" or Big House.
Lucía traveled all over North America and the United Kingdom, performing for huge audiences. She would dance and sing, delighting the audiences alongside other folk who were small in stature. As of 2020, Lucía is still the smallest woman to ever reach adulthood.
She died at the age of twenty-six when a train Lucía was on became trapped in the Rocky Mountains in the cold. Lucía's small body could not withstand the freezing temperatures, and she died from hypothermia.
Sadly, very little information about Lucía is easily available on the internet today. She was definitely a real person, who performed onstage and died young, but I still want to warn you that one of my listed sources below is a Wikipedia article just for the sake of full transparency.
Badges Earned:
Find a Grave Marked
Sources:
https://historicalnovelsociety.org/reviews/lucia-zarate/
http://casagrande-museo.blogspot.com/
https://en.wikipedia.org/wiki/Luc%C3%ADa_Z%C3%A1rate