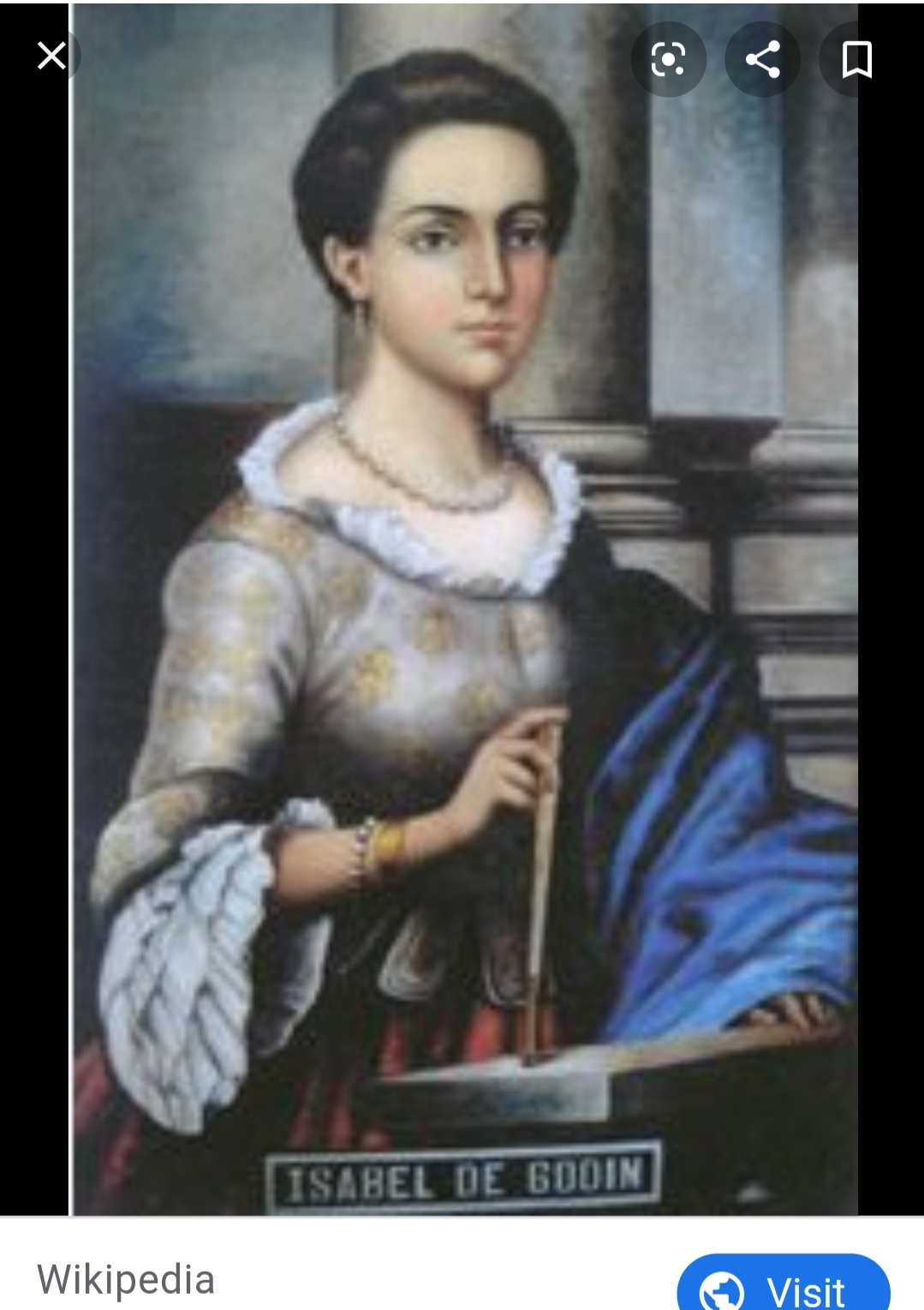 805: Isabel Godin des Odonais
What? Like Surviving in the Jungle is Hard or Something?
Born: 16 January 1728, Riobamba, Viceroyalty of Peru (Present-day Riobamba, Ecuador)
Died: 28 September 1792, Saint-Amand-Montrond, France
Isabel's father was a rich local governor in colonial Peru, but her every dream was to go to France.
Therefore, it's no surprise Isabel quickly fell in love with a French scientific explorer when he come to her town when she was a teenager. The feeling was mutual, and they married within a year of meeting.
Six years later, Isabel's husband Jean was ready to return to France and went ahead with his plans in the hopes he would return for Isabel and their unborn child in two years. That child would be the only of their four to survive childhood.
Instead of the two-year separation as planned, Jean was actually gone for twenty years. The reason? Spain and Portugal were not on friendly terms with France at the time and so Jean couldn't travel or even get letters to Isabel back in South America.
Isabel waited for him to return. While waiting, their daughter grew into a woman wanting to meet her father. And then she died from smallpox at the age of nineteen. The girl never got the chance to meet her dad.
After their daughter's death, Isabel decided she was going to France with a retinue of forty-two other people on the 3,000-mile six-month journey.
However, the group immediately started fragmenting apart. First, they found a village that had been burned to the ground after smallpox ravaged it. Then the group had to paddle canoe down an engorged river; despite the fact none of them knew how to paddle or swim. Then the group separated after getting lodged on a sandbar. The other group never came back, leaving Isabel and her family behind. For weeks Isabel and her family walked through the thick Amazon Jungle dying off one by one until only she was left.
After eight days alone in the Jungle, a group of natives found Isabel and nursed her back to health. By then her hair had turned permanently grey and her hand was crippled.
Six months later, Isabel found her husband on a Portuguese boat after being separated twenty-one long years.
Three years later they made it to France; where Isabel lived out the rest of her life in peaceful serenity dying a little more than six months after her husband.
Today, a bronze bust of Isabel sits in the city in France where she died.
Badges Earned:
Rejected Princess
Located In My Personal Library:
Tough Mothers by Jason Porath
Sources:
https://www.rejectedprincesses.com/princesses/isabel-godin-des-odonais
https://www.encyclopedia.com/women/encyclopedias-almanacs-transcripts-and-maps/godin-des-odonais-isabel-1728-d-after-1773
https://statues.vanderkrogt.net/object.php?webpage=ST&record=frce039