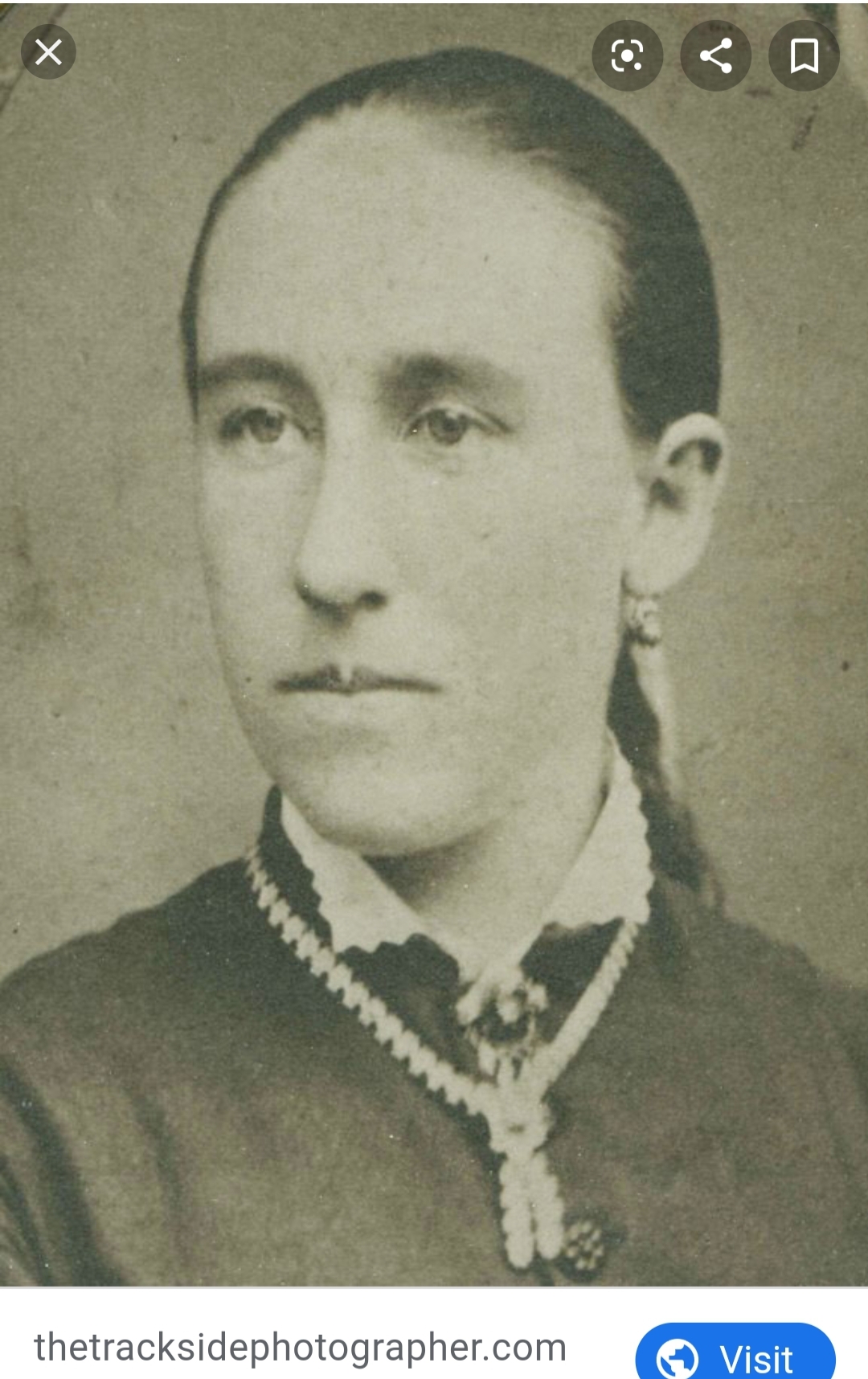 794: Kate Shelley
The First Woman in the United States to have a Bridge Named After Her
Born: c.1863, County Offaly, Ireland (Present-day County Offaly, Republic of Ireland)
Died: 21 January 1912, Moingona, Iowa, United States of America
Full Name: Catherine Carroll Shelly
The bridge is called the Kate Shelley High Bridge and is located near the site of the original crash in Iowa.
Kate was given this distinction for her railroad heroism.
When she was seventeen, Kate helped save a crew of a train after the train had been washed into a flooded creek from a collapsed bridge. She saved two people from the original crash and helped prevent another by telling the depot to flag down the approaching train that was full of passengers. Its important to note that sources differ on what exactly Kate was able to do that night. One source says there were no survivors among the wrecked train, but Kate was able to stop the coming passenger car. Meanwhile other sources say Kate met two survivors but was urged to keep going to the train depot. One of these sources say by the time she arrived at the train depot the passenger car had already been warned and stopped. They also disagree on how old Kate was at the time of the accident. Some state she was fifteen and others say seventeen. This is likely due to the fact her birth date is listed incorrectly on her headstone--but what her actual birth date was is also disputed by historians. Even though sources differ, you cannot deny Kate's bravery—going out in the middle of the night to try and help a wrecked train and stop another from crashing, with no light and facing extremely dangerous situations on her way to and from the depot.
Kate was able to work fast and save lives thanks to her father teaching her all about railroads (which he had worked on) before he died. Soon after her father's death, Kate's brother drowned in the river near their home. So, by the time Kate became a railroad heroine in 1881, she, her mother, her remaining siblings had already been hardworking homesteaders fighting to protect their land.
Kate's also one of the few women to have a train named after (the Kate Shelley 400). She was given several other awards and honors throughout her life but struggled with poverty and trying to keep her family's land. After the initial newspaper fame hit, donations poured in to pay her family's mortgage, but the money didn't last.
Kate tried going to college and teaching, but neither suited her. She never married or had children. For the last nine years of her life, Kate worked as a station agent for a rail line, before dying in her late forties.
Badges Earned:
Find a Grave Marked
Rejected Princess
Sources:
https://www.kateshelley.com/about-kate.html
https://www.rejectedprincesses.com/princesses/kate-shelley
https://www.uprr.com/newsinfo/attachments/media_kit/regional/northern/kate_shelley/kate_shelley.pdf
https://data.desmoinesregister.com/famous-iowans/kate-shelley