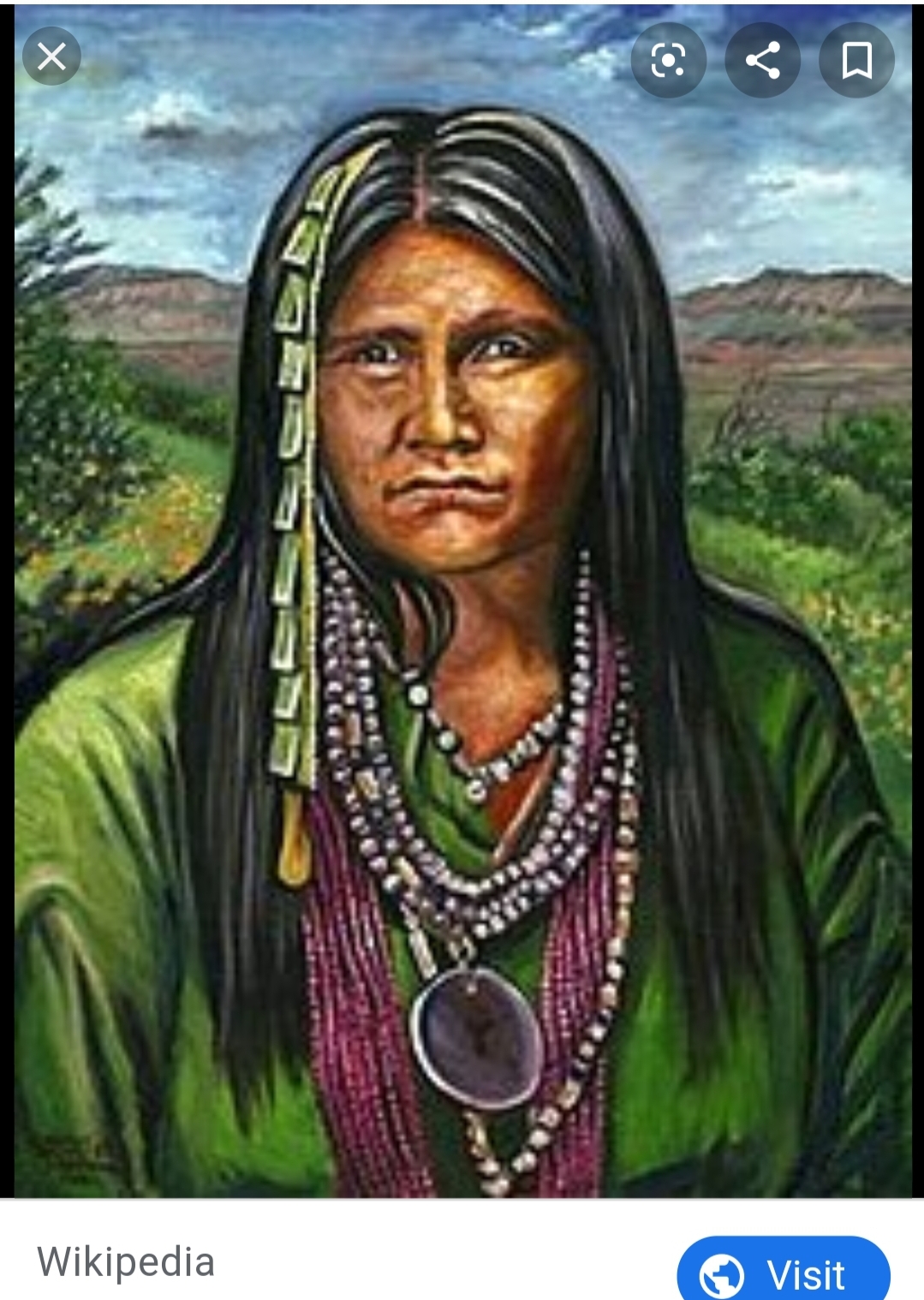 792: Gouyen
Mescalero Apache with a Vendetta against the Comanche
Born: 1857, Chiricahua Apache Territory (Present-day parts of New Mexico & Arizona, United States of America)
Died: 1903, Fort Sill, Oklahoma, United States of America
Also Written: Góyą́ń
Her birth name is unknown; Gouyen is a title reserved for brilliant and wise Apache women. Some sources state she was a Mescalero Apache, but others say Chihenne. The Chihenne is a more distinct subset of the Chiricahua band which--depending on who you ask, are either their own band or they fall under the Mescalero Band's purview all within the Apache umbrella (its okay if you're confused, Apache is a very broad term and most people don't know how broad until you actually start to study their people).
This Gouyen decided to take revenge against the Comanche after they killed her husband and all of her family was too weak or elderly to seek vengeance for her; but she was seeking vengeance without the approval of her chief.
Without a weapon, and without a horse, Gouyen made it to the Comanche camp and enticed her husband's killer into dancing with her to gain his knife. This man was a chief, and he wore the scalp of Gouyen's husband on his belt. But Gouyen was not cowed. She led him further and further out of sight of the other Comanche warriors. Finally, Gouyen was able to reach for his knife, but she dropped it and the man realized what she was doing.
Out of desperation she bit him in the neck until he died. When Gouyen finally let go, the man fell to the ground—dead. She used his knife to carve out his heart and take his scalp, also taking his moccasins, head band, breech cloth, and belt; finding the vengeance she'd sought for her husband. Gouyen stole the man's horse and fled, knowing the Comanche would kill her if they caught her. She rode for two days and nights, sometimes falling asleep in the saddle only to awaken at the sound of her pursuers.
Eventually, so exhausted, Gouyen passed out. She was found by her people and brought back to her parents. After she regained consciousness and her health, Gouyen was commended for her bravery and given the title Gouyen.
Eventually, Gouyen remarried a warrior who went on to become chief of the Warm Springs band (later to become known as the Fort Sill Apache-they are descended from the aforementioned Chiricahua). Gouyen and her new husband joined Chief Victorio and other Chiricahua Warriors as they dodged American troops in the 1870's (though most sources indicate they were not married at the time, only working for the same goal with other warriors). Eventually, Mexican soldiers trapped the Apache and killed seventy-eight of their people (warriors, women, and children), including Gouyen's infant daughter; known today as the Battle of Tres Castillos. Another one hundred or so were taken captive and sold into slavery. Only seventeen escaped, including Gouyen, her husband, and their son. They were then sent to the San Carlos Reservation in Arizona Territory, before escaping with Geronimo a few years later.
After Geronimo was captured in 1886, Gouyen and her family were taken prisoner; the last Native American tribe to be forcibly removed from their homelands. First, their people were sent to Texas, then Florida, and later Oklahoma. Gouyen died while still in captivity, at Fort Sill in Oklahoma. Today, the surviving members of Gouyen's tribe are known as the Warm Springs/Fort Sill Apache, and they are still fighting to be able to return to their homeland in present-day New Mexico.
Badges Earned:
Find a Grave Marked
Rejected Princess
Find a Grave Marked
The Apache Wars: The Hunt for Geronimo, The Apache Kid, and the Captive Boy who Started the Longest War in American History by Paul Andrew Hutton
Sources:
https://www.rejectedprincesses.com/princesses/gouyen
https://newmexiconomad.com/apache-warrior-women-gouyen-lozen-dahteste/
https://www.wikitree.com/wiki/Apache-39