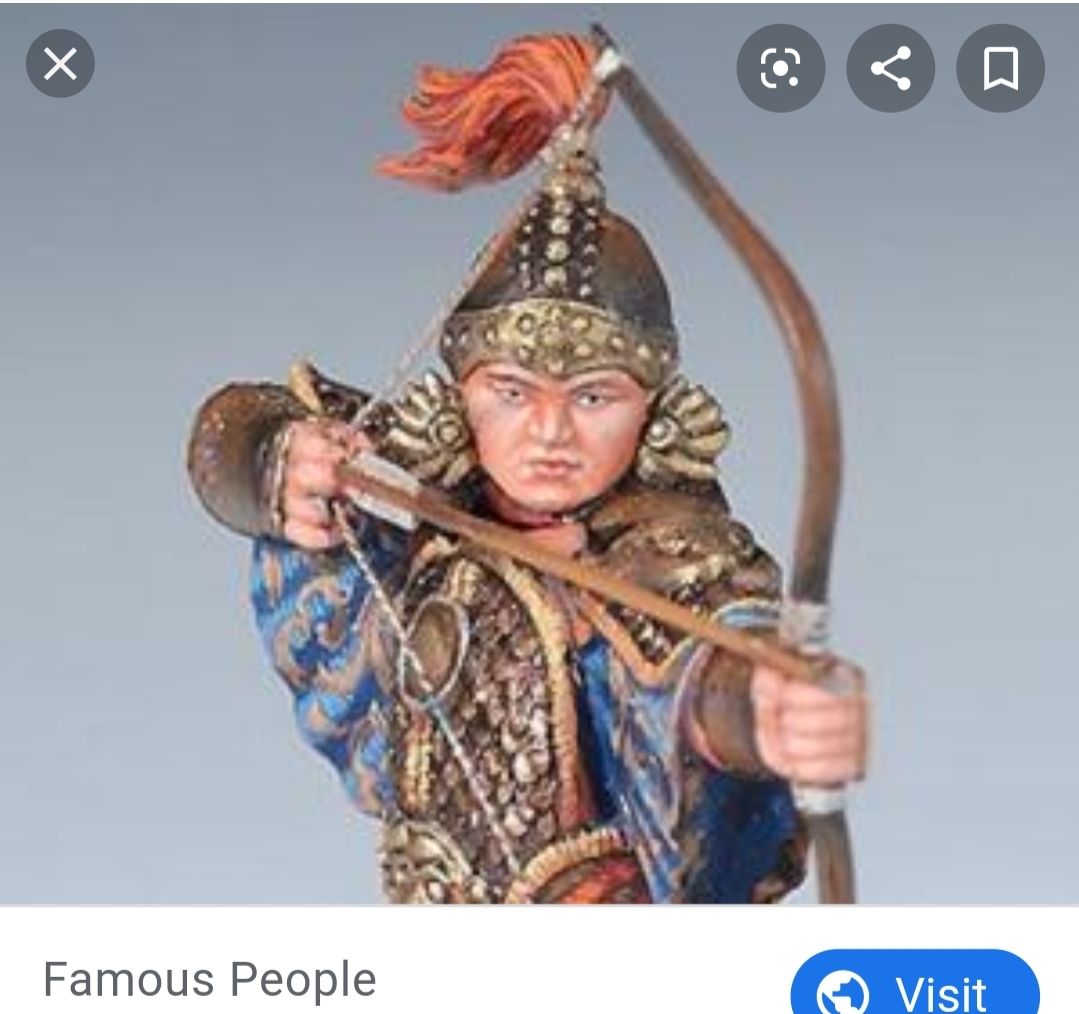 790: Khutulun
Wrestler and Great-great-granddaughter of Genghis Khan
Born: c.1260, Mongol Empire (Present-day Much of Central Asia)*
Died: 1306, Mongol Empire (Present-day Much of Central Asia)
Also Known As: Aigiarne, Aiyurug, or Khotol Tsagaan
Khutulun's father and uncle started a thirty-year civil war over control of how the Mongol Empire should be run.
Her father relied on Khutulun and not her fourteen brothers for military advice.
Her father kept trying to marry her off to the point Khutulun set up a standing bet; any man who wrestled her and won she would marry, but if they lost, they owed her 100 horses.
Not only was she undefeated but Khutulun also ended up with a herd of thousands. She finally married someone after disgusting rumors started to circulate about her relationship with her father (which are entirely unfounded) but her husband never beat her at wrestling.
Marco Polo described her as being pretty rough and tumble on her own in his account of the Mongol Empire. Marco Polo's words, along with the writings of the Persian scholar Rashid al-Din, are the two main sources for Khutulun's life.
Today, Khutulun's story is becoming more and more widely known around the world, but that isn't to say she was entirely forgotten altogether. The lead character Turandot of the opera of the same name is said to be based on Khutulun, and in more recent history, Khutulun appears on the Netflix series Marco Polo.
*I have chosen to link Khutulun under the birth location of present-day Mongolia. Though we aren't certain she was born within the borders of Mongolia, her culture survives today among the Mongolian people.
Badges Earned:
Rejected Princess
Located In My Personal Library:
Princesses Behaving Badly by Linda Rodriguez McRobbie
Bygone Badass Broads by Mackenzi Lee
Who Knew? Women in History by Sarah Herman
Rejected Princesses by Jason Porath
The Secret History of the Mongol Queens: How the Daughters of Genghis Khan Rescued His Empire by Jack Weatherford
Sources:
https://www.rejectedprincesses.com/princesses/khutulun
https://allthatsinteresting.com/khutulun
https://www.ancient-origins.net/history-famous-people/khutulun-0010840