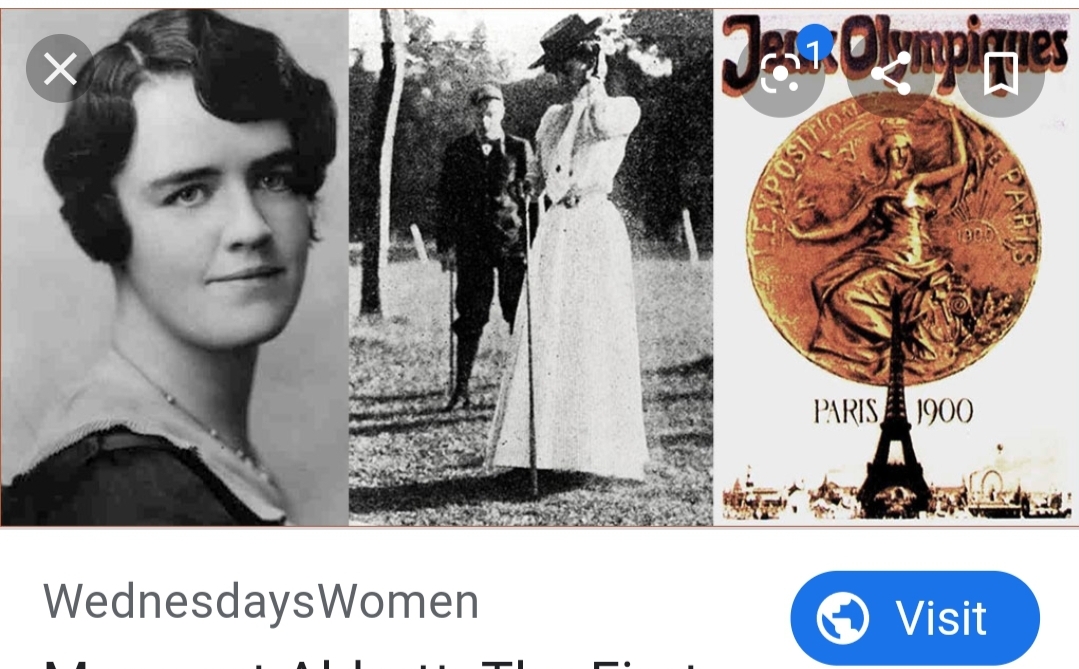 784: Margaret Abbott
The First United States' Woman to Win Gold at the Olympics
Born: 15 June 1878, Calcutta, British-Controlled India (Present-day Kolkata, India)
Died: 10 June 1955, Greenwich, Connecticut, United States of America
Full Name: Margaret Ives Abbott Dunne
Nickname: Peggy
Margaret died without ever learning she'd actually won an Olympic Event, having competed in the 1900 Games.
Margaret was born into a wealthy socialite family, and spent three years in Paris with her mother, a novelist. This time in Paris allowed her to compete at the games.
Margaret's sport was golf, and her actual prize was a gilded porcelain bowl. She didn't realize she was competing in the Olympics because the game of golf was never billed as an Olympic sport at the time. Margaret had previously played and won in several championship games in Chicago.
After the games were over Margaret still wasn't made aware that she was an Olympian, much less a champion.
The 1900 Olympics were the first games where women were allowed to compete (in five sports: golf, croquet, tennis, sailing, and equestrian). Golf was introduced for the first time that year, and then discontinued for women altogether for the next 116 years. The 2016 Games were the first since 1904 that allowed men to compete in golf as well.
Margaret's mother also competed in the golf tournament making Margaret and her mother the only women in modern history to compete in the same game at the same Olympics.
Margaret was married and had four children.
Badges Earned:
Find a Grave Marked
Sources:
https://www.britannica.com/topic/A-Study-Break-1367944
https://www.olympic.org/margaret-abbott
https://www.teamusa.org/News/2016/March/21/Margaret-Abbott-Aced-Team-USAs-First-Womens-Olympic-Gold-Medal-And-Didnt-Know-It
http://www.womengolfersmuseum.com/Famousgolfers/AbbottMargaret.htm
https://www.findagrave.com/memorial/194921835/margaret-ives-dunne