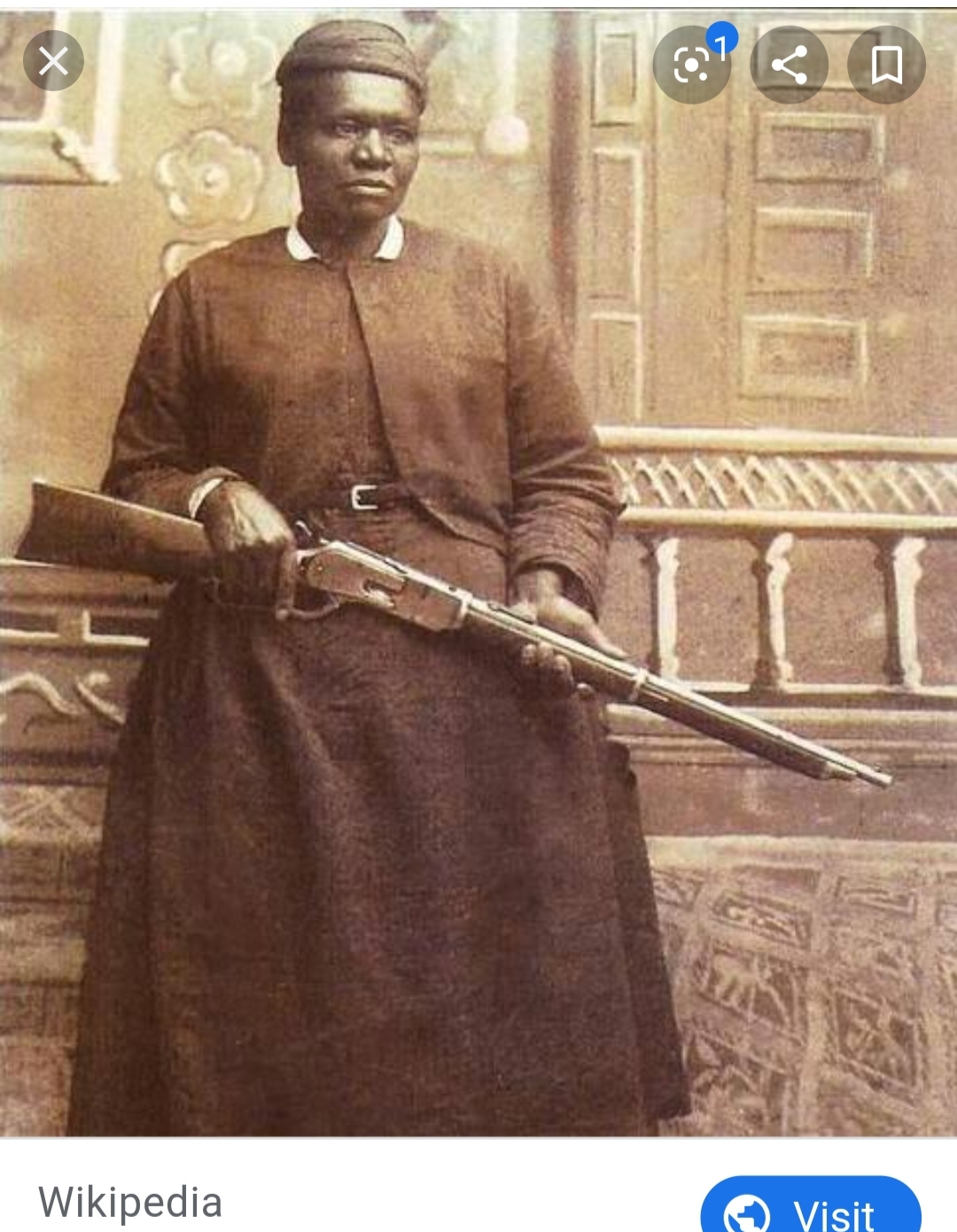 "God help anyone who walked on the lawn after Mary had cut it."

-One of the Nuns Mary lived with
781: Mary Fields
She Wasn't Called Stagecoach for Nothing
Born: c. 1832, Hickman County, Tennessee, United States of America
Died: 5 December 1914, Cascade, Montana, United States of America
Mary was the First African American Woman to work for the Star Route Mail Service. This also meant Mary was the first African American woman to become a United States postal service contract carrier and the second woman overall.
Her nickname was Stagecoach Mary for her mail delivering duties and for her size. Mary was six feet tall, heavy (around two hundred pounds), and toted guns to boot.
Most of Mary's early life is unknown. She was born into slavery, but the details of her life in the years after emancipation are also unknown. She was said to be literate but left no written record of her own. By the late 1870's Mary was working as a housekeeper in a convent in Ohio. While there, or possibly earlier on, Mary became very close with a nun named Mother Amadeus.
When Mother Amadeus relocated to Montana, Mary initially stayed in Ohio. However, by 1885, Mother Amadeus had sent for Mary. Mary packed her things and traveled to the Wild West to work for the mission where Mother Amadeus was staying. Mary did maintenance, repairs, laundry, gardening, and other housekeeping chores for the nuns. She also apparently took care of four hundred chickens. Mary was the only African American person at the mission and later in Cascade, Montana.
Although Mary was devoted to the nuns, she wasn't one herself. This was showcased by her quick temper and penchant for drinking in the saloons with other men. One source even says she was the only woman allowed to drink in said saloons by order of the mayor. Mary also smoked cigars and was willing to talk politics with anyone who brought them up. Reportedly, after Mary got into a gunfight with another man, the bishop of the Montana diocese asked the nuns to fire Mary.
After leaving the mission, Mary is said to have opened two restaurants or cafes in the town of Cascade. Both businesses closed, however, because Mary was simply too nice. If a patron couldn't afford to pay for their meal, Mary would give it to them for free.
In 1895, Mary became a mail carrier. Her job entailed moving mail between Cascade, Montana and the mission she had previously worked for. The route was fifteen miles of rough and tumble wilderness. It was while working for the mail service Mary earned her nickname Stagecoach since that was what she used to transport the mail. Mary had to not only deliver the mail intact, but also protect it from bandits, wolves, adverse weather, and any other obstacles that got in her way.
Mary spent eight years delivering mail, before she retired to work as a laundress and babysitter. When she passed away, Mary was one of the most beloved icons in her area of Montana, and she remains an icon today. In fact, two years before she died, Mary's home burned to the ground. The townsfolk gathered together and built her a new home, free of charge, just because they loved her that much.
Badges Earned:
Find a Grave Marked
Rejected Princess
Located In My Personal Library:
Rejected Princesses by Jason Porath
Bygone Badass Broads by Mackenzi Lee
Stagecoach Women: Brave and Daring Women of the Wild West by Cheryl Mullenbach
Tales Behind the Tombstones: The Deaths and Burial's of the Old West's Most Nefarious Outlaws, Notorious Women, and Celebrated Lawmen by Chris Enss
Sources:
https://www.britannica.com/biography/Mary-Fields
https://www.historynet.com/mary-fields-female-pioneer-in-montana.htm
https://www.history.com/news/meet-stagecoach-mary-the-daring-black-pioneer-who-protected-wild-west-stagecoaches
https://postalmuseum.si.edu/stagecoach-mary-fields
http://montanawomenshistory.org/the-life-and-legend-of-mary-fields/