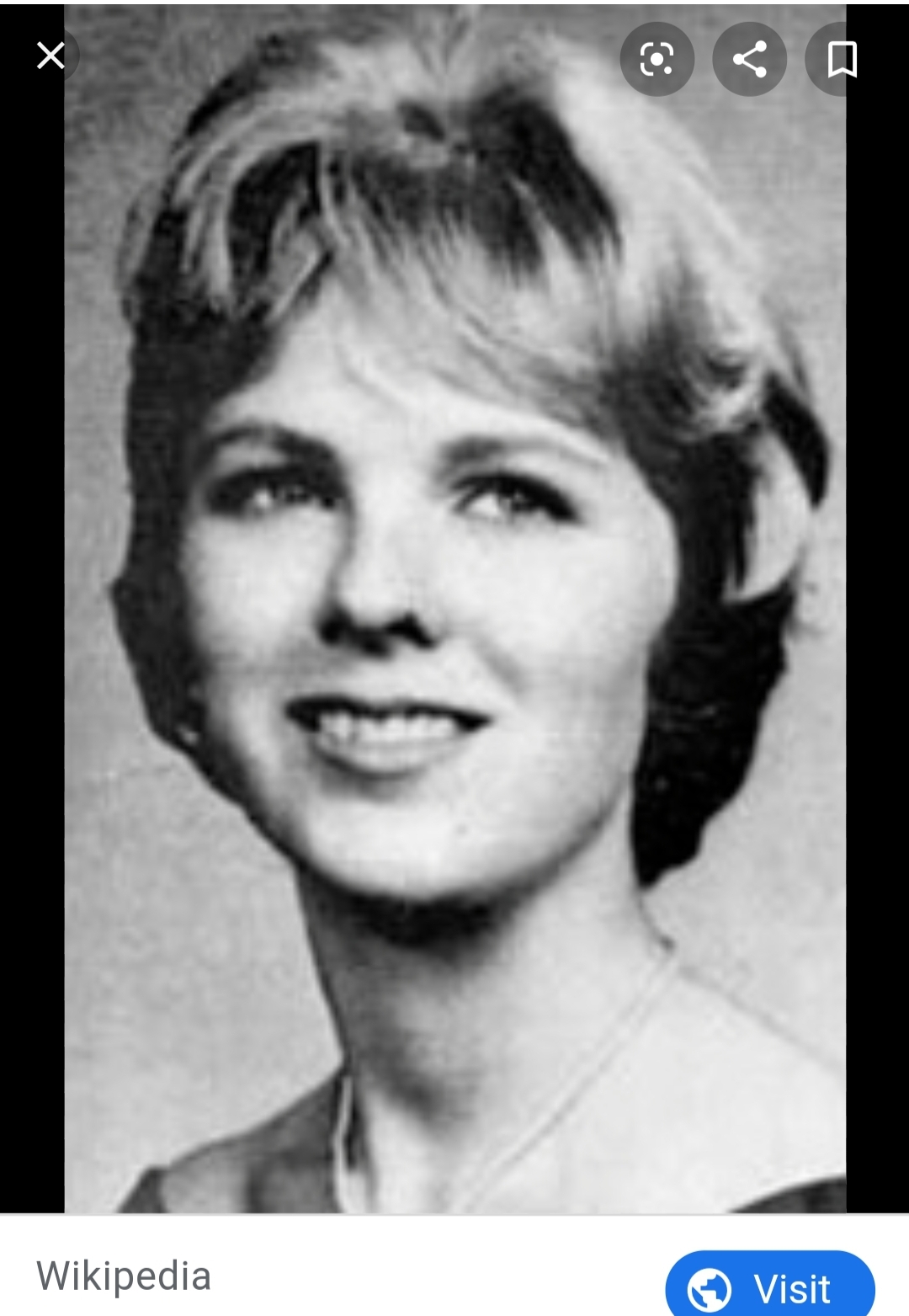 773: Mary Jo Kopechne
Teacher and Campaign Worker
Born: 26 July 1940, Wilkes-Barre, Pennsylvania, United States of America
Died: 18 July 1969, Chappaquiddick, Massachusetts, United States of America
Mary Jo is sadly remembered for her horrifying death in a car accident with Senator Edward Kennedy.
Mary Jo worked for several campaigns and politicians including Robert Kennedy (Senator Edward Kennedy's older brother) before his assassination. Mary Jo helped write one of Robert's anti-Vietnam War speeches and also worked to help him craft his speech formally suspending his campaign for the presidency.
Mary Jo and Ted, as the Senator was called, were guests at a party off the small island of Chappaquiddick, near Martha's Vineyard. When they decided to leave the party, Ted, who had been drinking, drove while Mary Jo rode alongside. While crossing the small bridge, the car veered off the bridge and into the water. Ted was able to escape the car and went home, but he left Mary Jo inside. Today theories abound as to whether she died from the water or lack of oxygen, but either way, her death was horrifying, sad, and didn't have to happen. Ted didn't tell anyone about the accident for hours afterward, so theories also abound as to whether or not Mary Jo's life could have been saved had someone been notified sooner. Ted even had two of his friends attempt to retrieve Mary Jo from the car after he returned to the party, but these men also failed to save Mary Jo or notify police. Instead, Ted waited until the following morning to call the cops, but by that time the police had already found her body.
The only punishment Senator Kennedy ever saw was his White House ambitions dashed. That's right, a woman died, and the only negative Ted received was failure to become President of the United States. To be fair, he did plead guilty to leaving the scene and received a suspended sentence of two months in prison—boo hoo for him, right? By the way, in case you don't know, suspended means Ted didn't serve a single day in prison.
Even more shocking, Ted Kennedy was married at the time! This raised even more questions as to what Ted and Mary Jo were doing alone in the car that night. Ted's wife, Joan, was pregnant at the time of the incident. The intense media scrutiny was so bad Joan eventually suffered a miscarriage from the stress—but she also claimed she completely believed her husband's story, or lack thereof.
Mary Jo's parents decided against having an autopsy performed so the true cause of her death, whether it be suffocation or drowning, will never be definitively known. They pushed for no autopsy because of the heinous and vicious lies the press decided to toss at them and their daughter. Mary Jo was a good Catholic girl, didn't smoke, despised profanity, and rarely drank; yet the media decided she must have been pregnant with the senator's baby. Mary Jo's parents stopped an autopsy from going forward to protect their daughter's dignity.
The story of the horrifying crash was the subject of the 2017 film Chappaquiddick.
Badges Earned:
Find a Grave Marked
Located In My Personal Library:
Before Chappaquiddick: The Untold Story of Mary Jo Kopechne and the Kennedy Brothers by William C Kashatus
The House of Kennedy by James Patterson and Cynthia Fagen
Sources:
https://spartacus-educational.com/JFKkopechne.htm
https://www.usatoday.com/story/news/2019/07/16/chappaquiddick-ted-kennedy-caused-death-mary-jo-kopechne-50-years-ago/1742106001/
https://www.smithsonianmag.com/history/why-true-story-chappaquiddick-impossible-tell-180968638/