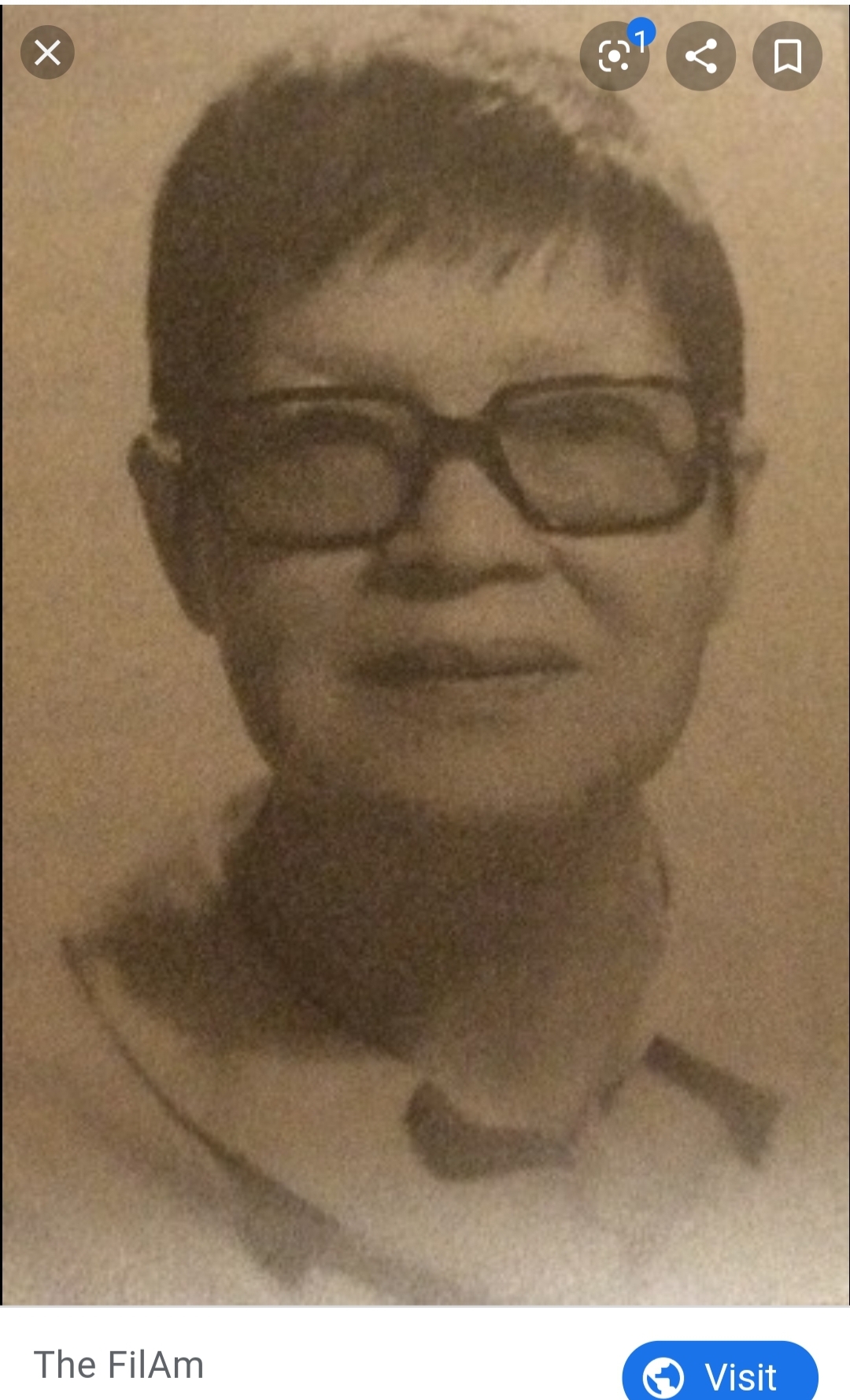 772: Josefina Guerrero
Leper and Spy in the Philippines during World War II
Born: 1918, Lucban, Quezon Province, Calabarzon, Philippines
Died: 18 June 1996, Washington DC, United States of America
Full Name: Josefina Veluya Guerrero-Leaumax
Josefina married for the first time when she was sixteen, but her husband left and took their daughter after Josefina's leprosy diagnosis came to light. According to the book The Leper Spy, Josefina would only meet her daughter Cynthia one other time in her life, long after Cynthia was grown.
Josefina's spy work allowed her to cross into Japanese camps, record intelligence and ferry messages between United States camps. She would eventually smuggle food, medicine, and supplies to POWs as well. Josefina received a Medal of Freedom from the US government for her work.
After the war ended, Josefina came to the United States because better treatments for lepers were available stateside than back home in the Philippines.
Josefina is the first known person to be given a visa to come to the United States for leprosy treatment, largely thanks to her participation in the war efforts.
For a few years Josefina was threatened with deportation but finally was granted US citizenship after divorcing her second husband.
When she died, Josefina was only known as a woman who worked as an usher at the Kennedy Center for seventeen years; her coworkers having no idea she was actually a heroine of World War II.
Badges Earned:
Find a Grave Marked
Rejected Princess
Located In My Personal Library:
The Leper Spy by Ben Montgomery
Rejected Princesses by Jason Porath
Sources:
https://www.rejectedprincesses.com/princesses/josefina-guerrero
http://www.jeanwilsonmurray.com/joey-guerrero-spy-and-heroine-of-world-war-ii/
http://content.time.com/time/magazine/article/0,9171,798844,00.html
https://www.findagrave.com/memorial/194926311/josefina-gurrero_leaumax