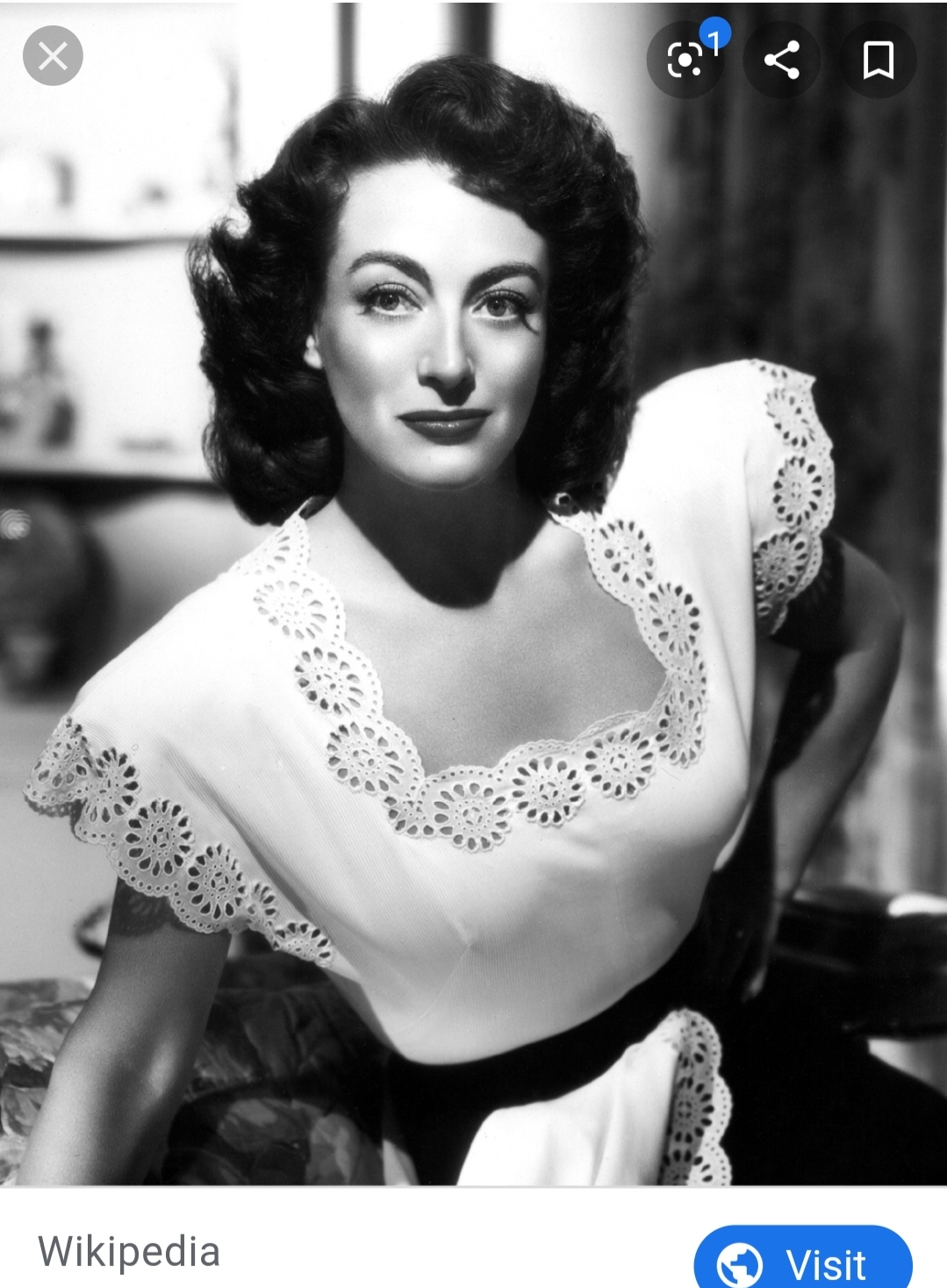 "If you want to see the girl next door, go next door."
748: Joan Crawford
Actress and Dancer
Born: 23 March 1905, San Antonio, Texas, United States of America
Died: 10 May 1977, New York City, New York, United States of America
Original Name: Lucille Fay LeSueur
Joan has been immortalized by Hollywood as being one of the most famous, scandalous, and memorable actresses to ever grace the silver screen.
Joan's homelife was tumultuous at best. Growing up, she was born to parents already separated, and had three stepfathers by her teenage years.
She started as a dancer and chorus girl throughout the Midwest, but after two years, Joan headed for Hollywood. By 1928, she'd graduated from bit parts to actual stardom. The following year, Joan also successfully transitioned to "talkies" that is—films with sound. After leaving MGM in the early 1940's, Joan landed at Warner Bros, and by 1945 had won her first, and only, best actress Academy Award. By the 1960's, her star had fallen, and Joan retired from acting.
Joan's fourth and final husband was the chairman of Pepsi Cola. After his death, Joan became a member of the board allowing her to hire her friend Dorothy Arzner to direct several commercials. Joan also acted as an ambassador and free advertiser for Pepsi Cola until she was forced to retire from the company in 1973.
According to IMDB's trivia: "[Joan] Was asked to take over Carole Lombard's role in They All Kissed the Bride (1942) after Lombard died in an airplane crash returning from a war bond tour. Crawford then donated all of her salary to the Red Cross, which found Lombard's body, and promptly fired her agent for taking his usual 10%." Joan also served in the American Women's Voluntary Services during World War II.
Joan is remembered today partially for her daughter's tell-all memoir and later film entitled Mommie Dearest which portrayed the harsh realities of living with Joan as a mother. Joan had disinherited Christina (the daughter in question) and a son named Christopher, both adopted, and so many felt Mommie Dearest was simply a scorned daughter lashing out, but others supported Christina and believed her. In her will, Joan literally stated, "It is my intention to make no provision herein for my son, Christopher, or my daughter, Christina, for reasons which are well known to them." Christina and Christopher later contested the will, and were awarded a settlement.
Joan had four adopted children in all. She also had a fifth, but that one was returned to the birth mother soon after Joan acquired him. Various sources claim at least three of her four children were illegally adopted; purchased on the black market.
Whatever the truth, anyone who has seen Mommie Dearest will never look at wire hangers the same way again.
Badges Earned:
Find a Grave Marked
Located In My Personal Library:
Backwards and in Heels: The Past, Present, and Future of Women Working in Film by Alicia Malone
Location Filming in Arizona: The Screen Legacy of the Grand Canyon State by Lili Debarbieri
The Hollywood Book of Death by James Robert Parish
Where Are They Buried, How Did They Die? By Tod Benoit
Sources:
https://www.joancrawfordbest.com/biography.htm
https://www.imdb.com/name/nm0001076/bio
https://www.britannica.com/biography/Joan-Crawford
https://www.factinate.com/people/joan-crawford-facts/