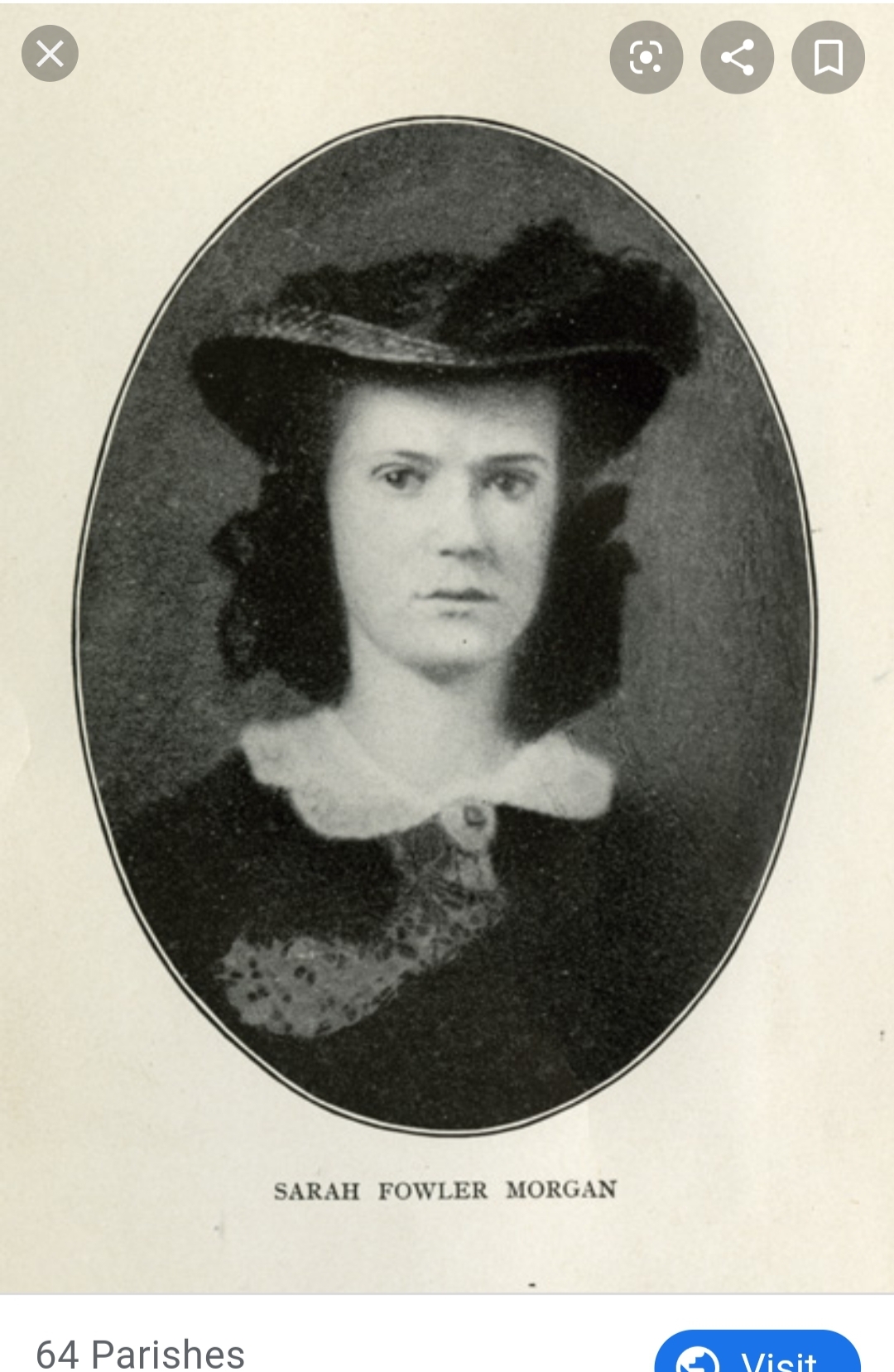 744: Sarah Morgan Dawson
Author of A Confederate Girl's Diary
Born: 28 February 1842, New Orleans, Louisiana, United States of America
Died: 5 May 1909, Paris, France
The diary chronicled Sarah's life from the age of nineteen to just before her death and has been published three times.
Sarah only received one year of formal education but was educated further at home by her mothers and sisters. She also learned French. Sarah was expected to be a wife and mother and was raised in the elite society of New Orleans in the antebellum period.
In 1861, Sarah lost her brother in a duel and her father expectantly. Losing two family members wasn't enough though; the War Between the States also tore apart Sarah's southern world just months later. She lost several other family members throughout the war and watched as both her family's homes were ransacked.
After the war, Sarah began writing for News and Courier in Charleston, South Carolina. The editor of the paper and Sarah eventually courted and wed. They had three children, two of whom survived to adulthood. When her husband died in 1889, Sarah moved to France with her son.
Sarah's diary collection is actually five separate diaries she wrote throughout the course of the war. Originally, Sarah told her son to destroy her writings, but eventually he convinced her to publish. Sarah consented, and after her death the diaries were merged into one book and published in 1913. Then they were republished again in 1960, two years before her son's death. In 1991, the diaries were re-edited, with entries Sarah's son had originally omitted added back in. They were published for the third time later that year.
Sarah is remembered today as an early Feminist writer from her time at the News and Courier.
Badges Earned:
Find a Grave Marked
Sources:
https://www.battlefields.org/learn/biographies/sarah-morgan-dawson
https://64parishes.org/entry/sarah-morgan-dawson
https://docsouth.unc.edu/fpn/dawson/summary.html
https://www.findagrave.com/memorial/6840056/sarah-ida_fowler-dawson