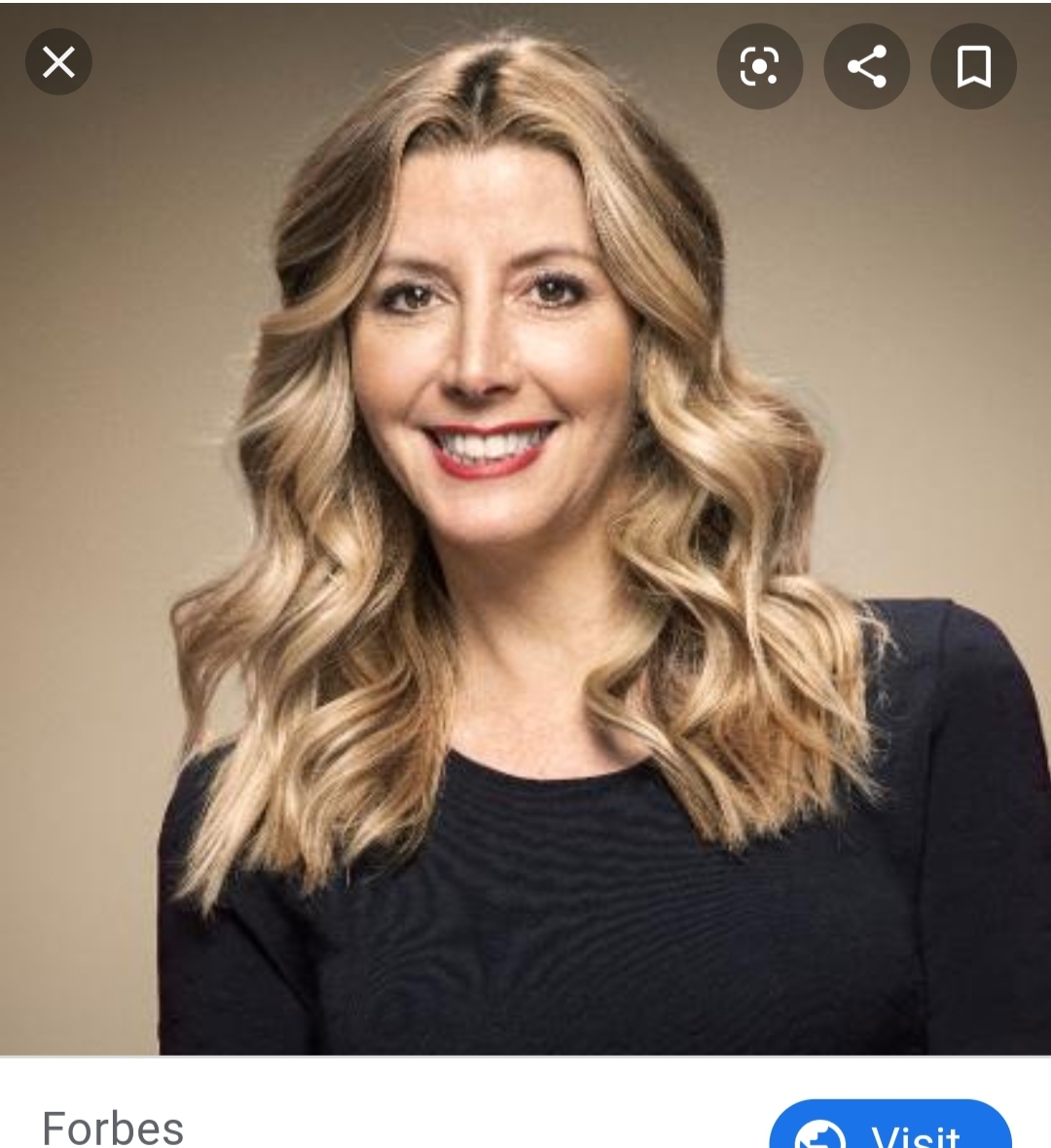 743: Sara Blakely
Spanx Founder
Born: 27 February 1971, Clearwater, Florida, United States of America
Sara is now estimated to be worth a billion dollars. That's this many: $1,000,000,000! In March of 2012, Forbes crowned Sara the youngest (until Kylie Jenner came along that is) self-made female billionaire. The following year, Sara signed the Melinda and Bill Gates' and Warren Buffett's Giving Pledge, the first self-made female billionaire to do-so. The Giving Pledge is a pledge to donate half of the signatory's earnings to charity.
Sara used to sell fax machines door to door before beginning to sell Spanx in Neiman Marcus stores. When she first came up with her idea for the shapewear brand, Sara kept the news from her family from her family for a year. She new they would probably talk her out of taking a risk and didn't want to take that chance herself. Thank goodness she didn't!
She holds a Bachelor of Art/Science degree from Florida State University.
Sarah is a mother of four and continues to run her company. Spanx is now sold in sixty-five countries around the world. In 2006, with the help of Richard Branson, Sara launched the Spanx by Sara Blakely Foundation, which is designed to help empower women around the world.
She has been featured as a shark on ABC's hit show Shark Tank. Sara is also co-owner of the Atlanta Hawks baseball team.
Sources:
https://www.forbes.com/profile/sara-blakely/#36d1778b76bb
https://www.spanx.com/saras-world
https://www.linkedin.com/in/sarablakely27/
http://www.spanxfoundation.com/about/
https://www.cnbc.com/2020/02/06/why-spanxs-sara-blakely-kept-billion-dollar-idea-secret.html