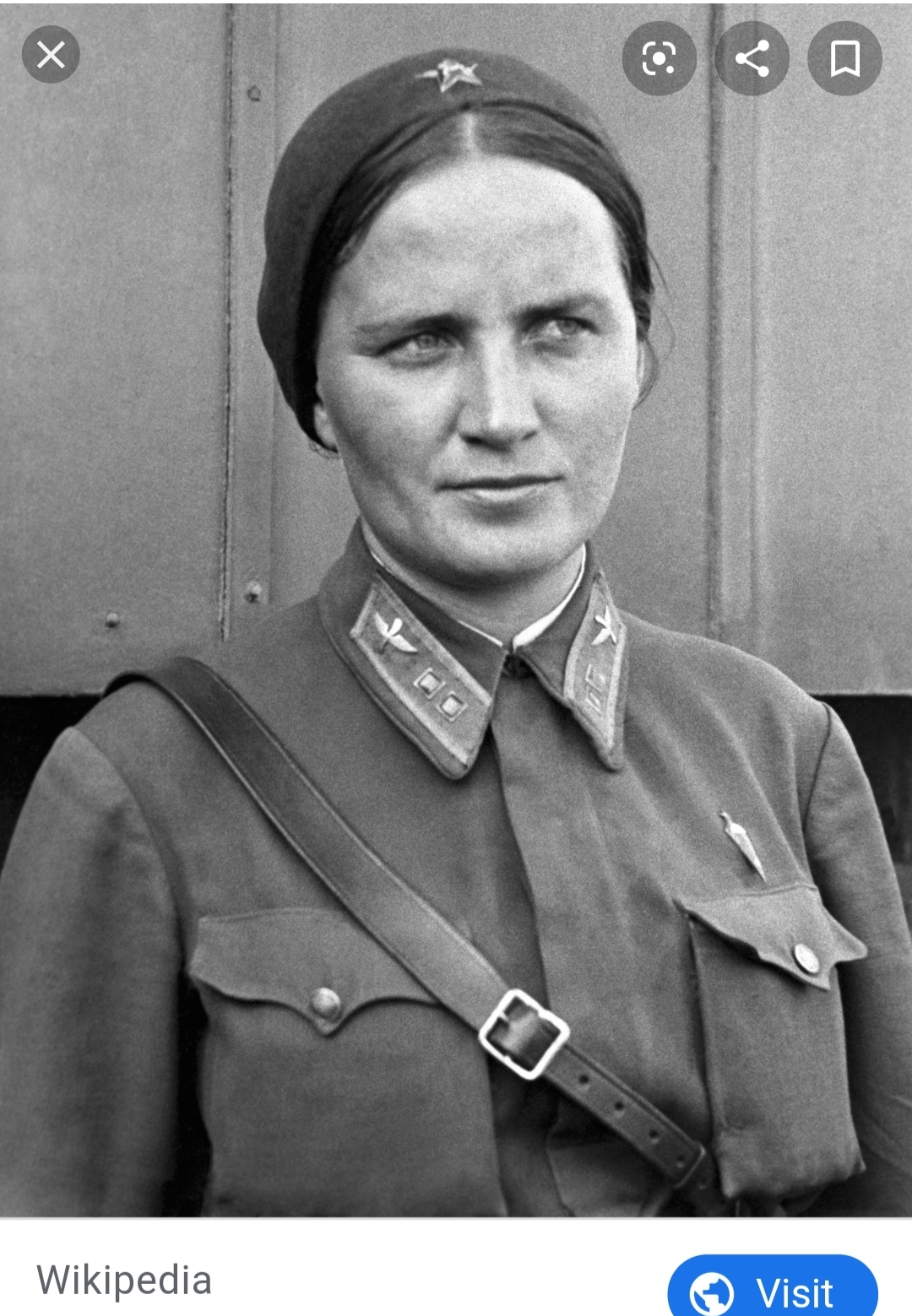 736: Marina Raskova
Soviet Navigator and Pioneering Pilot
Born: 28 March 1912, Moscow, Russia
Died: 4 January 1943, Soviet Union (Present-day Saratov Oblast, Russia)
As a child, Marina hoped to be a musician and then later a chemist.
Marina was the first woman to become a navigator in the Soviet Air Force at the age of nineteen in 1934. Later that year, Marina also became the first female pilot instructor at Zhurouski Air Academy.
She was awarded the Hero of the Soviet Union Title before World War II had even kicked off. Marina was awarded the prestigious accommodation alongside two other women (one of whom was Polina Osipenko), and they were the first women to be given the award. The three women were awarded the title alongside the Order of Lenin and Gold Star Medal thanks to their record setting flight through the Siberian Wilderness.
Marina was primarily responsible for the creation of all three female Soviet Air Force regiments that fought in World War II. The regiments were created after Stalin, who was close to Marina at the time, asked her to work on creating them. The regiments were divided into three sections: night bombing (the famed Night Witches), dive bombing, and fighter regiments. Marina led the dive-bombing regiment, and secured the best fighter planes the Soviet forces had to offer for her girls. The Night Bombing regiment, however, was given only outdated and flimsy crop dusters, though today they are the best remembered and most celebrated of the three groups. Over time, the dive bombers and fighter pilots would allow men into their ranks, but the Night Witches remained exclusively female.
Marina has been likened as the Amelia Earhart of the Soviet Union, and like Amelia, Marina died in a plane crash. She was on her way to the front lines and flying through fog and low visibility. Marina knew the risks, and when she crashed into a riverbank, she took every member of her crew on the flight with her.
Marina was given a state funeral, and her ashes are interred in the wall of the Kremlin.
Badges Earned:
Find a Grave Marked
Located In My Personal Library:
Flying for Her Country: The American and Soviet Women Pilots of World War II by Amy Goodpaster Strebe
Sources:
https://www.museumofwomenpilots.org/women-pilots-marina-raskova-48.htm
https://medium.com/history-of-yesterday/marina-raskova-mother-of-witches-53632bc917e7