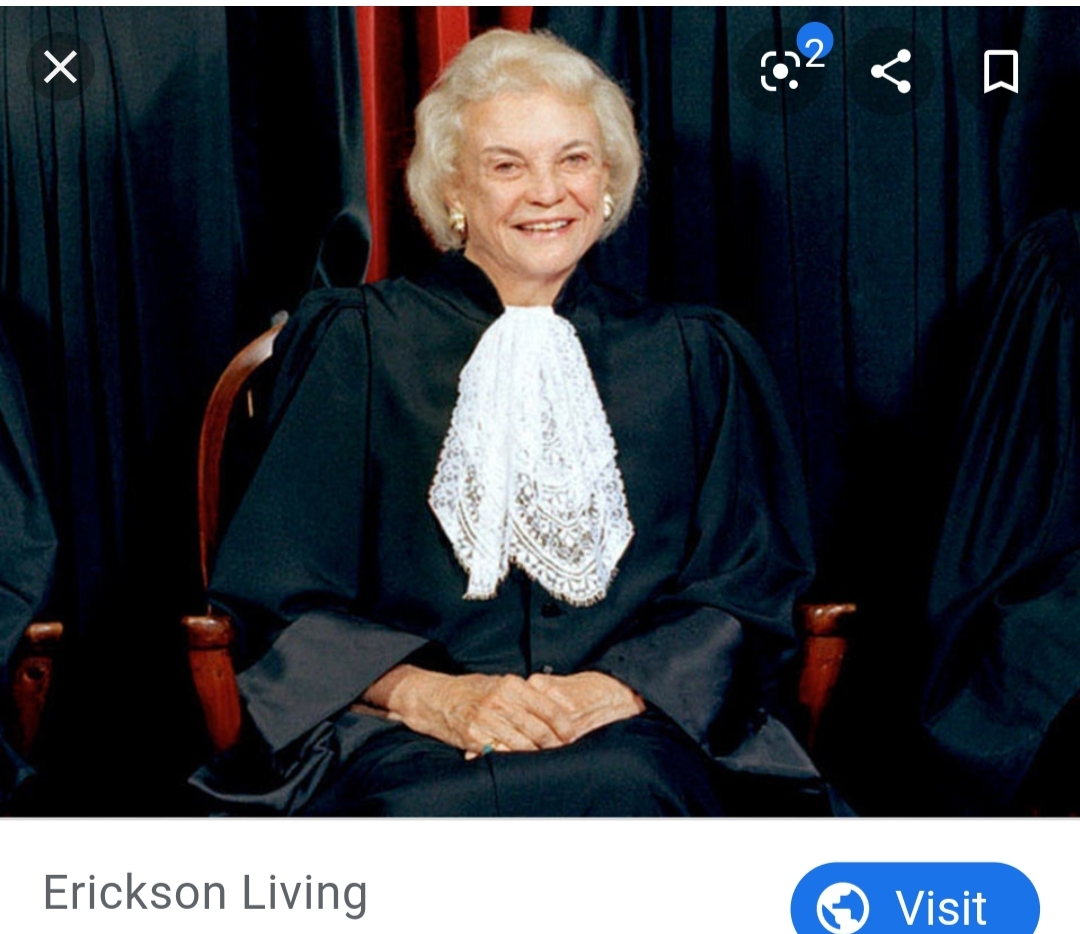 715: Sandra Day O'Connor
First Female Supreme Court Justice in United States History
Born: 26 March 1930, El Paso, Texas, United States of America
Sandra graduated high school two years early and was admitted to Stanford when she was sixteen; earning a bachelor's degree in Economics. Sandra then attended Stanford Law and earned her degree in two years as opposed to the usual three. She graduated third in her class with other former justice (and we now know her boyfriend around this time) William H Rehnquist being one of the two ahead of her.
Sandra met her husband soon after and they married quickly, having three sons. Though she struggled initially to find employment due to the bias against women lawyers at the time; she eventually found work as a deputy district attorney in San Mateo County, California. Soon after, Sandra's husband was sent to Germany as a member of the US Army Judge Advocate General Corps. While there, Sandra worked as a civil attorney for the army.
In the 1960's, Sandra and her husband returned to the states, moving to Arizona. Sandra started work in private practice before becoming Assistant Attorney General for the state.
In 1969, Sandra was appointed to a vacated seat in the AZ State Senate as a Republican. She was then reelected to the position twice becoming the first female majority leader of a state senate regardless of party in the United States. In the 70's, Sandra began working for the Superior Court of Maricopa County, eventually rising to the Arizona Court of Appeals.
Then in 1981, President Reagan nominated her to the Supreme Court with unanimous approval from the Senate, making Sandra the first woman to ever sit on the bench of the United States' highest court. During her tenure, Sandra was considered a swing vote, meaning she didn't always decide along party lines. She also suffered from breast cancer, and had to undergo a mastectomy as a result.
In 2006, Sandra retired from the Court to care for her husband who was suffering from Alzheimer's disease. Sadly, in 2018, Sandra announced she was suffering from dementia that may progress into Alzheimer's. Before her retirement from public life, Sandra wrote several books and launched an online civics program designed to help teach middle school students.
In 2006, Arizona State University named their law school after Sandra. She was also awarded the Presidential Medal of Freedom in 2009.
Badges Earned:
Located In My Personal Library:
Arizona: A History by Thomas Sheridan
Time Magazine's 100 Women of the Year (Sandra appears in the 2000 article, "Sandra Day O'Connor")
Sources:
https://www.britannica.com/biography/Sandra-Day-OConnor
https://www.biography.com/law-figure/sandra-day-oconnor