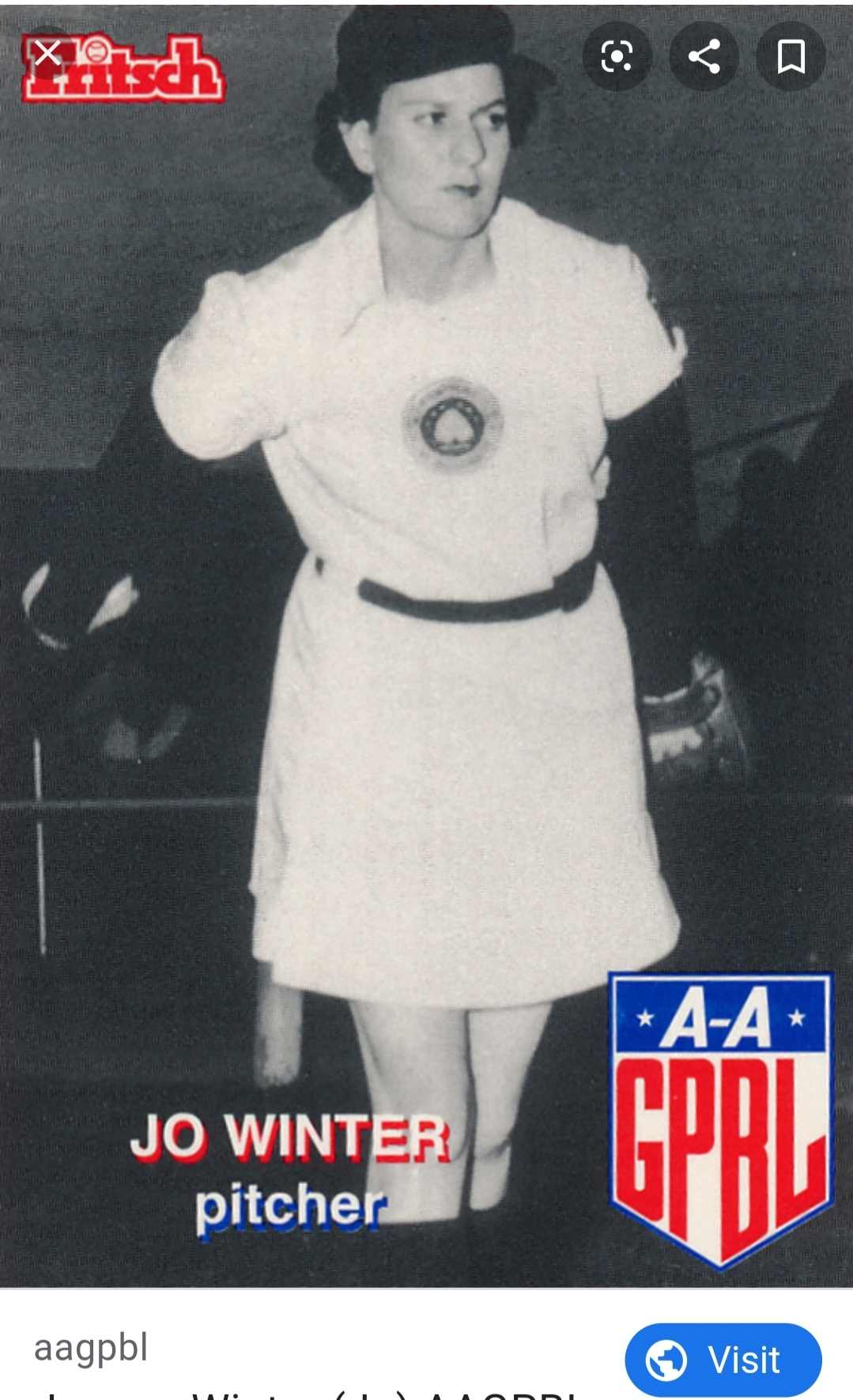 702: Joanne Winter
All-American Girls Professional Baseball League Player
Born: 24 November 1924, Chicago, Illinois, United States of America
Died: 22 September 1996, Scottsdale, Arizona, United States of America
Also Known As: Jo or Joanie
Jo played from 1943 to 1950 for the Racine Belles. She ranks third of seven players who had more than 100 wins in the history of the AAGPBL.
After leaving the league, Jo played golf and tennis in Arizona. She won the Arizona State Women's Golf Championship four times and joined the Ladies Professional Golf Association in 1962, the first Arizona Lady to do so. Her professional golf career ended three years later after a back injury from a car accident.
Jo taught golf for thirty years at both Arizona State University and Scottsdale Community College. In 1971, she helped created the Arizona Silver Belle Championship; a golf tournament for young girls in high school and college.
Jo won the Ellen Griffin Rolex Award in 1995 which is awarded to golf teachers who have the same passion and love for the game as Ellen Griffin did. Jo worked as a consultant on the film A League of Their Own. She was also inducted into the National Women's Baseball Hall of Fame in 2005. Jo is also an inductee of the Arizona Golf Hall of Fame.
The AAGPBL has been immortalized in the aforementioned film A League of Their Own. For those who haven't seen the film, the AAGPBL was an all girls' baseball league originally organized to replace men's baseball during World War II. Because the majority of the male players had been drafted, baseball teams across the country couldn't play, and it was feared the baseball fields themselves would shutter and close. Philip K Wrigley, of Wrigley's Chewing Gum fame, formed a committee to find a solution to the problem. The AAGPBL was formed as a result.
Badges Earned:
Find a Grave Marked
Sources:
https://www.aagpbl.org/profiles/joanne-winter-jo/8
http://www.azsilverbelle.com/silver-belle-past-and-present.html