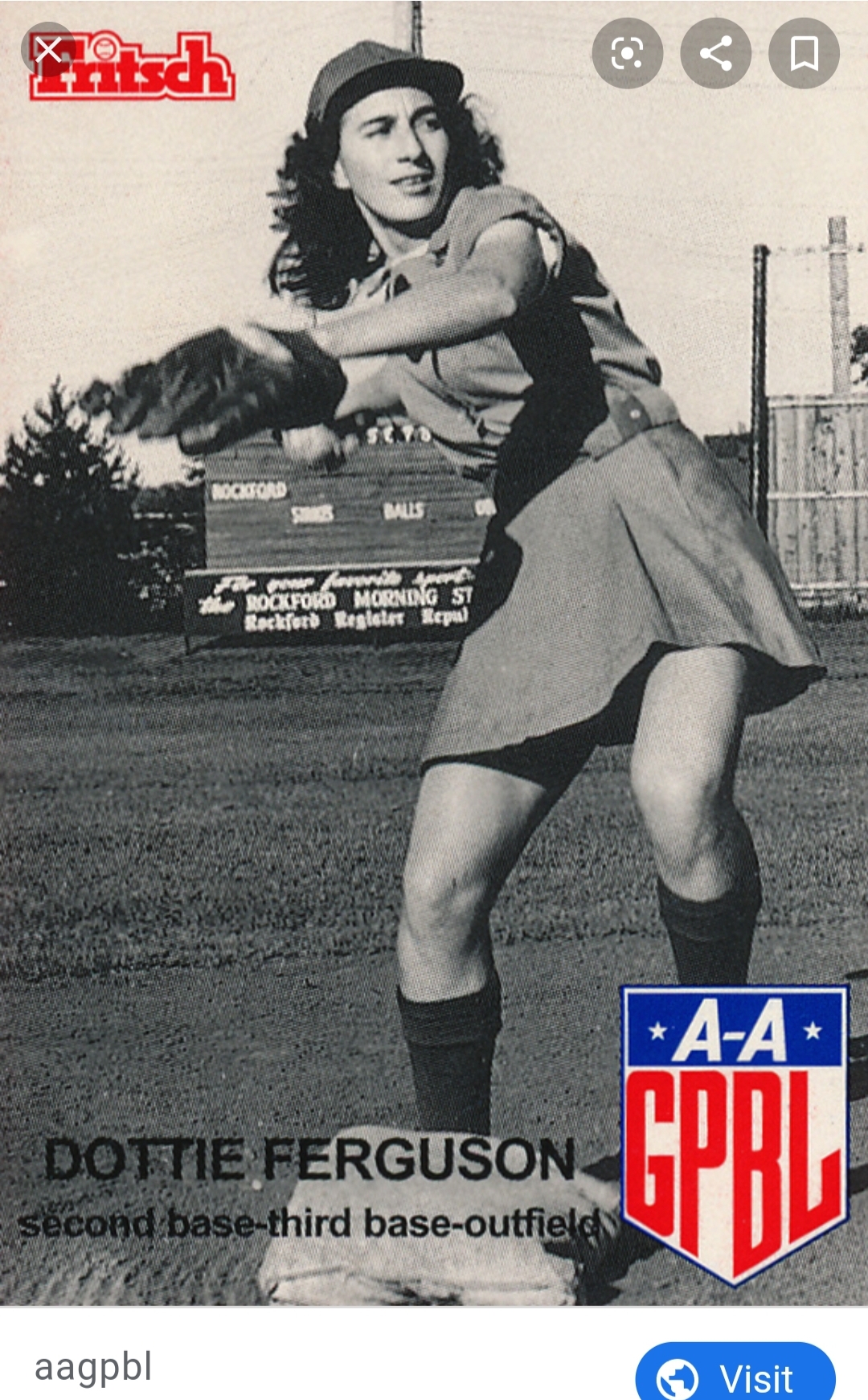 699: Dorothy Ferguson Key
All American Girls Professional Baseball League Player
Born: 17 February 1923, Virden, Manitoba, Canada
Died: 8 May 2003, Rockford, Illinois, United States of America
Also Known As: Dottie
Dottie played for the Rockford Peaches and the Peoria Redwings from 1945 to 1954 until the AAGPBL disbanded.
She was also a speed skater alongside her husband. Dottie would have played in the Olympics, but World War II got in the way of that.
When Dottie got married, she told her husband she would only marry him if she would be allowed to keep playing. He readily agreed.
Dottie has been honored with a place in the National Women's Baseball Hall of Fame, Canadian Baseball Hall of Fame and Museum, and the Manitoba Softball Hall of Fame.
The AAGPBL has been immortalized in the film A League of Their Own. For those who haven't seen the film, the AAGPBL was an all girls' baseball league originally organized to replace men's baseball during World War II. Because the majority of the male players had been drafted, baseball teams across the country couldn't play, and it was feared the baseball fields themselves would shutter and close. Philip K Wrigley, of Wrigley's Chewing Gum fame, formed a committee to find a solution to the problem. The AAGPBL was formed as a result.
Badges Earned:
Find a Grave Marked
Sources:
https://www.aagpbl.org/profiles/dorothy-ferguson-key-dottie/101
https://myhero.com/D_f_key_chinook_CA_2012
https://www.findagrave.com/memorial/7433922/dottie-ferguson-key