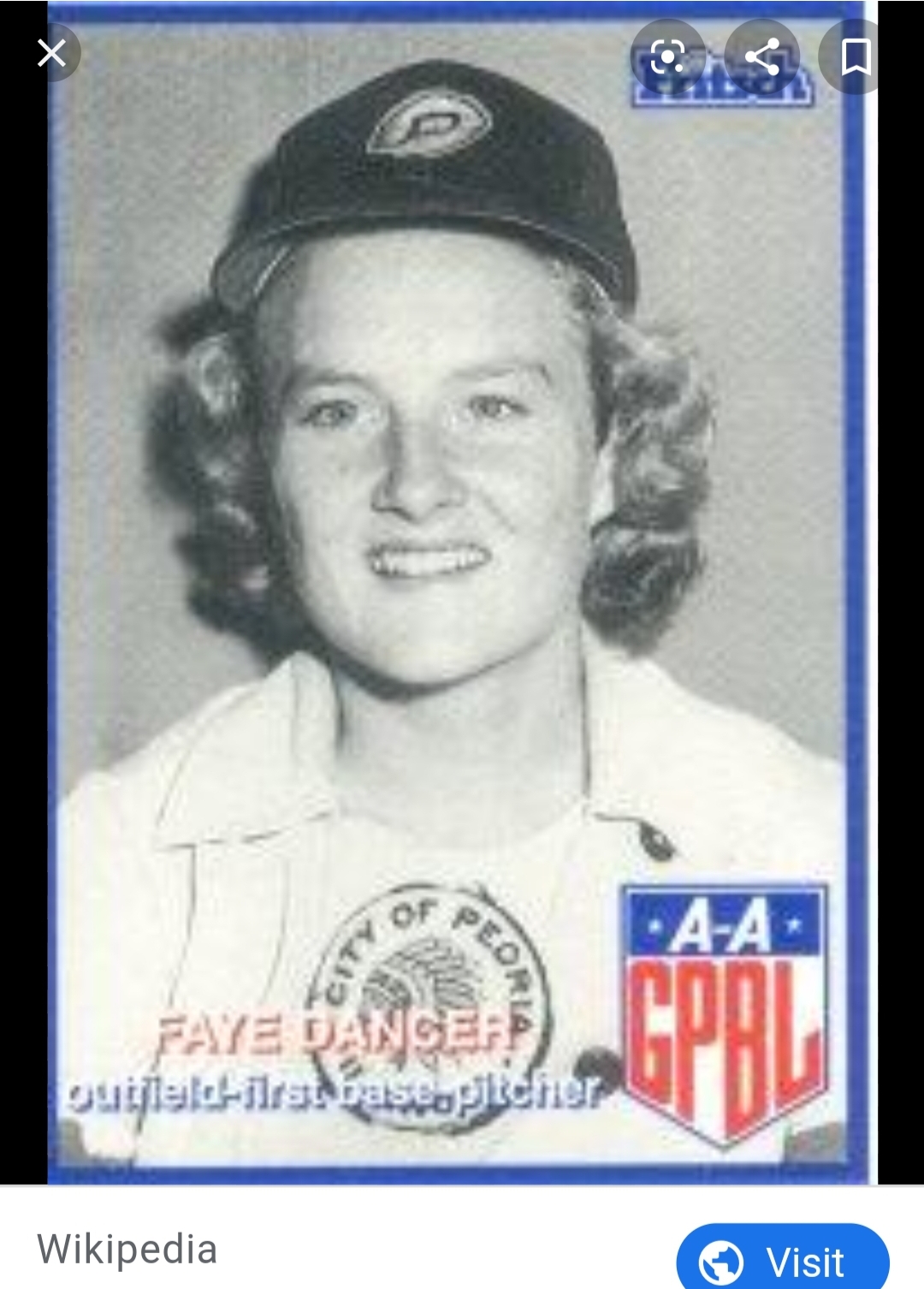 "I'll probably be remembered as a crowd favorite, a little crazy. I always had fun."
698: Faye Dancer
All American Girls Professional Baseball League Player
Born: 24 April 1925, Santa Monica, California, United States of America
Died: 22 May 2002, Los Angeles, California, United States of America
Faye's nickname was All the Way Faye because of her spontaneous cartwheels on the field and her rambunctious attitude.  She was the inspiration for Madonna's character in A League of Their Own, and indeed Faye herself was remembered for being a prankster and for leaving her chaperones in worried fits as she went out drinking without their knowledge.
Faye was the first player in the AAGPBL to hit two home runs in a single game. She played for three different teams from 1946 to 1950, although she took the 1949 season off, most likely from injuries sustained during the previous season.
Faye worked as an electronics technician after leaving the league due to a ruptured disk. She never married, and one friend claimed this was because the love of her life was killed in World War II. Faye also became a board member of the AAGPBL's player association and was a consultant for the film. Faye passed away from complications relating to breast cancer.
The AAGPBL has been immortalized in the aforementioned film A League of Their Own. For those who haven't seen the film, the AAGPBL was an all girls' baseball league originally organized to replace men's baseball during World War II. Because the majority of the male players had been drafted, baseball teams across the country couldn't play, and it was feared the baseball fields themselves would shutter and close. Philip K Wrigley, of Wrigley's Chewing Gum fame, formed a committee to find a solution to the problem. The AAGPBL was formed as a result.
Badges Earned:
Find a Grave Marked
Sources:
https://sabr.org/bioproj/person/0087f2d7
https://www.aagpbl.org/profiles/faye-dancer-tiger/234
https://www.nytimes.com/2002/06/09/sports/faye-dancer-free-spirited-baseball-star-dies-at-77.html