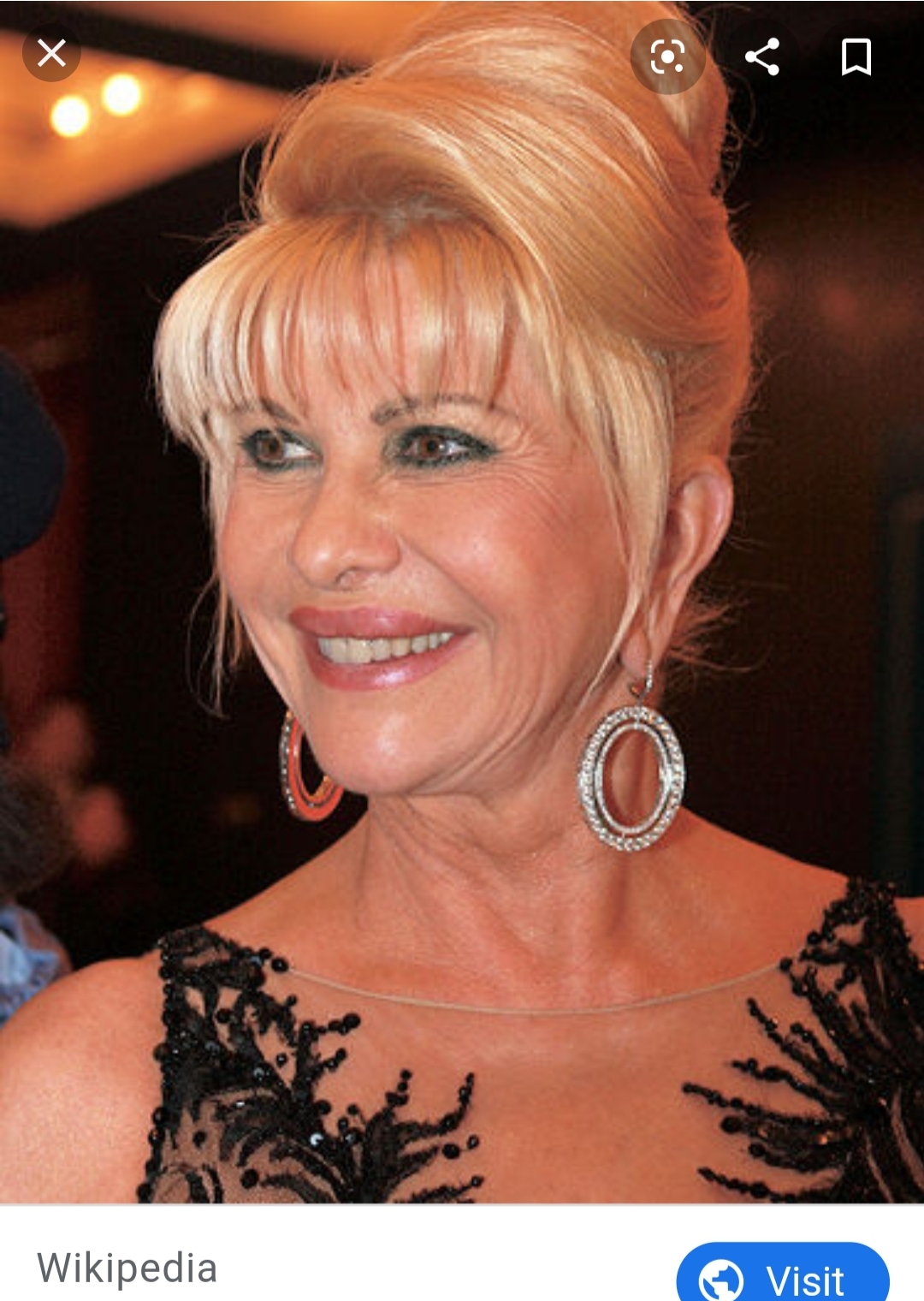 "I have the freedom to do what I want, with whomever I want to, and I can afford my lifestyle."
687: Ivana Trump
Author, Businesswoman, and Former Model
Born: 20 February 1949, Gottwaldov, Czechoslovakia (Present-day Zlín, Czech Republic)
Died: 14 July 2023, New York City, New York, United States of America
Ivana was also a mother of three: Donald Jr, Ivanka, and Eric Trump.
As a teenager, Ivana competed in several tournaments throughout Europe as a skier and claimed she qualified as an alternate on her country's Winter Olympics team, though she never competed.
Ivana's first husband she married for about two years, reportedly so she could get a passport to escape Communist Czechoslovakia. She ended up in Canada before moving to the United States.
Ivana became a naturalized United States citizen in 1988.
Ivana's later husband was the forty-fifth president of the United States, Donald Trump. He is the father of her three children. During the marriage, Ivana was a fixture in high society New York social circles and worked as an interior designer on several Trump projects. She also held executive positions at the Plaza Hotel as well as the Trump Casino.
Ivana managed to secure a $20 Million divorce settlement from Donald, and later had a cameo appearance in The First Wives Club. She also wrote several novels and other non-fiction works. Ivana also created two businesses and hosted her own dating show.
She married twice more after her divorce from Donald and seemed to have a fairly good relationship with him. In fact, Ivana's fourth marriage took place at the Trump estate in Palm Beach, Florida.
Ivana appeared on the Italian version of Dancing With the Stars, dancing with her fourth ex-husband. She also declined becoming the ambassador to the Czech Republic after President Trump offered her the job.
According to Ivana, her grandchildren call her Glam-ma.
She died from an accidental fall down her stairs at the age of seventy-three.
Badges Earned:
Located In My Personal Library:
Sex With Presidents: The Ins and Outs of Love and Lust in the White House by Eleanor Herman
Sources:
https://www.biography.com/personality/ivana-trump
https://www.townandcountrymag.com/society/politics/news/g2605/donald-trump-first-wife-ivana-trump/
https://www.foxnews.com/us/ivana-trumps-death-determined-accidental-medical-examiner-says