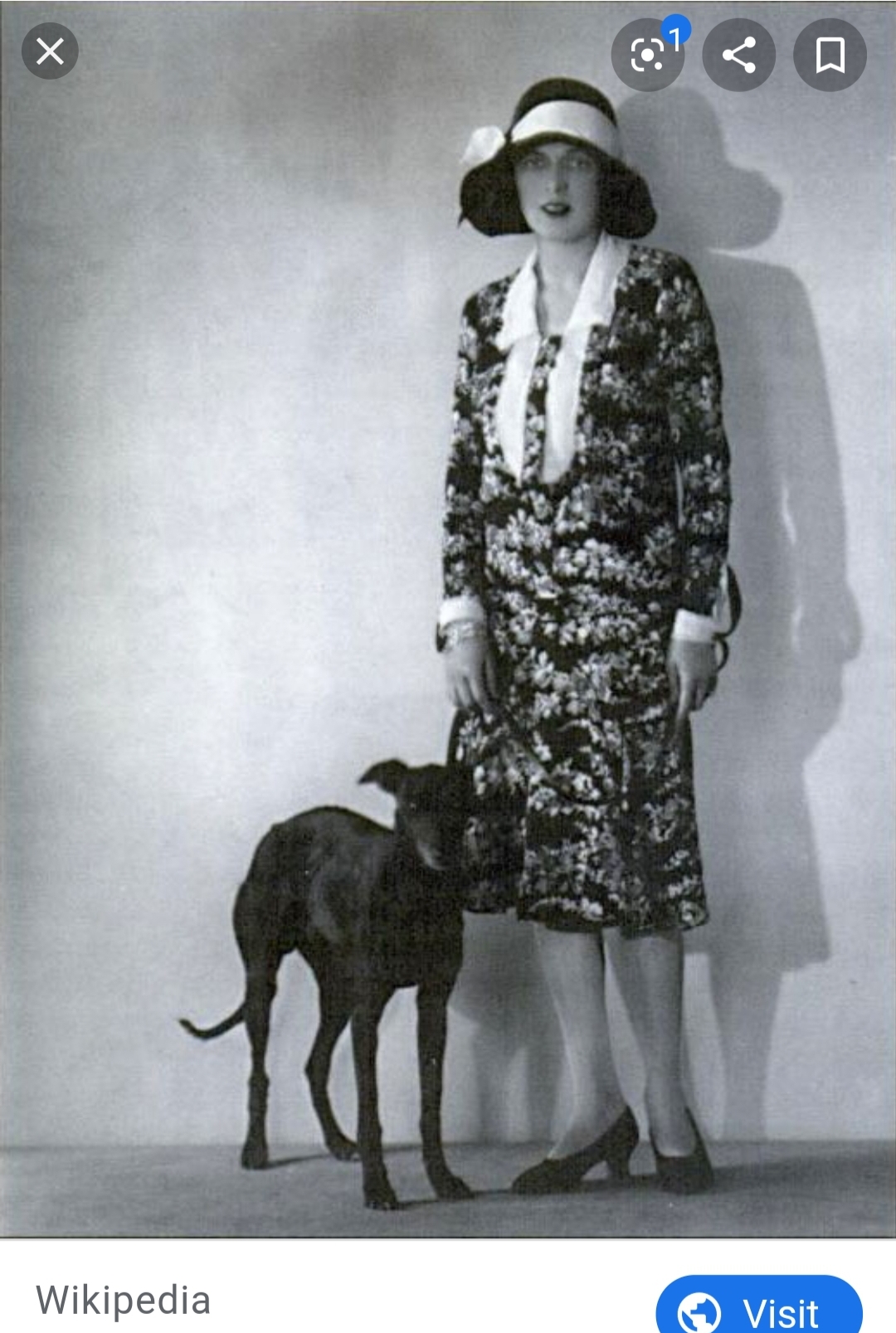 "I can't say the brassiere will ever take as great a place in history as the steamboat, but I did invent it."
673: Caresse Crosby
The First Person to Patent the Modern Brassiere
Born: 20 April 1891, New Rochelle, New York, United States of America
Died: 24 January 1970, Rome, Italy
Original Name: Mary Phelps Jacobs
After receiving her patent, Caresse went on to start the Fashion Form Brassiere Company employing women to manufacture wireless bras.
Before the invention ever really took off, she sold her patent to Warner Brothers Corset Company for $1500 (over the next 30 years the company would earn $15 million for this acquisition).
Caresse first created her bra after getting dressed for a debutante ball when she was nineteen. The traditional whale bone corsets worn by most upper-class women of the day looked uncomfortable and funny under Caresse's slinky dress; so in a pinch she crafted a bra out of silk, thread, and ribbons.
Soon after, Caresse's friends and other high society women started asking after her new invention. By November of 1914, Caresse had been granted her patent from the US Patent Office and launched her business.
Part of the reason why Caresse's design was so popular in the early years was because of the lack of metal needed to construct them. During World War I, the government rationed the metal needed to create corsets, leaving Caresse's bra a viable alternative. However, Caresse's bra has very in common with the bras used today. Instead, they are much closer to a bralette. Caresse's design offered little to no support and actually flattened the breasts to the chest.
Caresse began an affair while still married to her first husband and after divorcing him married the man she'd been seeing and the side. By this time, she was twenty-nine and ready to start her life anew. All her life, Caresse had been known as "Polly", but after saying "I Do" for the second time, she changed her name to the provocative "Caresse". Oh, and she named her dog Clytoris.
Caresse and her new beau moved to France where she and her husband became publishers (opening their own company called Black Sun Press) and expatriates living the Bohemian lifestyle. They started boozing, taking opium, and having wild parties with friends. Those same friends were invited to sprawl their signatures on the wall of the Crosby home with watercolor paints. The Crosbys were so ahead of their time they also had an open marriage. Caresse and her husband even vowed to commit suicide together—crazy I know. But when her husband killed himself it was his new girlfriend that followed him to the grave and not Caresse.
In later life she married again (for three years) opened a gallery in DC, returned to Europe, bought a castle in Rome, and entered politics. She was remembered in her obituary from TIME Magazine as, "[the] literary godmother to the 'lost generation' of expatriate writers in Paris."
Badges Earned:
Find a Grave Marked
Sources:
https://www.mentalfloss.com/article/71612/caresse-crosby-brazen-inventor-brassiere
http://www.phelpsfamilyhistory.com/bios/mary_phelps_jacob.asp