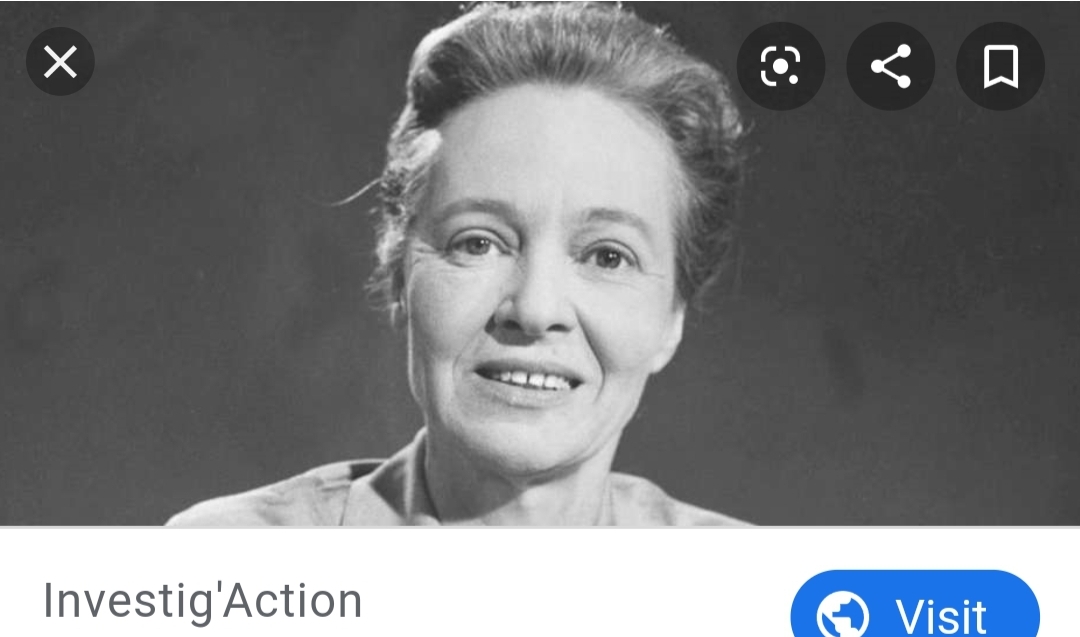 662: Marie-Claude Vaillant-Couturier
French Resistance Fighter and Photojournalist
Born: 5 November 1912, Paris, France
Died: 11 December 1996, France
Marie-Claude was also a Communist and Politician, who was raised in an affluent bourgeois family. She joined the Communist party in the 1930's and was focused on women's groups in particular.
In 1937, Marie-Claude married Paul Vaillant-Couturier, though he would die just two weeks after the wedding. Marie-Claude was forced to hide herself and her political affiliations starting in 1939 after France made the party illegal, this due to the fact that the Communist Party was not supporting the war effort.
To support herself, Marie-Claude began writing pacifist literature, hoping to stop the horrors of World War II before they could really take off. Several other leading communists would negotiate with the Germans in order to be allowed to continue publishing, but Marie-Claude was not one of them. Instead, she joined the Resistance, but by 1943 she was incarcerated at Auschwitz. Marie-Claude refused to give up or cower in the camp, or even after being transferred to Ravensbrück the following year. In both camps, Marie-Claude rose up as a leader among the female prisoners.
After the liberation of the camps, Marie-Claude continued to offer aid to other survivors, finally returning to a liberated France in June of 1945. She went on to testify at the Nuremberg Trials.
Marie-Claude also went straight back to her political work and was regularly re-elected to various positions within the French government until 1982. She was also elected as a deputy for the Seine, served as Vice-President of L'Union de Femmes Francaises and also as vice-president of the Women's International Democratic Federation. 
Marie-Claude married for the second time to a Jewish man who was devoted to Stalin and the Communist party. During World War II, he managed to escape the Gestapo by jumping out a window. Marie-Claude remained devoted to him until his death in 1980.
Marie-Claude received the Legion d'Honneur and other commendations for her war efforts.
Badges Earned:
Find a Grave Marked
Sources:
https://www.independent.co.uk/news/people/obituary-marie-claude-vaillant-couturier-1314459.html
https://collections.ushmm.org/search/catalog/irn1001337
https://www.findagrave.com/memorial/196719205/marie_claude-vaillant_couturier