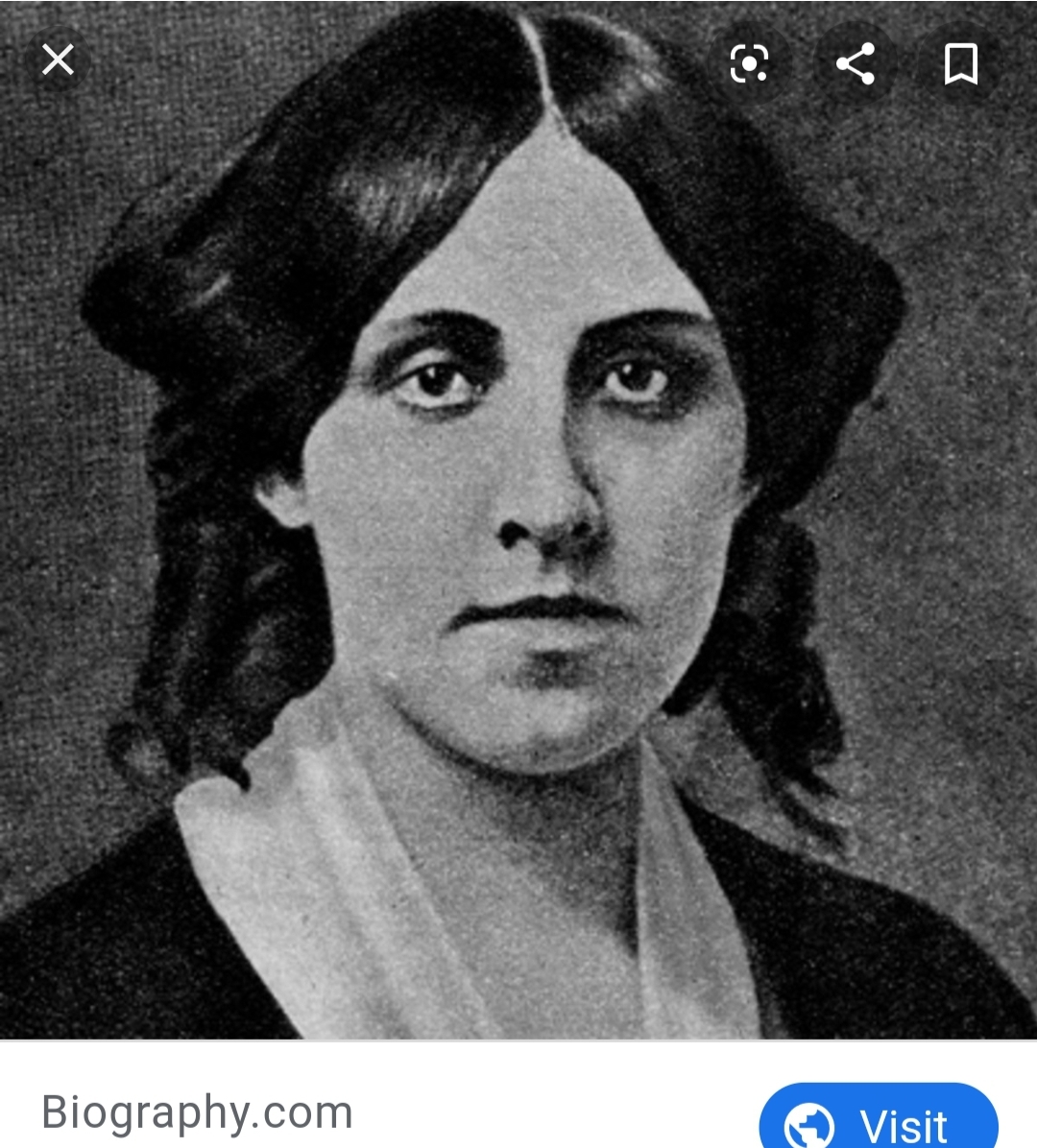 "Liberty is a better husband than love to many of us."
656: Louisa May Alcott
Little Women Author (Amongst Other Works)
Born: 29 November 1832, Germantown, Pennsylvania, United States of America
Died: 6 March 1888, Boston, Massachusetts, United States of America
Louisa was also a War Between the States Nurse at the Union Hotel Hospital in Washington DC. Louisa even worked as an editor for a young women's magazine.
As a child, Louisa and her siblings were educated by their eccentric father, however, Louisa soon realized he could not properly provide for their family. Louisa began working as a teacher, domestic servant, and finally as a writer. She would spend the rest of her life concerned for her family.
After Louisa was released from service as a hospital nurse, she began to write profusely. She spent the last two decades of her life writing and caring for her parents. Eventually, Louisa would also adopt her namesake, Louisa May Neiriker, a daughter of her late sister, though she would never marry or have children of her own. Louisa would also later legally adopt another sister's son, John Pratt, so that he would own her copyrights after her death.
In 1879, after women in the state of Massachusetts were granted some forms of suffrage, Louisa became the first woman in the city of Concord to register to vote. Louisa was an early feminist and was never interested in getting married or having children. She didn't even want to write about marriage in her Little Women novel, wanting to show girls across the country that marriage and children were not necessarily the only happy endings available in their lives.
Two days after her father's death, Louisa died, likely from mercury poisoning, as a failed treatment for typhoid—which she originally contracted while serving as a Nurse during the war and never truly became healthy again.
Orchard House—the home where she grew up and based Little Women on, is now a museum where you can explore her story.
Badges Earned:
Find a Grave Marked
Located In My Personal Library:
After the Fact: The Surprising Fates of American History's Heroes, Villains, and Supporting Characters by Owen Hurd
Uppity Women Speak Their Minds by Vicki Leon
Where Are They Buried, How Did They Die? by Tod Benoit
National Geographic History Magazine Article "Louisa May Alcott, Author of Her Own Story" by Amaranta Sbardella (November/December 2021 Edition)
Sources:
https://www.britannica.com/biography/Louisa-May-Alcott
https://bwht.org/louisa-may-alcott/
https://www.womenshistory.org/education-resources/biographies/louisa-may-alcott
https://www.pbs.org/wgbh/masterpiece/specialfeatures/little-women-7-surprising-facts-about-louisa-may-alcott/