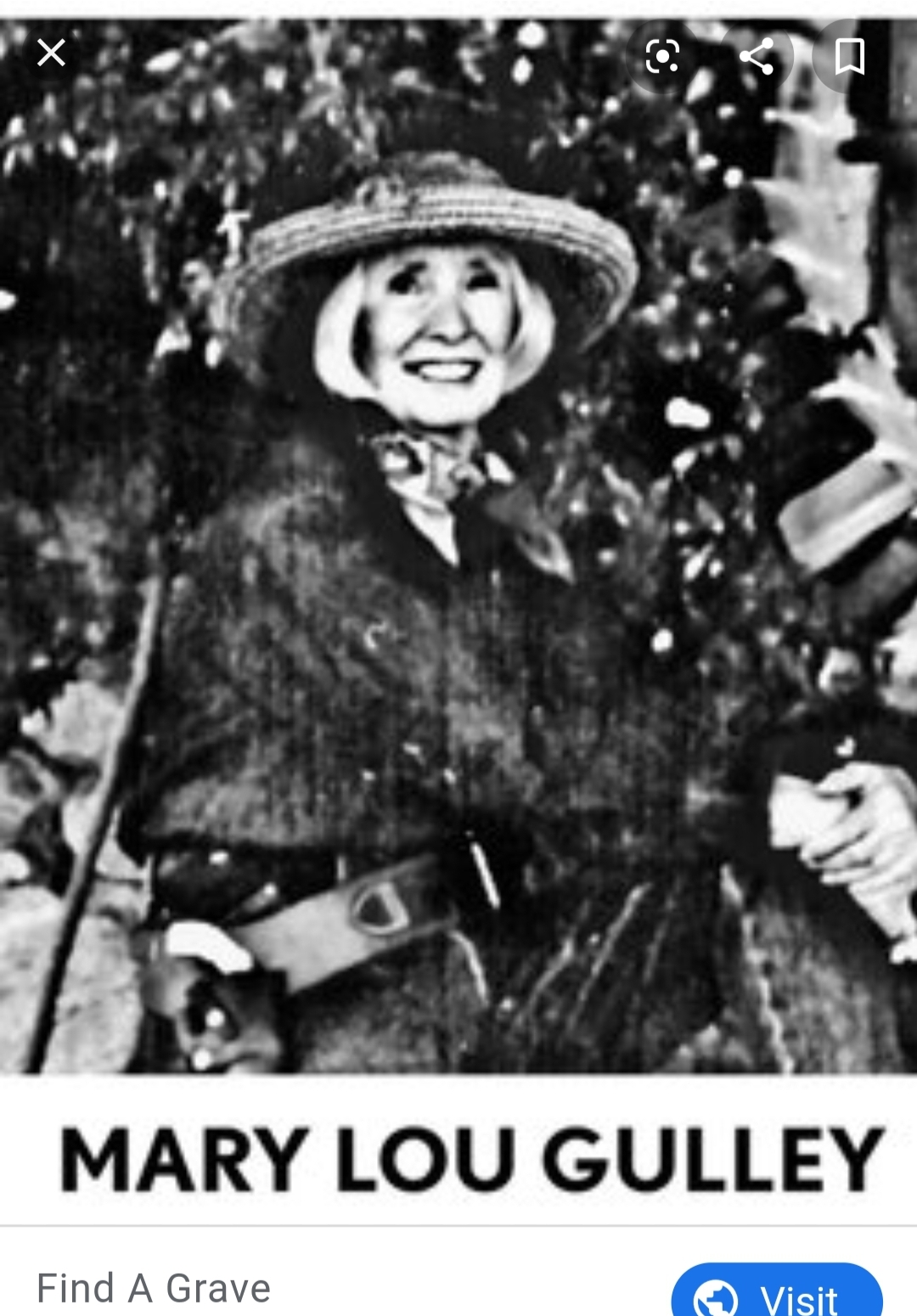 "Please, Daddy, build me a big and strong castle someday that I can live in."
650: Mary Lou Gulley
The Mystery Castle Owner in Phoenix, Arizona
Born: 1923, Seattle, Washington, United States of America
Died: 3 November 2010, Phoenix, Arizona, United States of America
Mary's father built the castle for her after having to leave his family to battle tuberculosis in 1929. At the time, one of the best treatments for the lung disease was living in a place with a dry and arid climate; and what better place to find that then the Sonoran Desert? Mary Lou and her mother had no idea why her father had left, or if he would ever return.
A few years later, Mary began to receive letters from her father that were postmarked from Arizona. Her father never once asked for her to join him in Arizona, nor did he tell her exactly where he was living or what his circumstances were.
In 1945, Mary and her mother came to Phoenix after receiving word of her father's death. They were informed he had owned a property, which now belonged to Mary, but they had no idea what they would find when they arrived in Phoenix. Unbeknownst to them, Mary's father, who had spent two years in college pursuing an architectural degree, had spent the last fifteen years building his daughter her own castle to live in. By the time he died, Mary's father had created an 8,000 square foot fortress with eighteen rooms, thirteen fireplaces, and twisting hallways made from mostly recycled materials.
Mary inherited the castle in her father's estate and would ensure it was a home and tourist attraction for visitors from around the world for the rest of her life. Her father had stipulated in his will the castle was hers, so long as she didn't open the trapdoor in the basement until New Years' Day 1948. Mary abided the wish, spending the intervening years finding notes hidden beneath loose stones in the walls. On January 1st that fateful year, reporters from Life Magazine watched as Mary descended into the basement of the castle.
Inside she discovered gold, cash, and letters and a photograph of her father. Mary would spend the rest of her life living in the castle; her obituary named her the "Resident Princess and Proprietress of the Mystery Castle."
Mary won a Mark Twain Young Writer's award for her book My Mystery Castle.
Mary's story was featured on an episode of Monumental Mysteries entitled "St. Urho, Mystery Castle, Bat Bombs".
Badges Earned:
Find a Grave Marked
Sources:
https://www.legacy.com/obituaries/azcentral/obituary.aspx?n=mary-lou-gulley&pid=146971415
https://falconerfuneralhome.com/mysendoff/story/the-mystery-castle-of-mary-lou-gulley
http://www.weirdus.com/states/arizona/personalized_properties/mystery_castle/index.php
https://www.findagrave.com/memorial/131683664/mary-lou-gulley