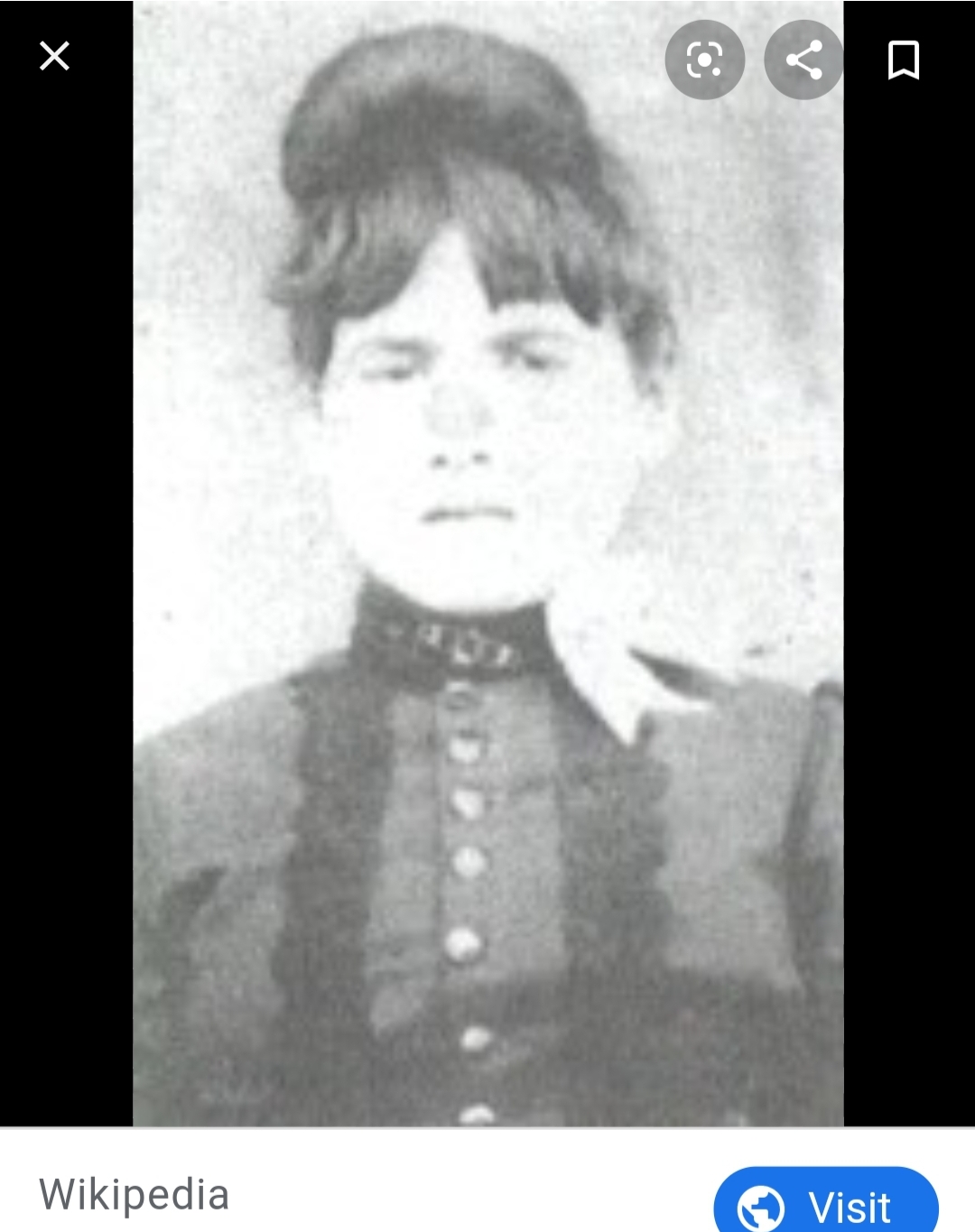 646: Zona Heaster Shue
The Greenbrier Ghost
Born: c.1873, Greenbrier County, West Virginia, United States of America
Died: 23 January 1897, Greenbrier County, West Virginia, United States of America
Also Known As: Elva Zona Heaster Shue
Zona's death was presumed accidental from a fall down the stairs until her ghost appeared to her mother and told her she'd been murdered by her husband. Just wait, it gets weirder, because…
Zona's case is the only known case in United States history where a spirit's testimony helped convict a man and send him to state prison. No, I am not kidding.
Part of the reason is what so easy to convict her husband is because they had only married five months before her death. Prior to their wedding, he was also new to town, meaning not many people knew him or trusted him. He had married twice before, and soon it was learned that his first wife divorced him while he was in prison for stealing a horse (she claimed he was abusive) and his second wife died a "mysterious" death. On the day Zona died, her husband moved her body upon learning of her death before the coroner could make his initial examination. Then, reportedly, once he did begin to examine the body, Zona's husband became upset and asked him to leave.
Zona's ghost appeared to her mother four nights in a row, and she told her mom exactly what evidence was needed to convict. She claimed her husband had murdered her after she failed to prepare any meat for dinner. Zona claimed her husband had strangled her in a specific spot on her neck, and when her body was exhumed and examined more closely, the coroner found evidence at that exact spot. After the autopsy, Zona's body was reinterred. Her spirit was never seen again, and her husband died in prison in 1900.
Zona's story appeared on an episode of Monumental Mysteries entitled "First Circus Elephant, Greenbrier Ghost, Death of Captain Cook."
Badges Earned:
Find a Grave Marked
Sources:
https://www.onlyinyourstate.com/west-virginia/the-greenbrier-ghost-zona-heaster-shue-wv/
https://www.mentalfloss.com/article/30608/elva-zona-heaster-ghost-who-helped-solve-her-own-murder