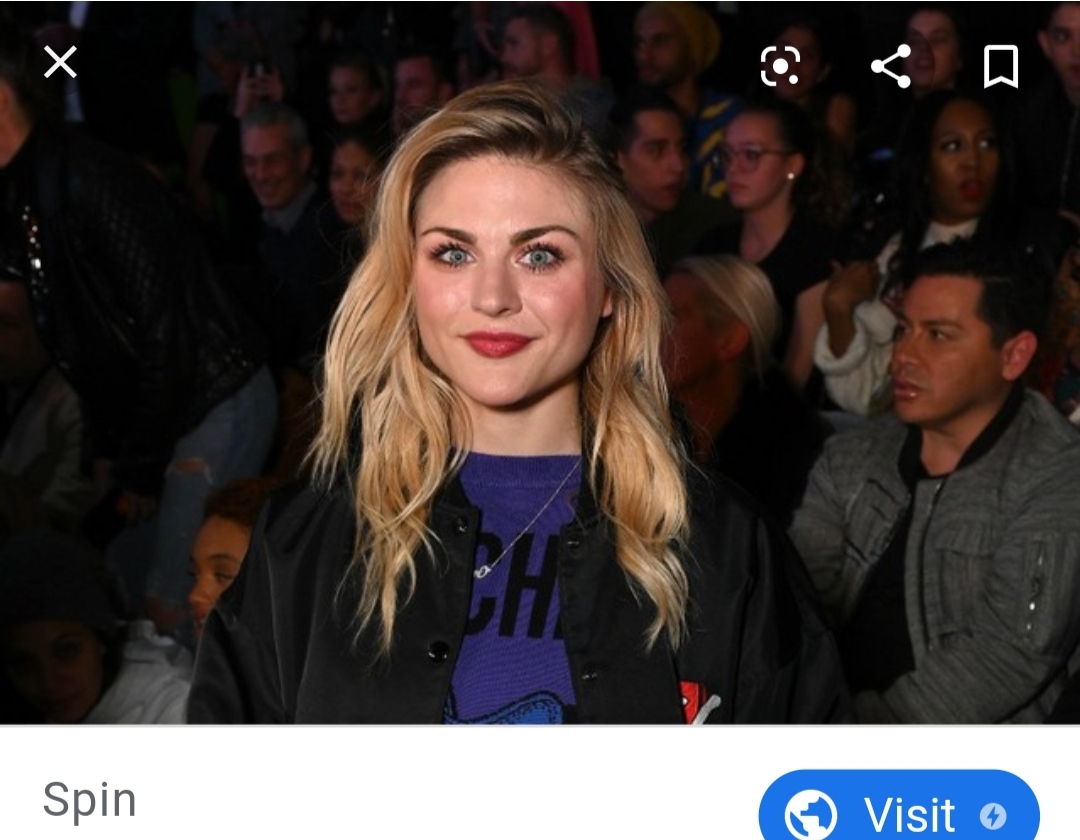 "I don't want to be titled as Courtney Love and Kurt Cobain's daughter. I want to be thought of as Frances Cobain."
637: Frances Bean Cobain
Musician, Model, and Self-Described Visual Artist
Born: 18 August 1992, Los Angeles, California, United States of America
Frances is most known for being the daughter of Kurt Cobain and Courtney Love. Her childhood and upbringing were, not normal, to say the least.
According to some reports, two days after Frances was born, a social worker arrived to look into the drug situation going on with her parents. After a long legal battle, her parents were able to regain custody, and they hired nannies to help care for Frances. However, in 1994, Kurt died, but the circumstances around his death remain unclear. In 2003, Frances's mother was arrested for drug related issues.
In 2003, after her mother's arrest, Frances was placed in the care of her grandmother Wendy, whom Frances has referred to as the only constant presence in her life. By 2005, her mother had regained custody of Frances. But by 2009, Frances was once again placed with her grandmother and her aunt, and a restraining order against Courtney was also taken out to keep Frances and her mother apart.
In 2014, Frances married a fellow musician, but by 2016 had filed for divorce. The marriage was not officially dissolved until 2018. In the divorce settlement, Frances was forced to give up the guitar her father had used to play at Nirvana's iconic MTV Unplugged performance. Unfortunately for Frances, she had gifted her now ex-husband the guitar and so he was able to legally claim it in the divorce proceedings.
In 2019, Frances admitted she is uncomfortable with her inheritance she received upon her father's death. She says she has this large amount of money that she never worked for or did anything to get, but it will also never go away. Frances also admitted that after becoming sober in 2016 she learned to stop living her life to excess and instead hopes to do something meaningful with her life. Frances's net worth is estimated to be over $11 Million.
Frances also stated she is friends with fellow famed children of celebrities Billie Lourd and Sean Lennon. Billie is the daughter of Carrie Fisher and Sean the son of Yoko Ono and John Lennon. Suffice to say all three understand exactly what it means to grow up in the spotlight with a million eyes on you at all times.
Badges Earned:
Located In My Personal Library:
Love & Death: The Murder of Kurt Cobain by Max Wallace and Ian Halperin
Sources:
https://www.biography.com/personality/frances-bean-cobain
https://www.usatoday.com/story/life/people/2019/02/07/kurt-cobains-daughter-frances-bean-talks-guilt-inheriting-fortune/2806822002/