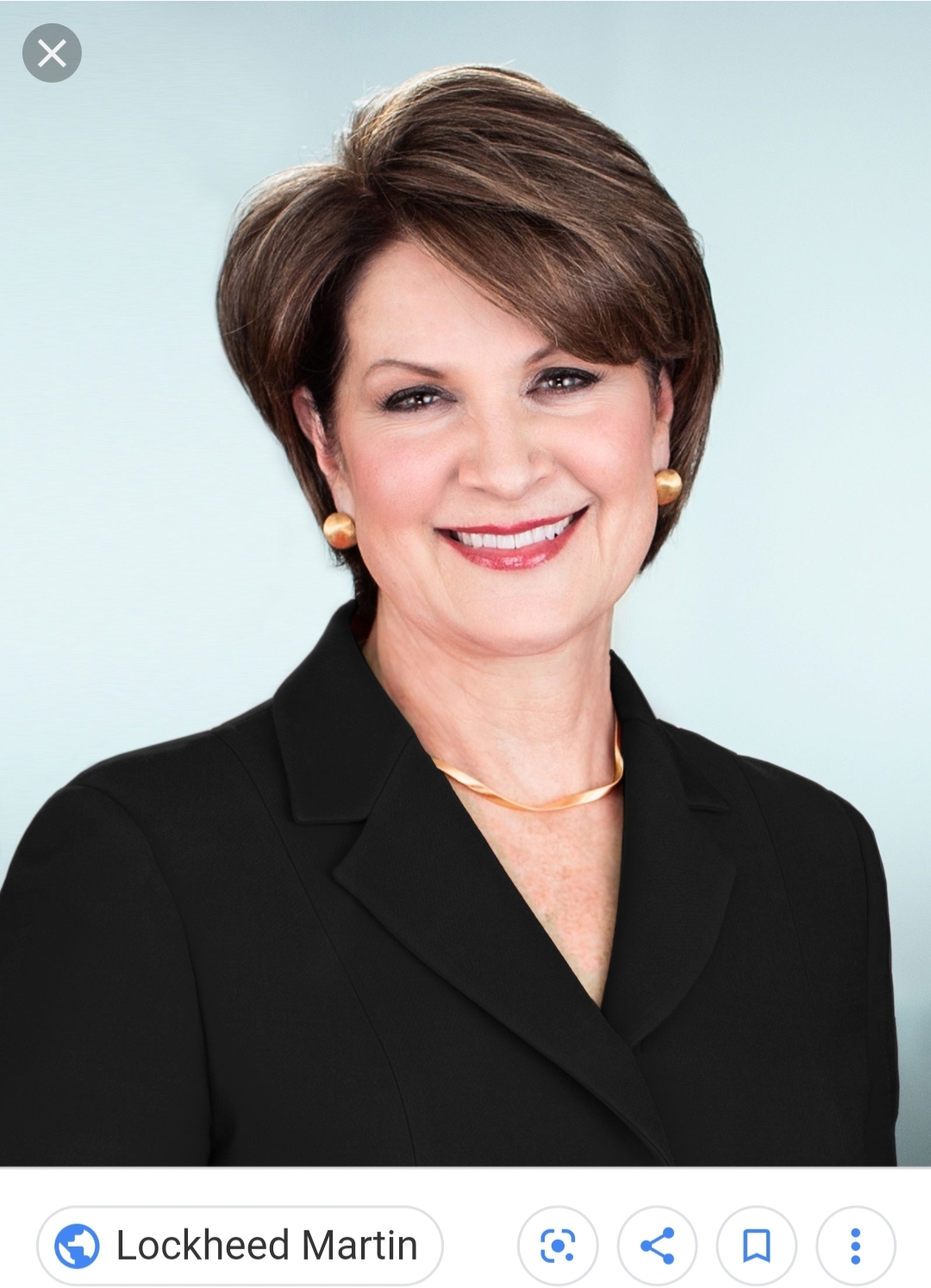 63) Marillyn Hewson
Former President, Chairman, and CEO of Lockheed Martin
Born: 1954, Junction City, Kansas, United States of America
She started at Lockheed Martin over thirty-years ago as an industrial engineer. Marilyn held several other high-ranking positions within the company before rising to the top.
She is also on the board of directors for Johnson & Johnson, The Board of Governors of the USO, The Congressional Medal of Honor Foundation, and the Board of Directors of Catalyst. Marillyn has been on several other boards and foundations around the world.
In 2020, Marillyn stepped down as CEO of Lockheed Martin, as well as resigning her position as executive director of the board. She is now senior advisor to the CEO.
Sources:
https://www.lockheedmartin.com/en-us/who-we-are/leadership-governance/marillyn-hewson.html
https://news.lockheedmartin.com/2021-01-29-Lockheed-Martin-Board-Elects-James-D-Taiclet-as-Chairman-Marillyn-A-Hewson-to-Serve-as-Strategic-Advisor-and-Gregory-M-Ulmer-as-Executive-Vice-President-of-Aeronautics