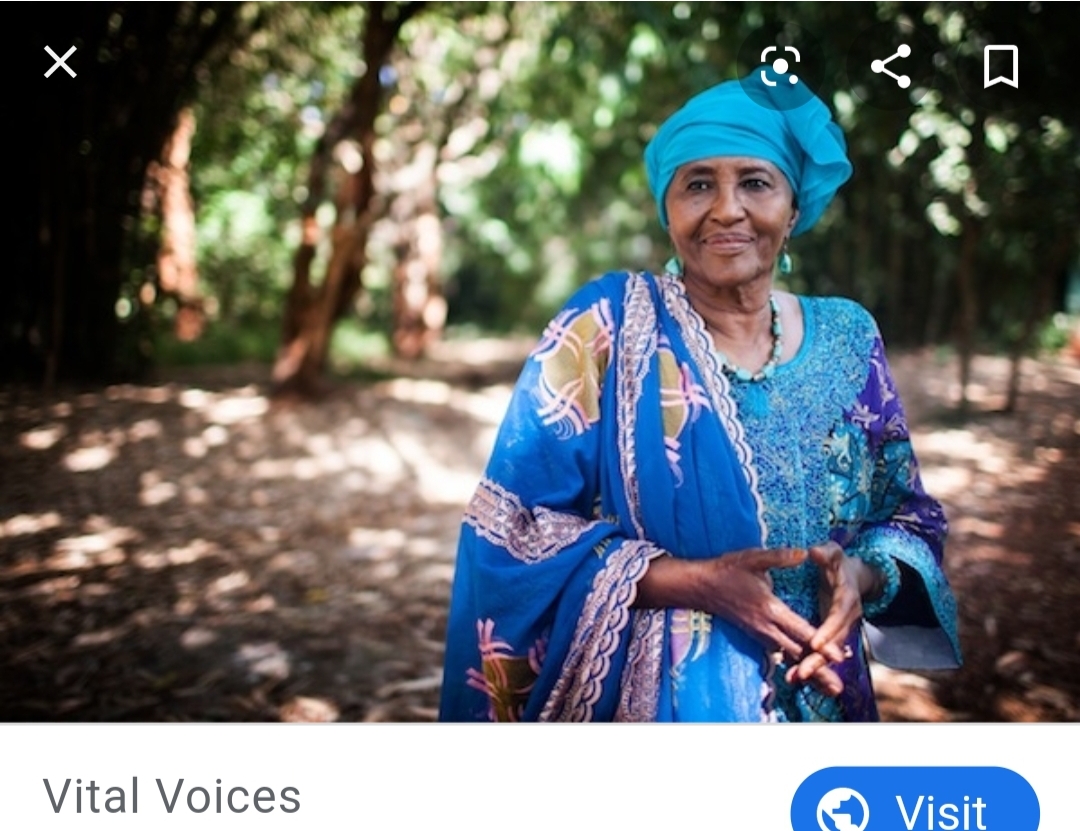 "When the war broke out, many people fled from Mogadishu. I welcomed them. It was not planned. It just happened. It became a big camp, which reached 90,000 people. The situation was critical. People were suffering, women were delivering their babies in the road. It was a danger for the mother's life and the child's life. So, people came to me. I thought I could be useful."
614: Dr. Hawa Abdi
"One Part Mother Teresa, One Part Rambo"
Born: 17 May 1947, Mogadishu, Somalia
Died: 5 August 2020, Mogadishu, Somalia
Hawa was best remembered for fighting Somali Militias.
When she wasn't out putting Militias in their place; Hawa was an advocate, humanitarian, and doctor.
She was once described as "One Part Mother Teresa One Part Rambo."
Hawa was also one of the first female OBGYN's in Somalia (which is even more impressive seeing as the country works under Sharia Law). In 1971, she officially became the first gynecologist in Somalia.
The Dr. Hawa Abdi Foundation provides healthcare, education, access to sanitation, and shelter to hundreds of displaced Somali families. Hawa opened the foundation and had been operating Hope Village just outside Mogadishu since 1983, on her family's ancestral lands.
In 1991, Somalia devolved into civil war, and Hawa stepped in to help. She converted her one room clinic into a fully functioning hospital. 90,000 people fled to her compound for safety. She even established a school with over eight hundred students. The compound is operated by Hawa's two daughters: Deqo and Amina. They state that in order to live on the compound you must abide by two rules. Number one—they do not recognize any clans or political distinctions; everyone must work together. And two—any man who beats his wife is thrown in prison.
In 1993, when United States President George HW Bush visited Somalia (the first and as of 2020 only US president to visit the country), Hawa was the first Somalian the president was introduced to.
In 2010, Islamic militia members took control of her hospital and held Hawa and her nurses hostage. Not only did she kick them to the curb, Hawa also demanded and received an apology letter from the militants. They tried to attack again in 2012 and were similarly forced out.
In 2012, Hawa was nominated for the Nobel Peace Prize, but she was not awarded it. She was also an author and has given a TED Talk, which is linked in this article.
Sources:
https://www.vitalvoices.org/people/hawa-abdi/
https://face2faceafrica.com/article/the-heroic-hawa-abdi-one-of-somalias-first-female-obstetricians-who-saved-thousands-during-the-civil-war
https://www.nytimes.com/2020/08/06/obituaries/hawa-abdi-dead.html