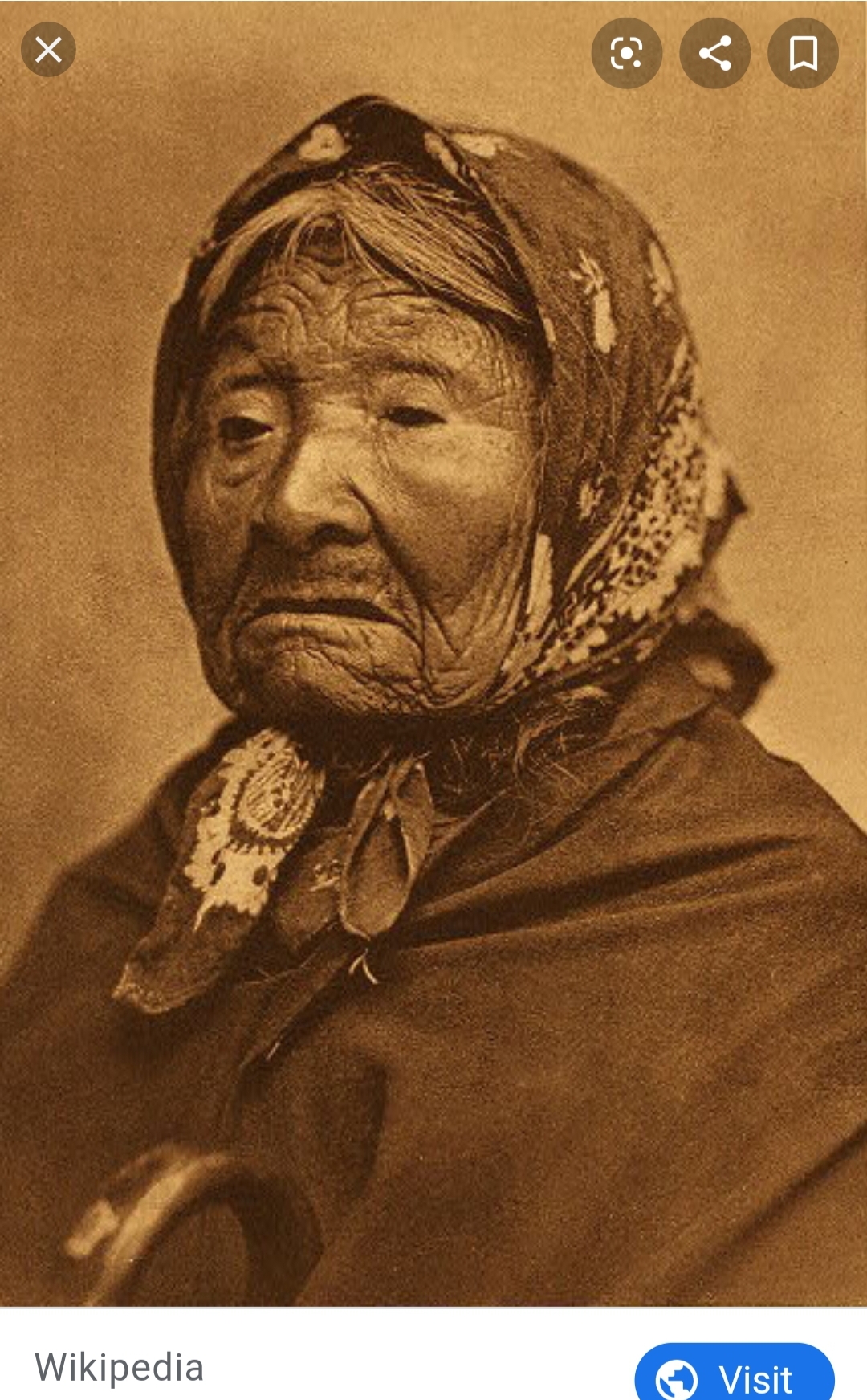 612: Kikisoblu
Daughter of Chief Seattle (Si'ahl of the Duwamish and Suquamish Tribes)
Born: c.1828, Washington State, United States of America
Died: 31 May 1896, Seattle, Washington, United States of America
Also Known As: Princess Angeline
Kikisoblu sold baskets and did the Seattle villagers' laundry to earn her living. She is the subject of many many beautiful photographs and was tolerated by other white settlers because she converted to Christianity and was seen as mostly harmless.
Kikisoblu was Chief Si'ahl's oldest daughter. She was renamed Princess Angeline by a white settler and friend, who thought it fitting the rest of the world know Kikisoblu was the daughter of a great chief.
Kikisoblu lived a very simple life, living in a small shack by the waterfront. Her friends reportedly wanted to help her financially, but Kikisoblu was independent and took care of herself. For some, Kikisoblu's refusal to leave her land is an act of final defiance against the white settlers. In fact, Kikisoblu's father, Chief Si'ahl, had signed a treaty in 1855 (the Point Elliott Treaty) that stipulated the Natives would move off their ancestral lands to allow the white settlers to move in. Kikisoblu, of course, refused to move until the day she died.
She is buried in a coffin in the shape of a canoe.
Badges Earned:
Find a Grave Marked
Sources:
https://www.duwamishtribe.org/princess-angeline
https://www.historylink.org/File/2493
https://historycollection.co/native-american-princess-refused-leave-land-became-legend/