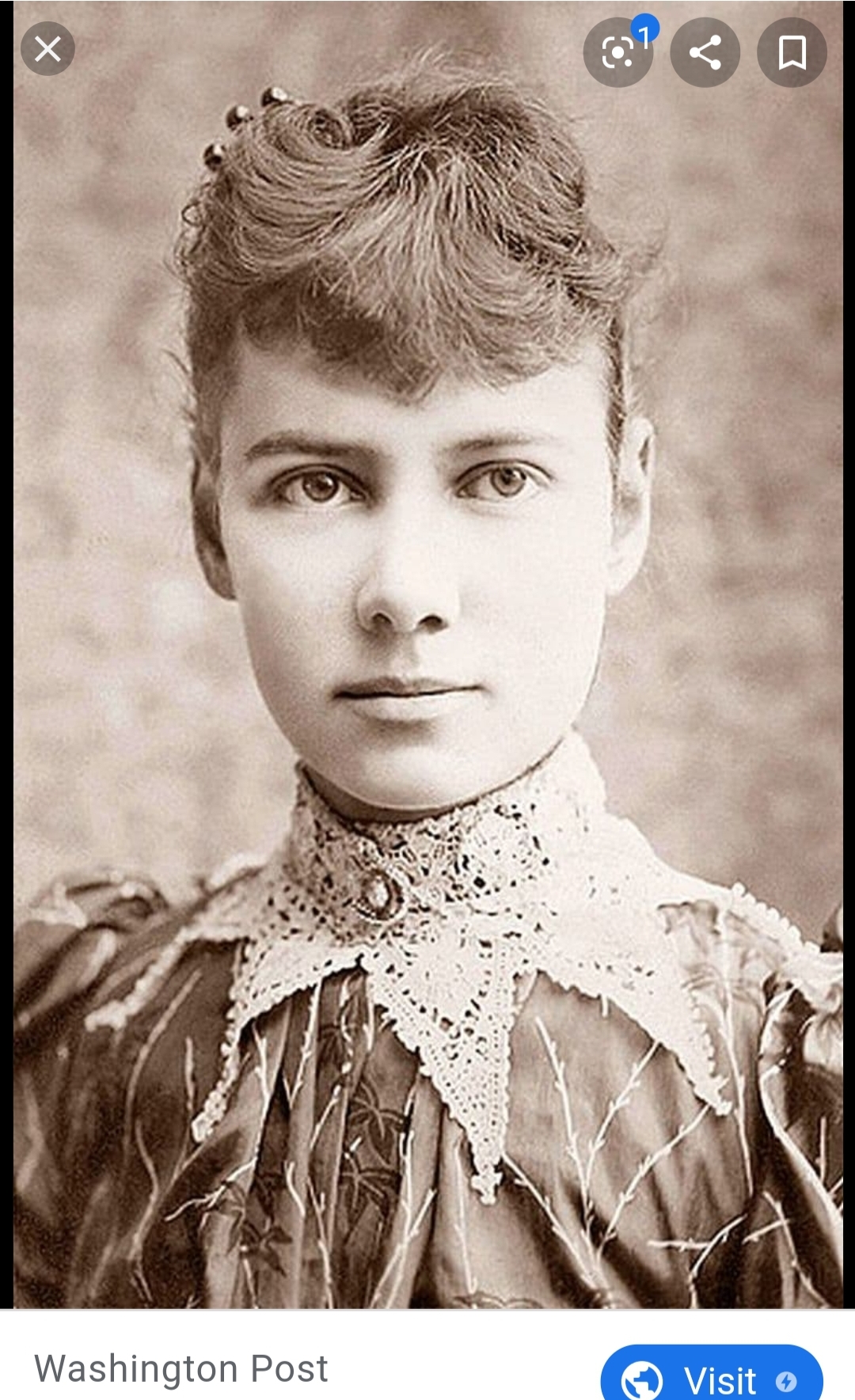 "Never having failed, I could not picture what failure meant."
608: Nellie Bly
Journalist Who Pioneered the Field of Investigative Journalism
Born: 5 May 1864, Cochran's Mills, Pennsylvania, United States of America
Died: 27 January 1922, The Bronx, New York, United States of America
Original Name: Elizabeth Jane Cochran (also spelled Cochrane)
Nellie exposed politics, dereliction of duty in hospitals, and even feigned insanity to get admitted into a mental institution for the inside scoop.
She also competed with another female journalist to see which one could get around the world in under eighty days; and Nellie won. Though her record of seventy-two days would only hold for a few months, it was still an astounding accomplishment for the time.
Nellie ended up marrying a millionaire forty years her senior and retiring from journalism. But, after ten years of marriage, her husband died, and Nellie started managing his manufacturing company, however the business closed despite Nellie managing to patent a few new inventions along the way.
After her business floundered, Nellie returned to journalism. She became the first woman to report on World War I directly from the front (but was not accredited by the United States War Department). Nellie also wrote fervently on the women's suffrage movement in the United States. In 1913, she rode in the Women's Suffrage parade in Washington DC.
Nellie died completely destitute after falling ill with pneumonia.
Badges Earned:
Find a Grave Marked
Rejected Princess
Located In My Personal Library:
Revolutionary Women by Inc. Peter Pauper Press
Historical Heartthrobs by Kelly Murphy
National Geographic History Magazine March/April 2021 Edition (Article "Nellie Bly, Pioneer of Investigative Journalism" by Giorgio Pirazzini)
Uppity Women Speak Their Minds by Vicki Leon
Who Knew? Women in History by Sarah Herman
Sources:
https://www.womenshistory.org/education-resources/biographies/nellie-bly
https://www.nps.gov/people/nellie-bly.htm
https://www.rejectedprincesses.com/princesses/nellie-bly
https://www.britannica.com/biography/Nellie-Bly