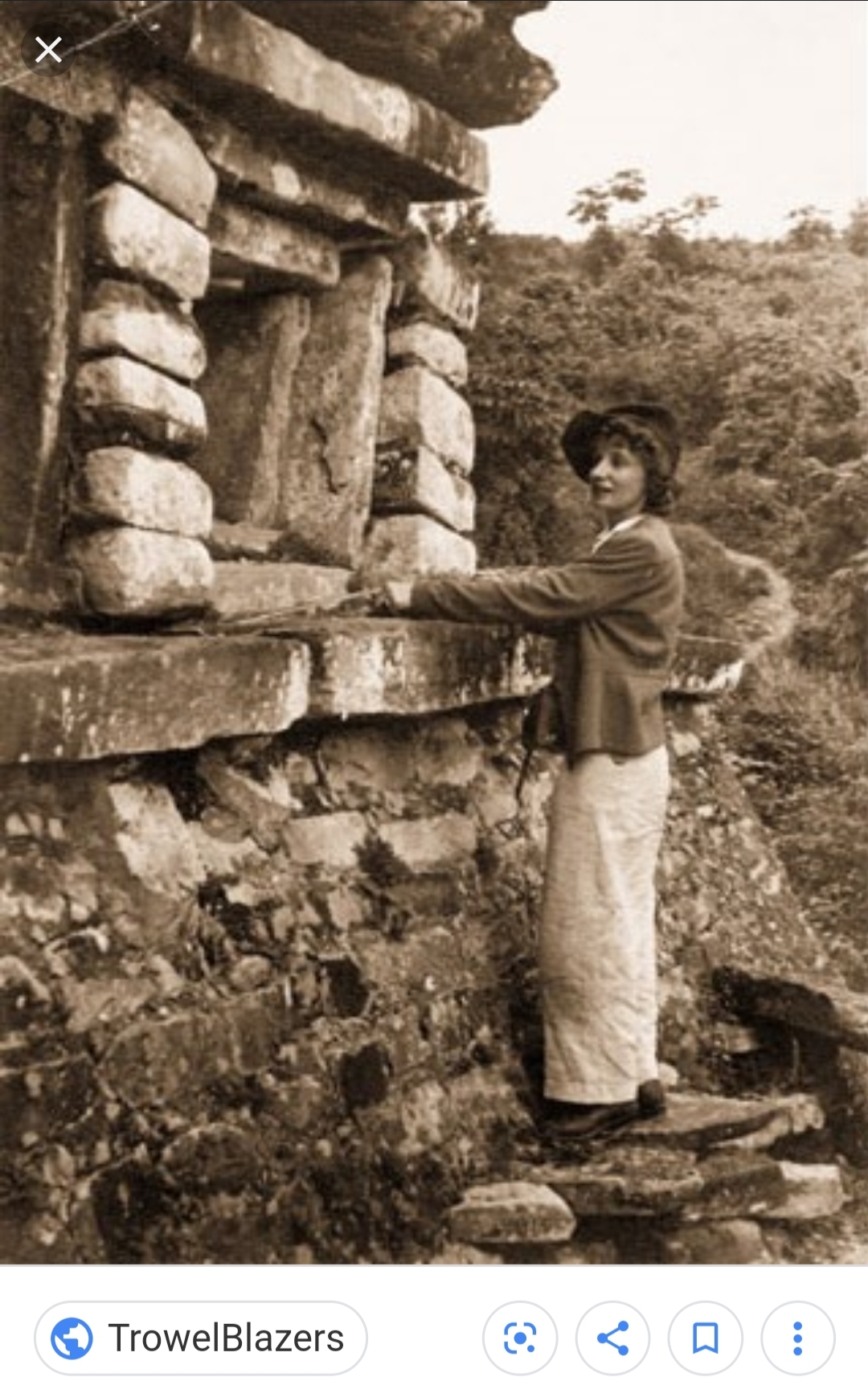 58) Tatiana Proskouriakoff.
Archaeologist who was one of the first to become known for Maya studies in Mexico and Central America.
Born: 23 January 1909, Tomsk, Russia
Died: 30 August 1985, Cambridge, Massachusetts, United States of America
Tatiana was also instrumental in decoding Mayan hieroglyphs.
She would become linked to Piedras Negras one of the most famous ancient Maya sites.
Tatiana relocated from Siberia to Ohio when she was five years old and her parents decided to stay permanently after the Bolshevik Revolution. She was the only girl in her college's architect club in 1927.
She first traveled to Piedras Negras in 1936—her first visit to Mayan ruins. Tatiana was assigned to draw the ruins and was so good at her job she was invited back the next year. She was amazingly good at making drawings reconstructing toppled and ruined buildings.
In 1939 she was hired full time at the Carnegie Institution of Washington to work in various Mayan sites. For the next fifteen years she would visit the sites and make her famous reconstruction drawings. During this time, she also came up with her theory of how the evolution of iconography could help date the monuments that lacked a "normal" calendar system. In 1955, the Carnegie Institute of Washington decided to drop its archaeology department. Tania (as she'd begun to be called) rectified this by packing up her desk and walking down the street to the Peabody Museum—they immediately hired her to continue her work (but better as she was now a research assistant and her own boss basically!).
Besides also providing the work that would be the basis of the breakthrough on how to read the glyphs, Tania also devoted fifteen years to cleaning and restoring the plethora of jade artifacts that had been sitting in the Peabody's warehouse for seventy years.
She died from complications of Alzheimer's Disease; her ashes were interred at Piedras Negras.
Badges Earned:
Find a Grave Marked
Sources:
https://www.instituteofmayastudies.org/index.php/features/pioneers-in-maya-archaeology-2/tatiana-proskouriakoff
https://www.findagrave.com/memorial/36866471/tatiana-avenirovna-proskouriakoff