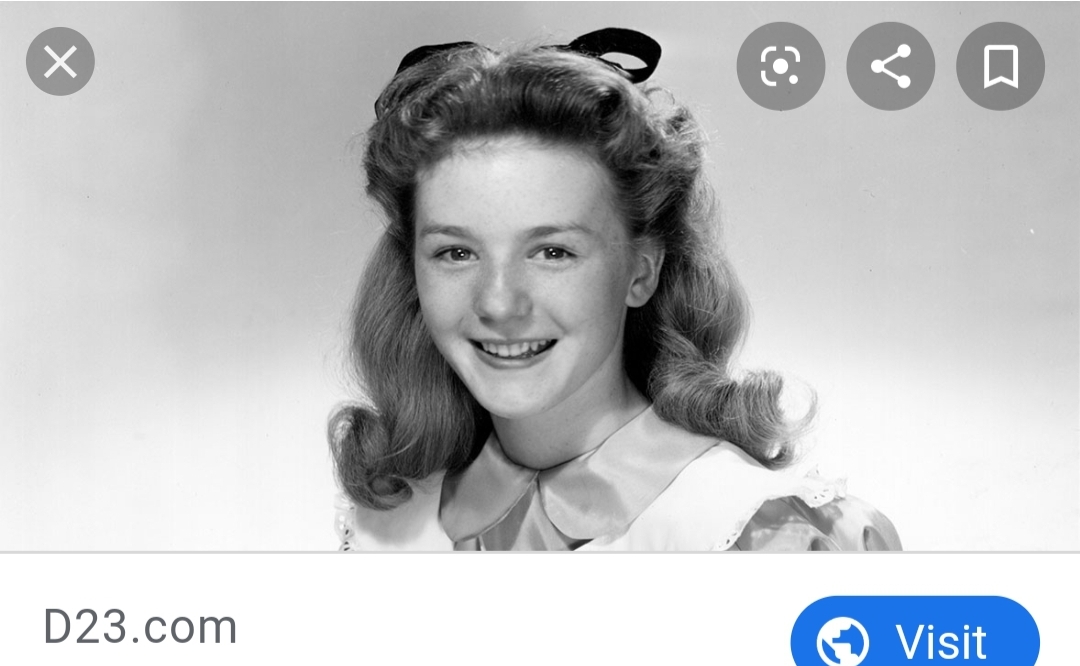 "[Kathryn] would be English enough to satisfy British audiences, but not so English that it would put off American audiences." -Walt Disney
515: Kathryn Beaumont
Wendy and Alice Are the Same Person!?
Born: 27 June 1938, London, United Kingdom
Voice Actress, Actress, and School Teacher who is most known for portraying Alice Kingsley in Alice in Wonderland and Wendy Darling in Peter Pan.
Kathryn first signed to MGM when she was ten years old, moving to the United States to begin work on Alice in Wonderland. She also filmed several scenes in costume for the animators to use as references for both Alice and Peter Pan. In fact, she actually modeled for both Wendy and Tinker Bell in the latter.
Kathryn even appeared in the first hour long Disney television special, One Hour In Wonderland, and again the next year in The Walt Disney Christmas Show.
After Peter Pan was released, Kathryn enrolled in the University of Southern California, where she earned her teaching credentials. She went on to teach high school in California for thirty-six years, retiring in 1997.
She was named a Disney Legend in 1998. Kathryn continued to voice both Wendy and Alice in Disney projects until she retired in 2005.
Sources:
https://www.imdb.com/name/nm0064607/bio?ref_=nm_ov_bio_sm
https://d23.com/walt-disney-legend/kathryn-beaumont/