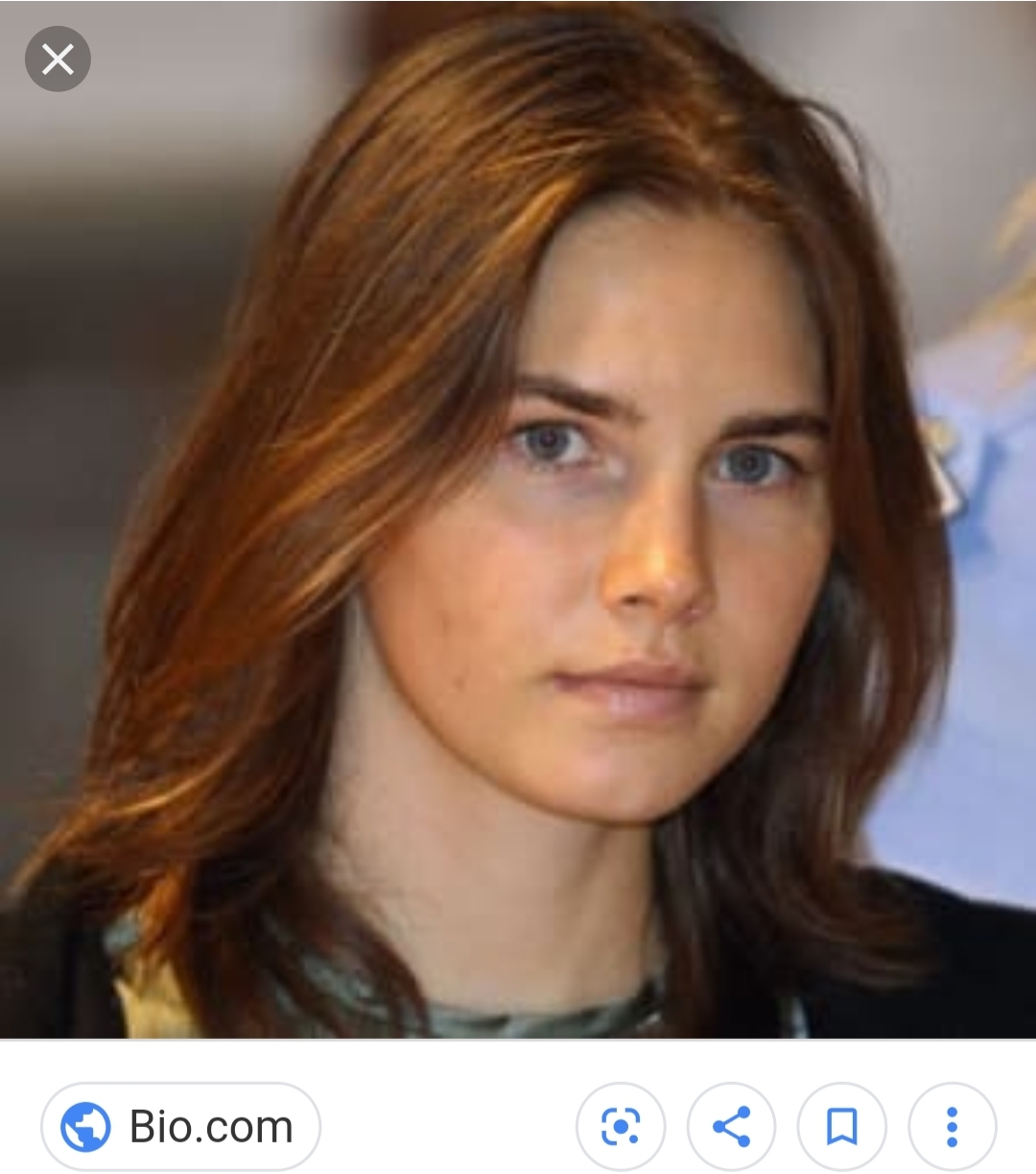 51)  Amanda Knox,
Her case just goes to show the criminal justice system is far from perfect…in any country.
Born: 9 July 1987, Seattle, Washington, United States of America
She was wrongfully accused of the murder of her roommate Meredith Kercher. Amanda was found guilty twice and then acquitted twice by the Italian government.
She and her then boyfriend were first found guilty in 2009, then acquitted in 2011, then found guilty again in 2014 and then acquitted for the final time in 2015 by the Italian government's highest court.
Amanda and her boyfriend found her and Meredith's apartment door standing wide open and after being unable to locate Meredith Amanda called the police. After the police discovered Meredith's body Amanda and her boyfriend would be interrogated for five days with no interpreter and subjected to police brutality.
Amanda finally broke and signed a false confession. The reason for the mess should be obvious by now—prosecutorial misconduct, police misconduct, etc—but at the time Amanda was vilified by the press and made out to be a sex-crazed lunatic by the prosecutor. Amanda did not attend her second trial—by then she was home in the US—but her ex-boyfriend did attend (he actually lives in Italy). After being finally found innocent again Amanda finished her college degree stateside and became a freelance journalist, releasing a memoir and starring in a 2016 Netflix Documentary. She also works closely with the Innocence Project.
In January 2019 the European Courts awarded Amanda the equivalent of $20,000 for Italy's giant f*** up during her initial interrogation.
Sources:
https://www.biography.com/crime-figure/amanda-knox
https://www.theguardian.com/us-news/2019/jun/13/amanda-knox-meredith-kercher-family-label-return-italy-inappropriate