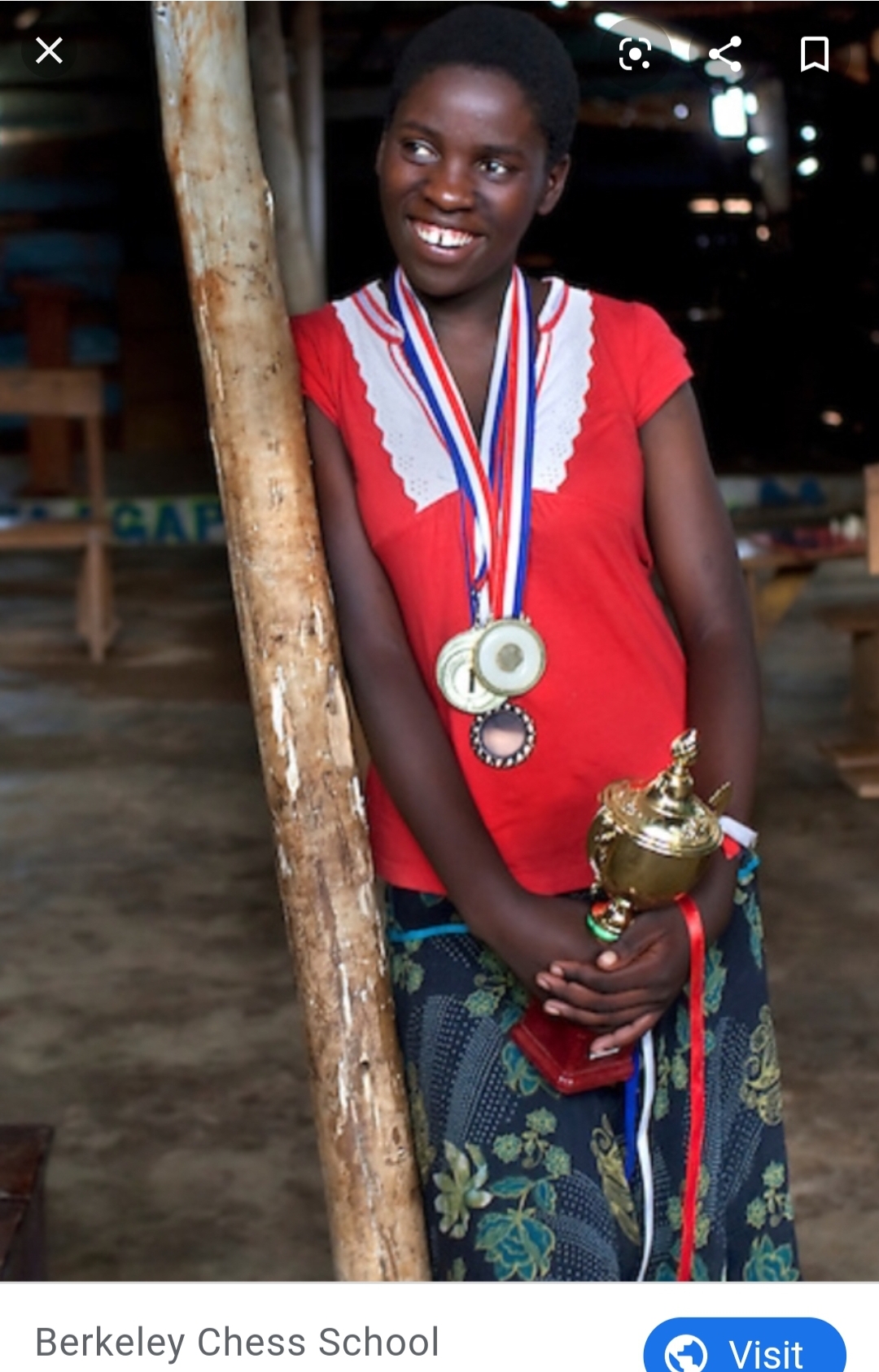 "Back in Africa, the society — the way it trains us — it trains us to be, like, 'We women are nothing. Boys are the ones who go to school. The girls are supposed to be home.
"My grandmother did not go to school. My mother did not go to school — she got married when she was 16. The same thing happened to my sister. She also gave birth when she was 16. And, actually, her first daughter — I just heard that she was pregnant. She's 17. It's like a curse. You know, like, your family will never make it."
494: Phiona Mutesi
The Queen of Katwe
Born: 1996, Kampala, Uganda
Disney made a movie based on her life (but one source claims she didn't get any money from the movie).
Phiona rose from the slums of Katwe in Uganda to become the winner of an international chess championship. The Mutesi family ended up in Katwe after Phiona's father died when she was a child. Phiona and her siblings sold maize on the streets instead of attending school, trying to make ends meet.
Phiona originally began playing chess after learning the chess club offered free meals to those wanting to play. At first, Phiona played for food, but soon became good at the game.
A book was released about her story first and she took the money from the book to buy a house for her mother and family to get them out of the slums.
Phiona arrived in the United States to begin at Northwestern University in the Fall of 2017—but she struggled because she didn't know how to type or use a computer.
She works as a motivational speaker and accepts donations to help cover her room, board, and travel to and from Uganda to visit family. The scholarship awarded to her only covers her tuition.
Badges Earned:
Located In My Personal Library:
The Queen of Katwe by Tim Crothers
Sources:
https://www.wbur.org/onlyagame/2019/01/11/queen-of-katwe-phiona-mutesi-chess
https://www.thechessdrum.net/blog/2019/03/23/phiona-mutesi-reflects-on-life-after-queen-of-katwe/