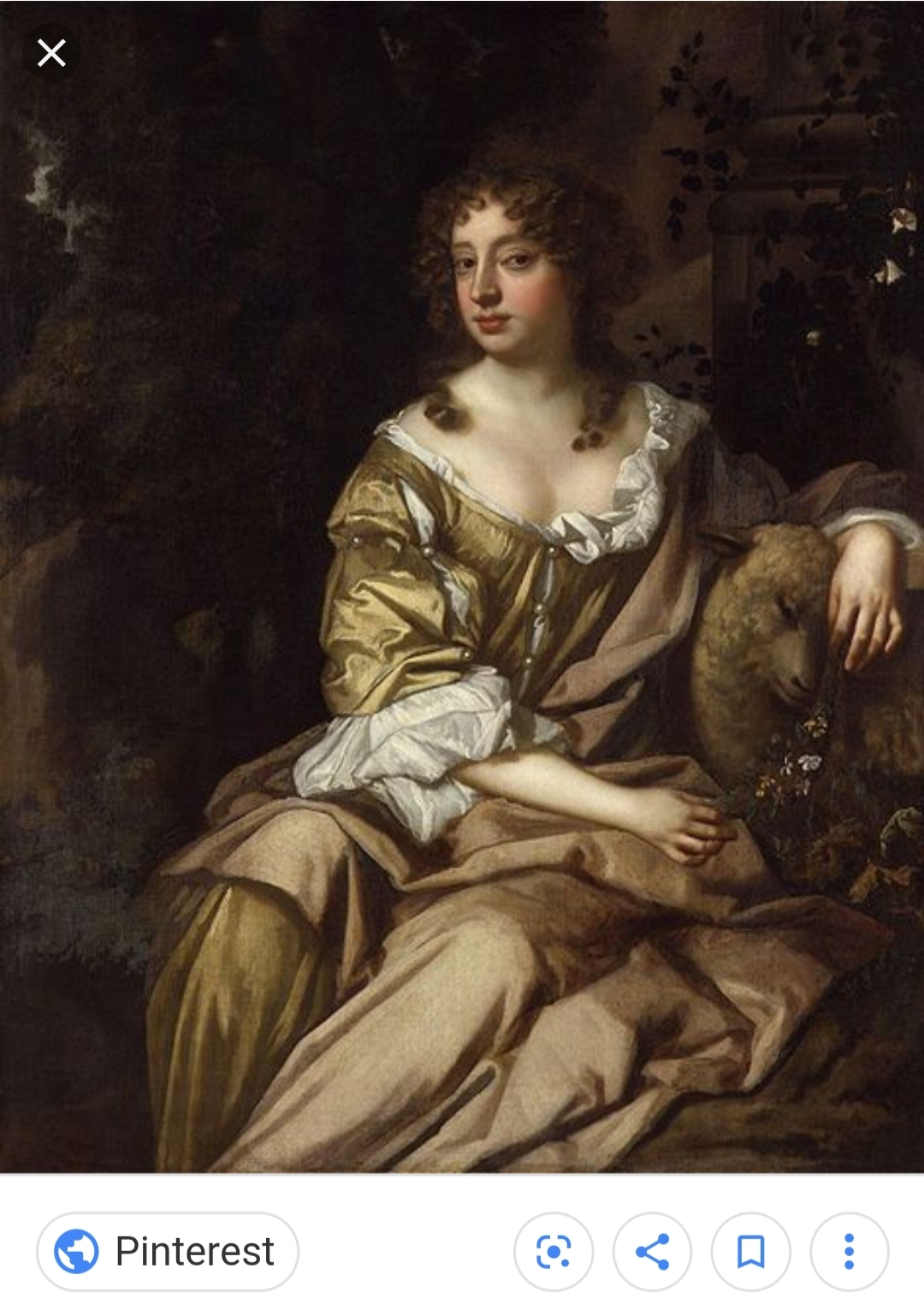 "Good people be civil--I am the Protestant whore!"
47) Nell Gwyn
"Whores to Market!"
Born: 2 February 1650, London, England
Died: 14 November 1687, Pall Mall, London, England
Alternate Spelling: Nell Gwynne
Mistress for Charles II of England.
She is one of his better-known mistresses and was known both in her own time and now for her biting humor. At one point an angry mob started to push around her carriage before she said, "Pray good people be civil, I am the protestant whore," (meaning she was not the less popular and Catholic Duchess of Portsmouth).
The king had thirteen known mistresses in all during his life (and his wife and countless one-night stands) but Nell is remembered for being the least greedy and perhaps best liked—on his deathbed the king is said to have begged his heir, "Not to let poor Nellie starve."
She started out her career by selling oranges outside the theatre (she'd put the oranges on a tray and held them right beneath her breasts—she sold a lot of oranges); before making her way through the beds of two other Charles's before ending up with the king.
Nell received a house near Pall Mall and asked for just £500 a year (which is pennies compared to the other women). The king would actually give her between £4000 and £5000 a year.
She would have two sons, but one died near birth. Her remaining son she was clever with though—while never obtaining a title for herself it is said she called him her "little bastard" in front of the king—and the horrified king quickly named him Duke of St. Albans.
After the king's death she was almost sent to the debtors' prison but luckily the new king settled her debts for her and gave her a reduced pension of £1500 a year. She also helped found the Chelsea Hospital.
Badges Earned:
Find a Grave Marked
Located in My Personal Library:
Sex With Kings by Eleanor Herman
History's Naughty Bits by Karen Dolby
Uppity Women Speak Their Minds by Vicki León
Who Knew? Women in History: Questions That Will Make You Think Again by Sarah Herman
Sources:
https://www.harpercollins.com/9780061751554/sex-with-kings/
https://www.britannica.com/biography/Nell-Gwyn-English-actress
https://www.historic-uk.com/HistoryUK/HistoryofEngland/Nell-Gwyn-Gwynne/