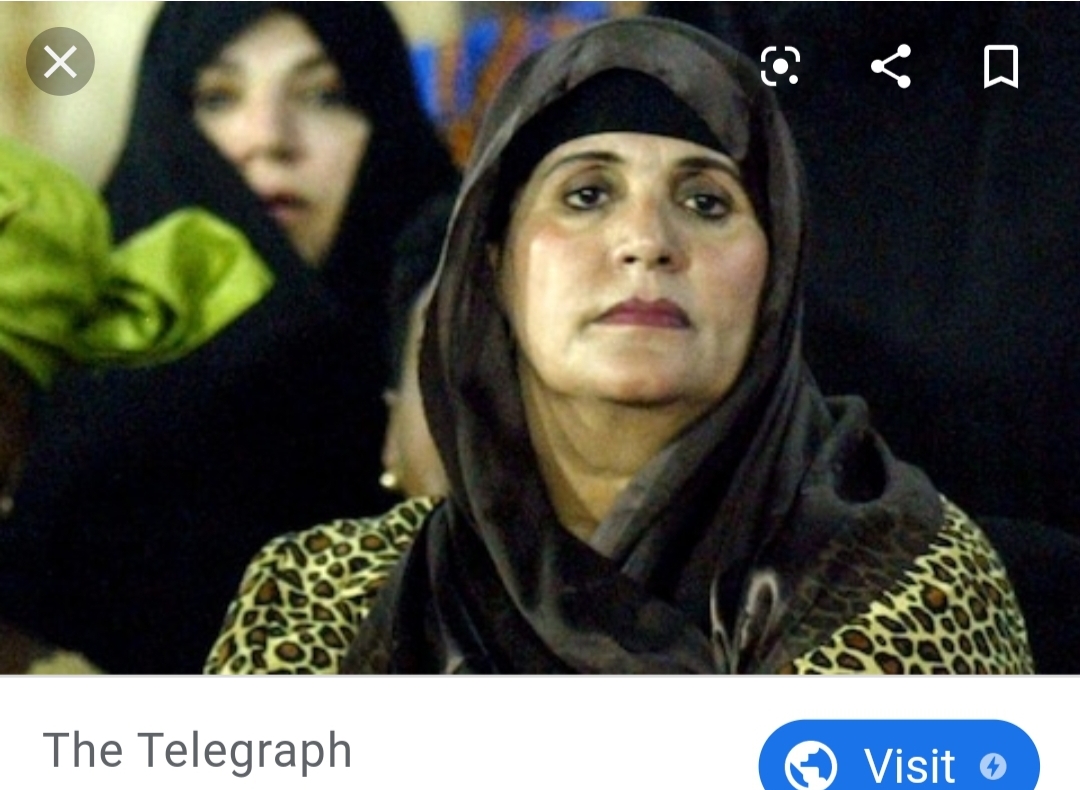 467: Safia Farkash El Hadad
Muammar Gaddafi's Wife and The Former First Lady of Libya
Born: 1952, Al Bayda', Yemen
It is said Safia was a nurse who met Gaddafi after he was hospitalized and she nursed him back to health.
Safia is the mother of seven of Muammar's eight biological children (he also had a ninth adopted daughter, who may have been killed at around only four years old in the 1980's during a bombing raid).
In August of 2018 it was reported that Safia and her daughter Aisha were still on a travel ban and had no access to their bank accounts. Also, in 2018 it was said that Safia had not been given the information as to where her husband's body was located.
Aisha, who is a UN ambassador and international lawyer, is kept under the travel ban alongside her children. They have not been allowed to leave Libya since 2011 and neither can they receive international calls.
Three of Gaddafi's children were killed in the raids in 2011 while the other six remained imprisoned across multiple countries: Tripoli, Lebanon, Algeria, and Oman (this source, also from 2018, states that Aisha and Safia are in Algeria and that their travel bans were lifted in March of 2017).
Basically the details are hazy at best and no one for sure really knows anything for certain after the Libyan Uprising of 2011.
Sources:
https://aawsat.com/english/home/article/1336626/7-years-after-his-murder-fate-gaddafi%E2%80%99s-family-remains-mystery
https://www.telegraph.co.uk/news/2016/05/09/gaddafis-ex-widow-allowed-to-return-to-libya-after-five-years-in/