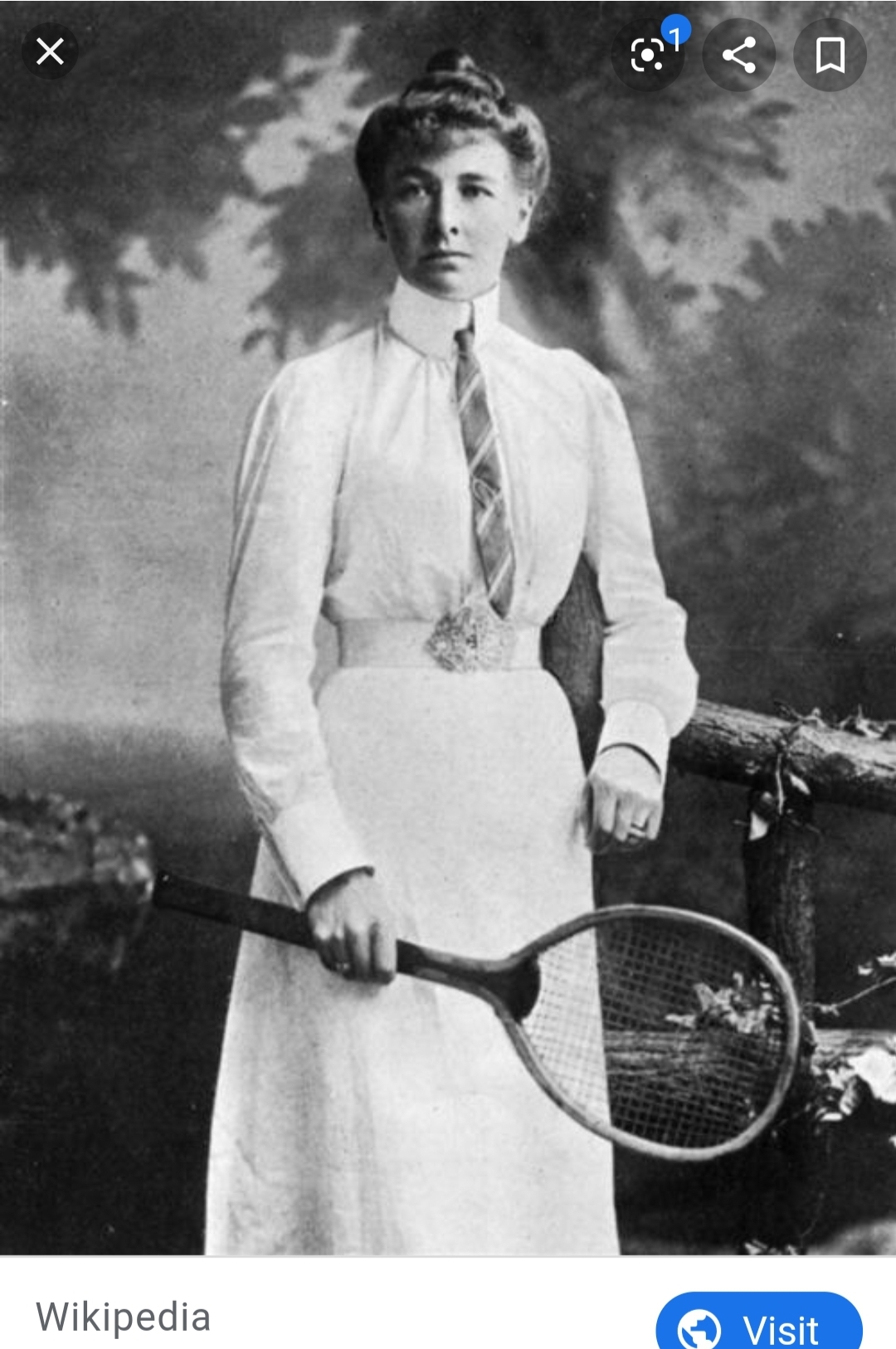 431: Charlotte Cooper Sterry
Professional Tennis Player
Born: 22 September 1870, Ealing, London, United Kingdom
Died: 10 October 1966, Helensburgh, United Kingdom
Charlotte won five Wimbledon Titles and became an Olympic Athlete in 1900.
She was the first female tennis champion in the Olympics and also the first female solo champion period. Although she received the first-place title for the Summer Olympic Games in 1900, she is not technically a recipient of a gold medal, as medals were not awarded until 1904 (however on her official Olympics profile it ranks her as a two-time gold medalist).
Charlotte played in ankle length tennis dresses which was the "appropriate attire" for her time period.
She won her last Wimbledon title at the age of 37—making her the oldest female champion in history. She is also one of four women who became Wimbledon title holders after becoming mothers.
At the age of 26 she lost her hearing and went completely deaf, but she didn't let that stop her. In fact, four of her five Wimbledon titles were won after she lost her hearing.
Sources:
https://www.tennisfame.com/hall-of-famers/inductees/charlotte-cooper-sterry