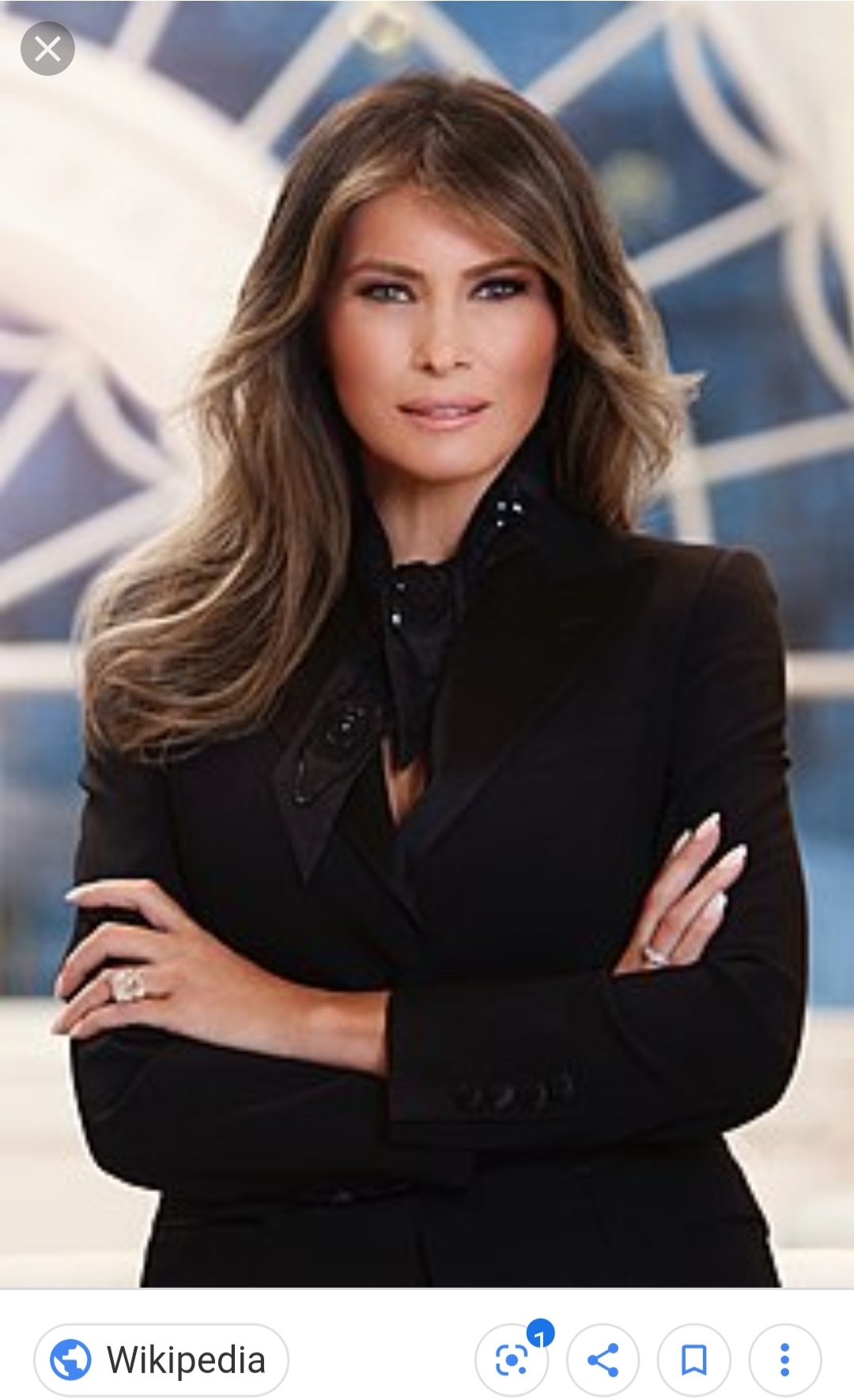 41) Melania Trump
Be Best, and if you have something not very nice to say, remember not to type it--in this case--at all
Born: 26 April 1970, Novo Mesto, Yugloslav Republic of Slovenia (Today just Slovenia)
Melania is the former First Lady of the United States; she served during her husband President Donald Trump's Administration from 2017 to 2021.
Melania is the second first lady to ever be born outside of the United States—in then communist Yugoslav Republic of Slovenia.
Melania is the first First Lady to ever become a Naturalized United States Citizen.
She is the mother of Barron Trump and stepmother to Donald Jr, Ivanka, Eric, and Tiffany Trump.
Melania began modeling at the age of sixteen and moved to New York in 1996—becoming a citizen in 2006. From 2005 to 2009 she worked as a Goodwill Ambassador for the American Red Cross. Melania has been involved with various other companies and charities including being Chairwoman of the American Heart Association in 2010.
As First Lady, Melania's focus was children—visiting hospitals and working on her Be Best Campaign to end Cyber bullying. Her other main campaign that received less media attention (sadly) was her fight to end the opioid crisis, specifically hoping to end babies being born addicted to opiates.
Melania has also visited schools and traveled with the President to Houston, Texas, Las Vegas, Nevada, and Parkland, Florida following the tragedies there.
In 2020, a wooden statue erected in Melania's home country of Slovenia was sadly torched. Luckily the artist who commissioned the statue had it rebuilt a few months later; this time in metal to help it last longer.
Badges Earned:
Located In My Personal Library:
Killing the Killers: The Secret War Against Terrorists by Bill O'Reilly and Martin Dugard
Sources:
https://www.whitehouse.gov/people/melania-trump/
https://www.biography.com/us-first-lady/melania-trump
https://thehill.com/blogs/blog-briefing-room/news/516711-a-bronze-statue-of-first-lady-melania-trump-was-put-up-near-her